Jeff Daniels with the Ben Daniels Band
3 min read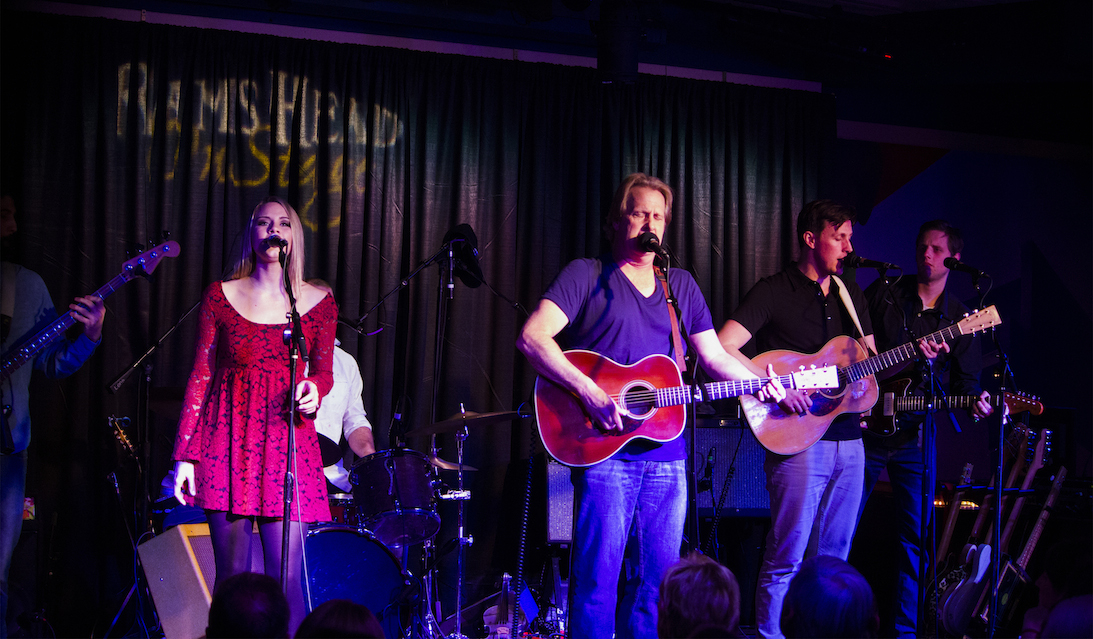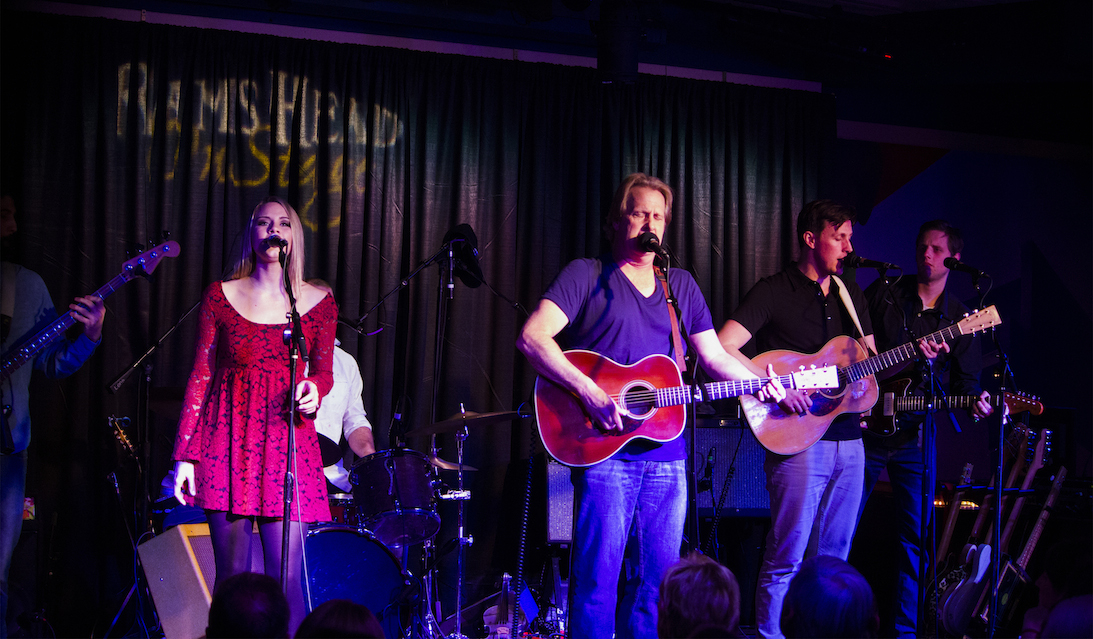 Friday, January 9th 8 p.m. – Jeff Daniels and the Ben Daniels Band amassed a sold out Rams Head On Stage to a round of cheers. Jeff Daniels was playing along side his son's band, Ben Daniels Band and was ready set; to rock Annapolis.
Jeff Daniels is a musically active actor. It's not like he just recorded an album for the hell of it and called it a day. He continually finds himself on stage with a guitar playing live music. You can see these talents crossover directly into his acting in the season three finale of The Newsroom. His character Will McAvoy leads an impromptu jam session of – That's How I Got to Memphis, after Charlie's funeral. It was a touching end to a captivating series.
I think it's natural for an actor to be musically inclined when you consider just how expressive music really is. After having seen both Jeff Daniels the actor and Jeff Daniels the musician, I actually like Jeff Daniels the musician a lot better. That's saying a lot considering Dumb and Dumber is on of my all time favorite comedies. It's just that nothing compares to a live performance. Anybody can watch a recorded performance from their living room; of acting, music or anything else, but to actually go out and see something real that you can participate in; the entertainment value is immeasurable. What was surprising was just how much material Jeff Daniels has and his song writing ability, which is solid. It's music you can understand.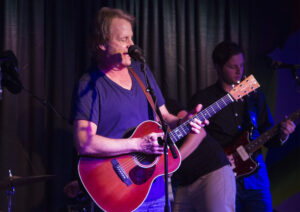 Along with Jeff was his son's band the Ben Daniels band. They all played together on stage for most of the night. Jeff would interject with stories about his past and would tie them in to the songs. They sounded good, Jeff was admittedly fighting an illness so his voice was a little raspy but it didn't hinder the performance. He actually joked around about it saying he can feel the contagiousness radiating off of him. As the night went on though any illness seems less apparent.
The Ben Daniels Band is incredible! Ben Daniels has played locally before at The Barns at Wolf Trap. They feature Ben Daniels on guitar and vocals, Tommy Reifel on bass, George Merkel on guitar, Wesley Fritzemeier on drums and mandolin, and singer/songwriter Amanda Merte on vocals. They have an Americana sound; jazz, blues, and rock n roll. Wesley Fritzemier who also played some exciting mandolin came out with an impressive violin solo. Jeff Daniels jokingly states, now it's time for the part of the concert we all hate, the classical music section. Then Wesley rips an awesome electric violin solo.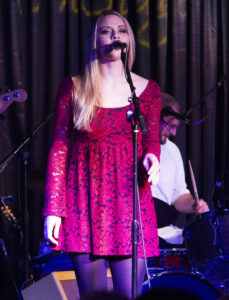 Amanda Merte had an incredible duet with Jeff Daniels playing guitar right before intermission. Her voice is really pleasing. She carries a soft subtle tone but can really elevate her voice when she needs too. All and all, the Ben Daniels Band really impressed. Another standout was Georege Merkel who really showed off on guitar. It's not like he was showing off, his guitar solos were just that impressive. I can see why Jeff Daniels wanted to tour with his son's band, they're really good.
This was an amazing experience and Jeff Daniels surely knows how to put on a show. Some favorites were a cover of Marvin Gaye's – I Heard It Through The Grapevine and Blind Date. Jeff didn't at all appear out of his element, on stage playing guitar. It would be great to see him do this more.