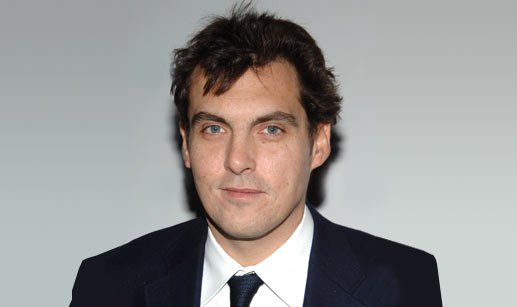 In the late 19th Century, Russian novelist Leo Tolstoy brought us the  tragedy of a married socialite and her torrid affair with the affluent Count Vronsky. Over the years, it has been adapted to film and featured the talents of Vivian Leigh, Greta Garbo & Tatyana Samojlova playing the title role. This time, Keira Knightley fills the shoes as she collaborates with director Joe Wright with the latest adaptation of Anna Karenina.  TRR reporter Dean Rogers had the opportunity to interview director Joe Wright to find out what it took to big the classic Tolstoy novel to the big screen.
DR: I love how you adapted the famous quote from Shakespeare "All the world's a stage and all the men and women are merely players. Walk us through the process of making Anna on this stage that was majority of the film and how you fused theater with film?
Director Joe Wright: It seemed to me that the stage was an interesting metaphor for the way in which Russian society lived at the time. They were suffering from a bit of identity crisis. They weren't quite sure if they were Eastern or Western. They chose to be French, they spoke French and wore Parisian fashion. They read etiquette books on how to behave as if they were in polite French society. They lived their lives as if they were on stage. So, the theatre was the perfect metaphor. Anna and all the characters are engaged in a performance of their own lives. She's taken on this role of mother and wife. The role no longer suits her, she kicks against the role. It was about carefully thinking the thing through, working it out and realizing that.
DR: This is the third film that you worked with Keira Knightley. How has the working relationship evolved from the time you did Pride to Anna and what did you think Keira brought to the role of Anna?
JW: With Keira, when we met before Pride & Prejudice and she was 17, she was a kid. She brought this wonderful youthful energy and exuberance to the role. She was 21 when we made Atonement and she was trying to grow into this adult role but it wasn't quite working yet. It was growing pains there. And then I didn't see her for a little while. We then met up again a couple of years later. I discovered that the growing pains were over and she developed into this incredibly mature strong-centered comfort into her own intellect, emotional, validity and her own sexuality. Really, we are kind of like siblings. We love each other very much and sometimes wind each other up.
DR: Since you adapted two classic tales for the big screen, is there another classic tale you would like to adapt into a movie one day?
JW: I like one day to a live action adaptation of The Little Mermaid.
We would like to thank director Joe Wright for his time. Be sure to catch Anna Karenina when comes alive in movie theatres, TOMORROW
For INTERVUE, I'm Dan Rogers