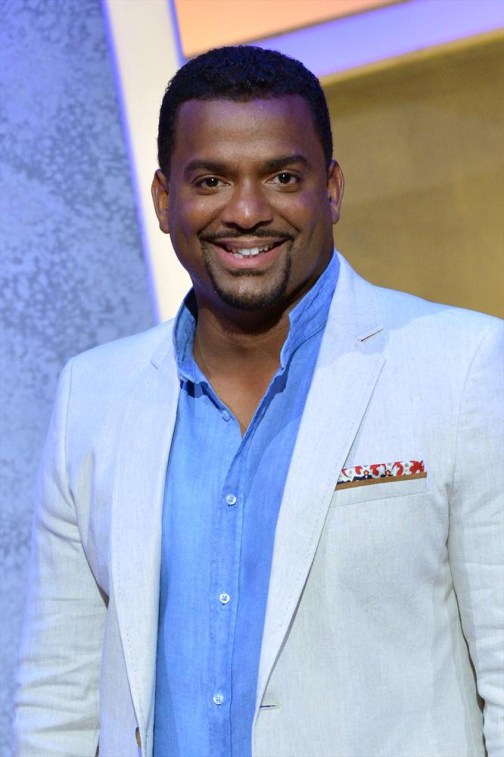 Alfonso Riberio has kept us entertained since age 8. He was the" Tap Dance Kid" on Broadway, played the sidekick to Rick Schroeder on "Silver Spoons" and introduced the Carlton Dance and on "The Fresh Prince of Bel-Air". Now, he's hosting game shows like "Your Big Break" and GSN's "Catch 21". This time, Alfonso is bringing spelling back to TV with the upcoming ABC Family's Spell-Mageddon. I had the chance to talk to Mr. Riberio to talk about the Art of S-P-E-L-L-I-N-G.
How did this whole game hosting gig come about for you? 
The producers contacted my management, my agent and to see if I can come in and be interested in reading or doing a screen test for the show. I felt like the idea was really interesting and intriguing to me. Then, ABC Family and the producers decided that I was the right one for it. We started filming literally like 10 days later. It was a quick jump-in but something that seems exciting and fun to do.
What did you do to prepare for the job?
You prepare yourself by listening. You ultimately learn how the game is played, what's your part is driving the game and moving it along. Overall, you have to think on your feet and be ready for what's coming up. It's all about ad-lib. I bring us into the game and take us out of the game. In-between while the game is played, I am just ab-libbing with the contestants. I am rooting for them, laughing with them and laughing at them. I don't think there is really any preparation for this until you get in there and kind of see what's it going to be and you just go with your natural instincts.
We see the Spell-bound twist is that our spellers well have to endure some obstacles while spelling like being zapped, being dunked in a vat of ice cold water and squirted with water from the mic. Did you get a chance to try out the obstacles?
You see, I was smart enough to know you don't have to actually experience something and act like you know what's going on. That's the whole acting thing. You't don't have to be a killer to play a killer. To be on a game show where they are doing all these things to the contestants, I learn that its better to not do it, but to experience it through their involvement. The only unfortunate thing was in one episode we were shooting these kickballs at contestants and this one kickball had a wonderful curve. It hit me dead in the face. So, I had experience it…not by choice. It almost knocked me out, I was staggered.
I hoped you kept your composure through the experience
Absolutely, absolutely, its a family show.
Do you have a favorite game show growing up? If so, who was your favorite host and what was your favorite show?
My favorite game show was Family Feud as a kid. Richard Dawson was my favorite host growing up because we watched that basically every night. It was the last show I watched before going to bed. I certainly loved him on the show but as a kid, we watched them all. I love Dick Clark, he was hosting Pyramid. This is my second game show and I really enjoyed the role of host in this genre.
I hope that you continue to host game shows for since I saw you on Catch 21, you were a perfect fit to host a game show
I hope that I don't need a third show, I am hoping that the show Spell-Mageddon continues to go forever.
The new game show, Spell-Mageddon, premieres, this Wednesday, July 24th, 9/8c only on ABC Family