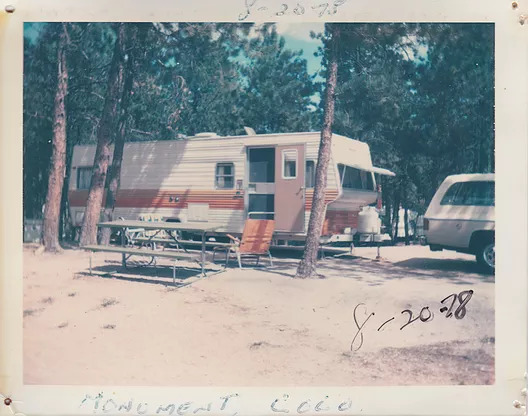 When Baltimore native and filmmaker Carla Brown discovered the photos and home movies in her grandparents' home, she had no idea the treasure trove she found. Her grandparents, Benjamin, and Frances Graham, a postal carrier and school teacher, respectively, collected more than thirty-five years of family history through their cross-country travels and vacations. Years of research inspired Miss Brown to tell her grandparents' story in the documentary, Everyone But Two. How incredible it was, she thought that Benjamin and Frances Graham traveled throughout the country in a segregated society without using the printed publication, The Green Book.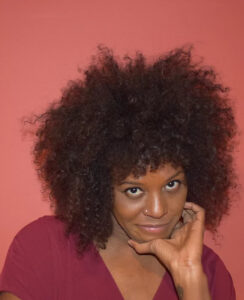 In a recent interview with Miss Brown, she offered insight on her inspiration for the film, her aspirations for documenting positive stories relating to African Americans, and her expectations on the release of her film, Everyone But 2. "One of the inspirations for the film was a personal awakening, perhaps a mid-life crisis.  I examined my relationships with my parents and grandparents and realized that I was fortunate to be in the position I was in," she said.
The Grahams owned a camper and traveled at the same time each year across the country.  In 1965, at the height of the Civil Rights Movement and during the week of then-President Lyndon Johnson's historic signing of the Civil Rights Bill, the Grahams were on the road in the South.  Mr. Graham never used The Green Book, a safety guide for Negroes to use while out of their 'arc of safety'. "I asked my grandfather about that Green Book, and he said he'd never heard of it", said Miss Brown. "My grandfather was a postal carrier, and he created his own 'green book'. He literally created what amounted to a spreadsheet", she continued. "His 'green book' was complete with mileage, destinations, routes to take", she said.
The Grahams' road trips were not without racial incidents. "Once while driving in Montana on one of these trips, my grandparents stopped for gas and the attendant refused to come out and pump their gas," Miss Brown said. "Another incident I remember him telling me about was when they were out west somewhere and a car full of guys drove by them and shouted the 'N-word," she continued.
The Grahams were not oblivious to the civil rights protests that were going on in Baltimore during their thirty-five years of vacation travels. Mrs. Graham always called ahead when planning the family vacation. As an educator, she wanted her children to learn about the history of their country and as a parent raising children in a segregated society, she wanted to ensure their safety and welfare. The Grahams were both advocates of the civil rights movement. "My grandmother participated in busing students from the all-black school where she taught, to all-white schools. My grandfather was the first black postal carrier in the predominantly white neighborhood of Dundalk, Maryland.
Miss Brown realizes that documenting her grandparents' journeys throughout the country is an ongoing process. "There is just so much that they recorded, photographs, videos, mementos, a lot of things they collected," she said. Mr. Benjamin Graham is now ninety-four years old and widowed.  He tells his granddaughter of his memories and the many people he met along his travels.  "One of the statements my grandfather always uses when he knows someone who is traveling, he'll say, 'tell them you know us', Miss Brown said. Miss Brown said that her grandfather is tickled pink to know that his experiences are being turned into a film that others can be informed and enlightened.
The film, Everyone But Two, is the creative play on the Grahams' travels to every state in the U.S. except Hawaii and Alaska.  It is slated to be aired late in 2021 on Maryland Public Television.  "There are so many other stories that are tragic relating to African-Americans, I thought it was refreshing to watch," said Miss Brown.
For more information: go to https://www.everyonebuttwo.com/