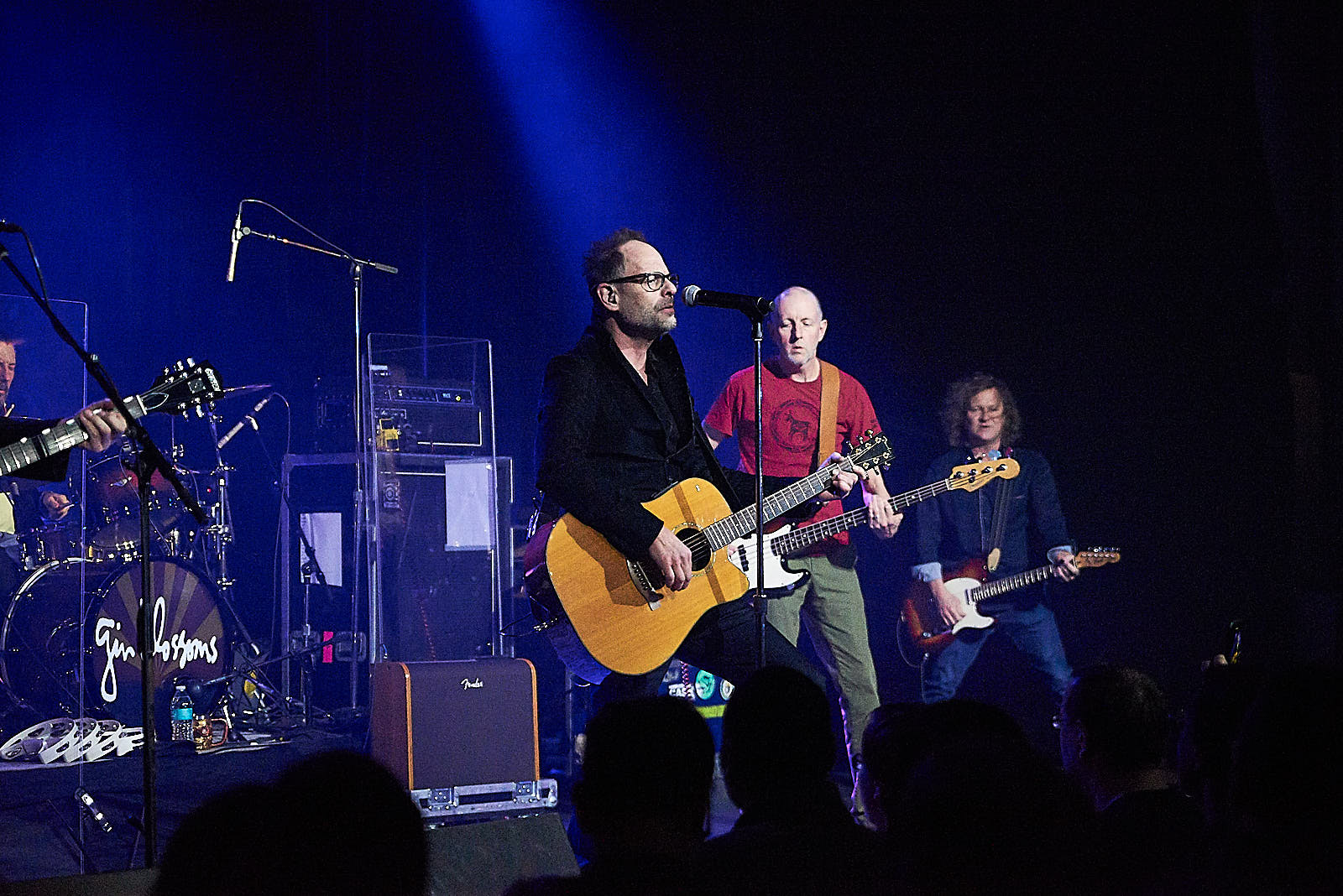 On Saturday February 16th, the Gin Blossoms returned to State Theater in Falls Church VA and this year marks the 30th year as a music venue.
Walking up to the State Theater, it looks just like that, a theater. You walk in and it still has the charm of an old fashioned movie theater but then you walk into the main hall, that's when the old mixes with the new in the form of a music venue.
The Gin Blossoms have been sharing their Music at the State theater years tonight was a sold out show at the State Theater. The crowd was excited and ready for a night full of Gin Blossoms music and the Gin Blossom's did not let the fans down.
Gin Blossoms just celebrated their 30th year performing together. They broke up in 1997 but got back together for a few one off shows in 2001 which turned into a full reunion and have been performing ever since.
They came on stage and the crowed came alive and enjoyed the performance, which sounded great. They played a great show, including the entire New Miserable Experience album in its entirety, which includes three top 40 songs, "Hey Jealousy", "Until I Fall Away", "Found Out About You", and "Alison Road"
They played for close to two hours, also playing "Till I Hear It from You", and closing the show with "Follow You Down"
When they first came on stage, they asked the fans in front of the stage to be nice to their cameraman as they were recording the show for a live video. I have been a fan of the Gin Blossoms for years and it was great to see them live.
Early in the show, Jesse Valenzuela picked up a guitar and mentioned the band had autographed the guitar and was selling it as a client auction with the proceeds going to Jail Guitar Doors which is a non-profit organization to help mentor and rehabilitate prisoners with the powers of music.
One other thing Jesse Valenzuela did, was towards the end of the set for their opening act, Punchline, bringing them drinks and thanking them for opening for them.
Punchline is a group who I had never heard of before and they were an amazing opening act. From the first few seconds of their performance, I knew I was going to like them and I was correct. They have a sound that is a familiar, catchy sound, that is not too familiar, if you get what I mean. This was a great night of music from beginning to end.