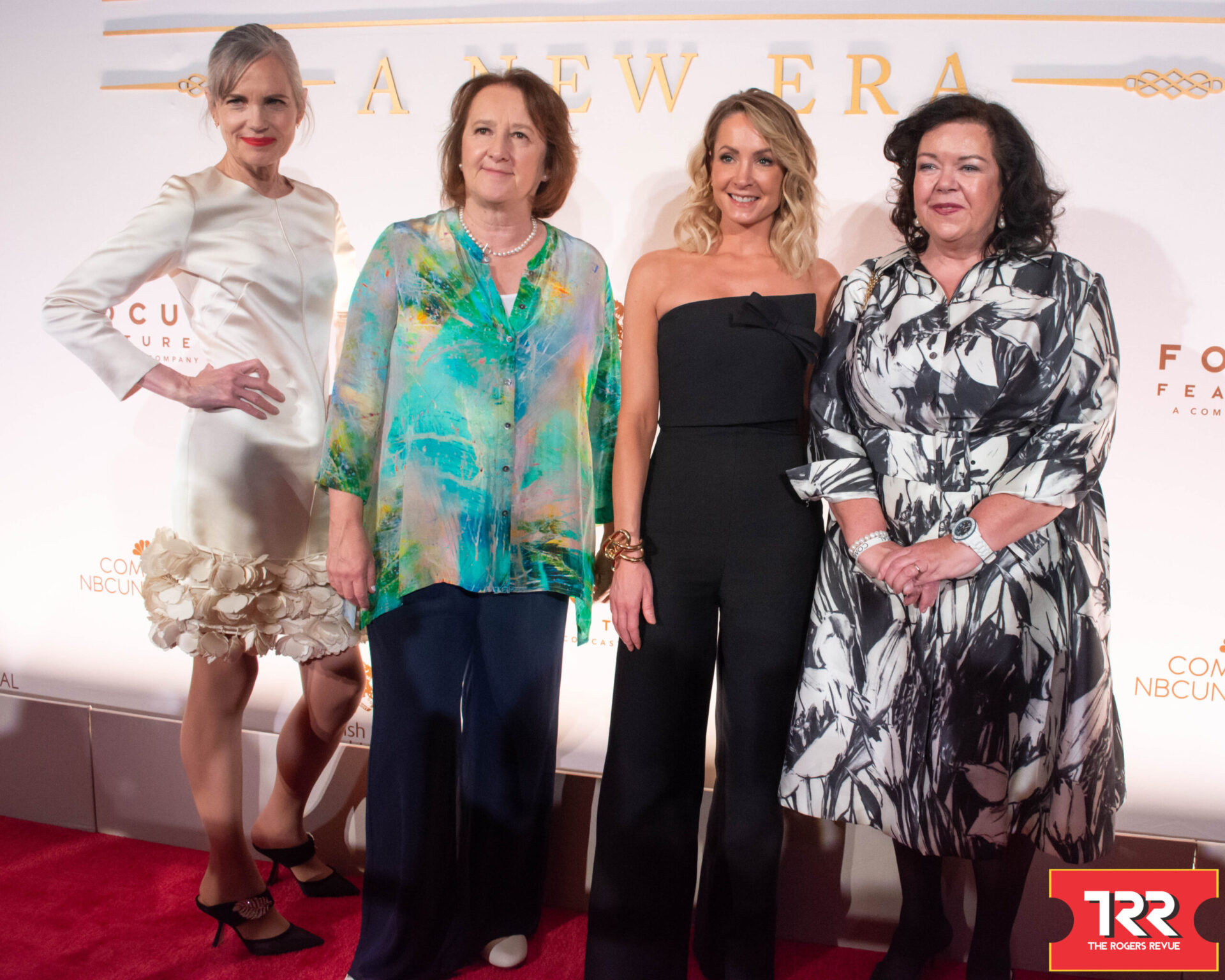 Wednesday night in our Nation's Capital and the word on the street is….. Downton Abbey! DC played hosted to the cast and crew of the beloved franchise for the second time as they roll out the red carpet for the DC Premiere of the sequel "Downton Abbey: A New Era".
The place was the Smithsonian American Art Museum and many Washingtonians had to come there to get a special screening of the new Focus Features film. Before the red carpet festivities, people were treated to a small reception filled with amazing food and a string quartet playing the upper balcony. The guests were dressed to the nines and truly embraced the touch of class that the Crawleys have brought to the glorious night. 
On the scene were reporters Dean Rogers & Candace Webb and photographer Cheryl Corman to capture all the action on this wonderful red carpet.  
Candace Webb talked to Elizabeth McGovern who plays Cora Crawley (Lady Grantham) in the series and asked her "So what was the most memorable part of filming "A New Era for you?" McGovern responded "I think it was that first moment when we all stepped out of our houses for the first time and saw each other. I mean, it was just weird to even go out the door much less be a part of this family once again. It was it was a little bit like a dream."
Then our reporter asked McGovern "What was it like stepping back into Cora's shoes again?" McGovern responded by stating "It was easy. I feel like she's in my bones now. It's very nice for an actor to be in a place where you don't really have to think about it too much. It's kind of where you want to be anyway."
Next McGovern talked about how important in being in costume helped shaped her character. "Totally. I mean, it does all the work for me." Finally Candace asked "If you could pick one thing from that era that you could bring in till today that you've learned over filming and other television series, what would it be the thing?" McGovern responded "I think that today we can use some good manners. I think we need it right now. I think people have gotten so used it. Just you know, have a little bit of respect and follow a few rules in terms of social interaction. And I think we'd be talking to each other a little bit more."
Next, we talked to one of the film's producer Liz Trubridge and Dean acknowledged that this was the second time that franchise did a DC Premiere and asked Liz what it was like to be back in the area. Liz responded "That's fantastic. I arrived earlier today. I love this city. It's really great to be here." Then Dean asked Liz about the key ingredient to the franchise's success for over a decade. "I think Julian Fellowes, his writing is part of it. I also think the fact that we all regard each other as a second family. It sort of comes through in the playing. I also think the key is universal themes. You know, it's something we all recognize it's family. Its friends and family and it's people in Downton Abbey go through everything we go through.
As an extra bonus, Dame Karen Pierce, the British Ambassador to the United States, joined in on the festivities and she told us how it felt to be at the event last night. "I am so excited just like everybody else. A: To be at a premiere. B: to be on the red carpet and being interviewed as someone who is distinguished as you. To meet the cast, but also to have so many friends here who really admire Downton Abbey and really want to look forward to this movie," said the British Ambassador.
Next, Dean asked her what she think is the appeal to the series? Dame Pierce stated "Oh, that's hard for Britain to say because to add some of this stuff is familiar, you know, old buildings, old homes, old history, old silver, if you like. It's interesting that people are intrigued by it. And I think fundamentally, they're intrigued by the human stories, the human stories of tragedy and happiness of families trying to cope with challenges, whether you're rich or poor, very many of those stories speak to a lot of people around the world."
The British Ambassador gave us some insight on her favorite character of the series. She said "Oh, everyone asked me that. I think it has to be Dame Maggie Smith. I admire her enormously. She's a fantastic British actress. I also like Hugh Bonneville. He has a very great sense of humor. And I know Julian Fellowes and when we both used to stand on the touch line in our son's soccer matches on a raining Friday afternoon in Clapham in London."
When asked what she hoping audiences will take away from the sequel, producer Liz Trubridge said "What I love most of all, is that after the two years we've all lived through, they have they come away feeling uplifted. Laughing maybe a few tears, feeling they've had a good time."
And we couldn't agree more. "Downton Abbey: A New Era" hits theatres this Friday from Focus Features!