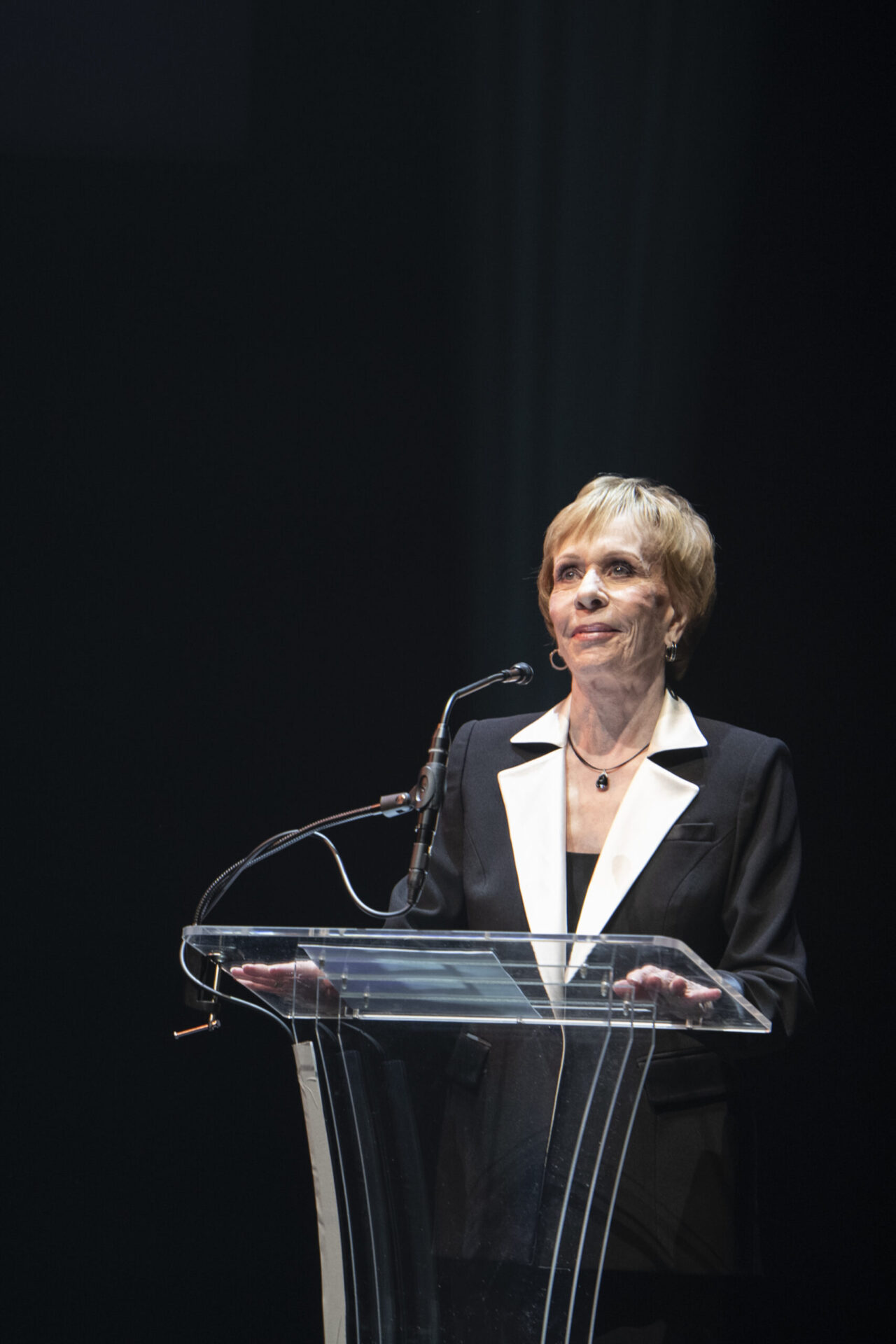 An elegantly dressed crowd buzzed with excitement Monday evening at the Capital One Hall for this year's 11th Stephen Sondheim Award Gala which will benefit Signature Theatre's artistic, education, and community programs. Women remarked on each other's glamorous gowns and men looked handsome in their suits and ties. One man even wore a tie depicting Georges Seurat's painting, "A Sunday Afternoon on the Island of La Grande Jatte," in support of Stephen Sondheim and James Lapine's Tony and Pulitzer Prize-winning 1984 musical "Sunday in the Park with George." Sondheim has written music and lyrics for many memorable musicals including "A Funny Thing Happened on the Way to the Forum," "Follies," "Sweeney Todd," and "Into the Woods."
As the crowds discussed their favorite Sondheim musicals, the name Carol Burnett, this year's award winner, was on everyone's lips. Burnett has performed on Broadway numerous times including her famed performances in "Once Upon a Mattress" and "Moon Over Buffalo." In 1999 she performed on Broadway in Stephen Sondheim's "Putting It Together." Carol Burnett often did Salutes to Sondheim on "The Carol Burnett Show," which aired on CBS for 11 seasons. Her show received 23 Emmy Awards and Ms. Burnett has won 6 Golden Globe Awards from 17 nominations. Burnett is the final honoree personally chosen by Mr. Sondheim before his passing in 2021. Although he sadly could not speak himself, his words were read to honor Carol Burnett. He wrote, "Carol Burnett is a multitude of talents. She can sing and act and be one of the funniest women alive." The audience laughed, as the speech went on to say, "Can all of these steps on stage."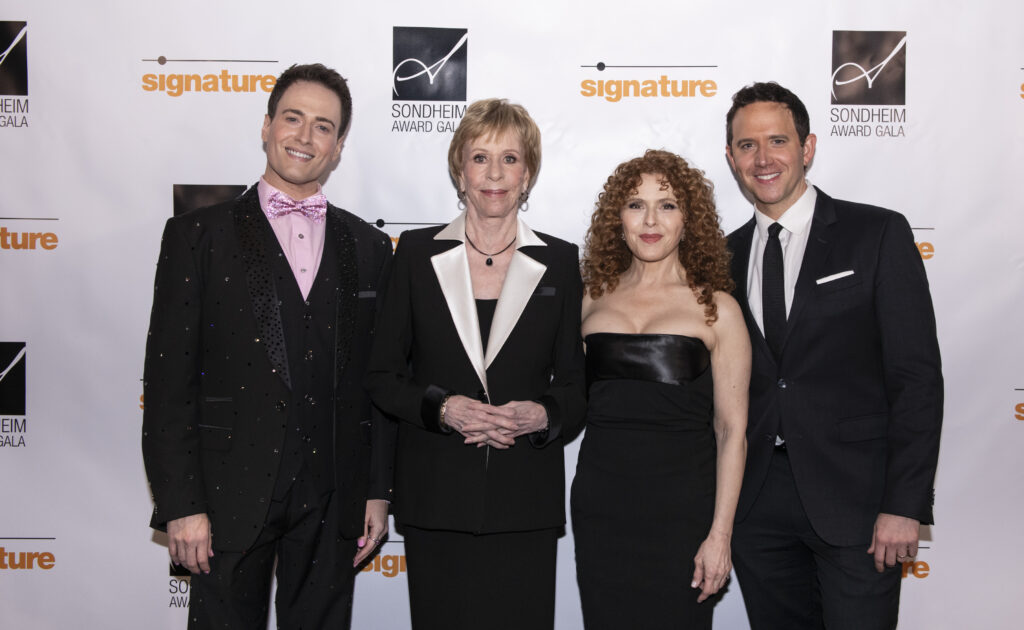 The tribute began with a video about Stephen Sondheim. Then numerous artists enthusiastically spoke and sang in Ms. Burnett's honor. Randy Rainbow said that Ms. Burnett was his hero, as he introduced a video about her life. Awa Sal Secka, Paul Scanlon and Rachel Zampelli, local Signature Theatre established performers treated us to their talented rendition of Sondheim classic, "Comedy Tonight." As further tribute to Ms. Burnett, "Shy" from "Once Upon a Mattress" and "Easy Street" from "Annie" were sung to Burnett, who had previously famously sung them. Santino Fontana sang "Buddy's Blues" from Sondheim's "Follies." Ms. Burnett was especially happy to hear Santino Fontana sing one of her favorite Sondheim songs, "Anyone Can Whistle." Each of the songs were fitting tributes to both Stephen Sondheim and Carol Burnett.
Burnett's friends, old and new graciously spoke of her legacy. Santino Fontana said that performing at this event was at the top of his list. Burnett's longtime friend of 55 years, Bernadette Peters sang "Old Friends" from Sondheim's "Merrily We Roll Along." Peters sang directly to Burnett, as if it was a speech of her own. At the finale of her song, she gave a little tug of her ear to her lifetime friend as a fitting tribute. Peters spoke from the heart as she told Burnett that she loved her friendship and was eternally grateful to her. Shortly after, another Sondheim classic, "With So Little to Be Sure Of" from "Anyone Can Whistle" was performed. Each song performed was a fitting accolade to Carol Burnett.
When Carol Burnett graciously took the stage, the audience cheered and gave her a standing ovation. "I'm gobsmacked by this honor" she stated. She also said that she was blessed to have known and worked with Stephen Sondheim. "He is the best," she said, "and we miss the hell out of him." Ms. Burnett elegantly thanked everyone, and then, in true Burnett style, left the stage giving us all the gift of laughter, as she pretended to drop the award.