Disney on Ice presents Frozen on sale now – Due to high demand, additional show added to Patriot Center schedule for October
4 min read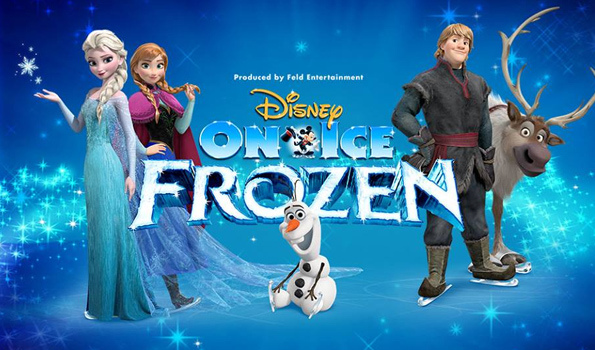 Feld Entertainment, Inc., the worldwide leader in family entertainment, announces that its 34th Disney On Ice spectacular will bring to life the Academy Award®-winning and number one animated feature film of all time, Disney's Frozen, in Fairfax from October 22 – 27 at the Patriot Center.
Tickets are on sale now for all 11 shows, including a new show added on Monday, Oct. 27 at 7 p.m. – an addition to the previously announced Fairfax schedule.
The Academy Award®-winning tale will be told live for the first time in this production, capturing the dynamic between two royal sisters, Anna and Elsa. Anna, a girl with an extraordinary heart, embarks on an epic journey to find her sister, the magical Elsa, who is determined to remain secluded as she finally feels free to test the limits of her powers. Rugged mountain man Kristoff, his loyal reindeer Sven, the lovable and hilarious snowman Olaf and the mystical trolls help Anna along the way in this story about love conquering fear. Audiences will get to sing along with such musical masterpieces as "Let it Go," "Do You Want to Build a Snowman?" and "Fixer Upper."
For more information on the Frozen tour, please log on to www.feldentertainment.com, or connect on social media via Facebook (www.facebook.com/DisneyOnIce), Twitter (@DisneyOnIce/@NicoleFeld (show's producer Twitter feed) and YouTube (www.youtube.com/DisneyOnIce).
Date and Time of Performances:
Wednesday, Oct. 22 at 7 p.m.
Thursday, Oct. 23 at 7 p.m.
Friday, Oct. 24 at 10:30 a.m. and 7:30 p.m.
Saturday, Oct. 25 at 10:30 a.m., 2:30 p.m. and 6:30 p.m.
Sunday, Oct. 26 at 10:30 a.m., 2:30 p.m. and 6:30 p.m.
Monday, Oct. 27 at 7 p.m.
Where: Patriot Center, 4500 Patriot Circle, Fairfax, VA 22030
Ticket Information: Tickets for Disney on Ice presents Frozen at the Patriot Center from October 22-27 start at $20 (plus applicable service charges) and are on sale now. Tickets are available through all Ticketmaster outlets including the Patriot Center box office, online at www.ticketmaster.com, or via Phonecharge at 1-800-745-3000. Visit www.patriotcenter.com for more information.