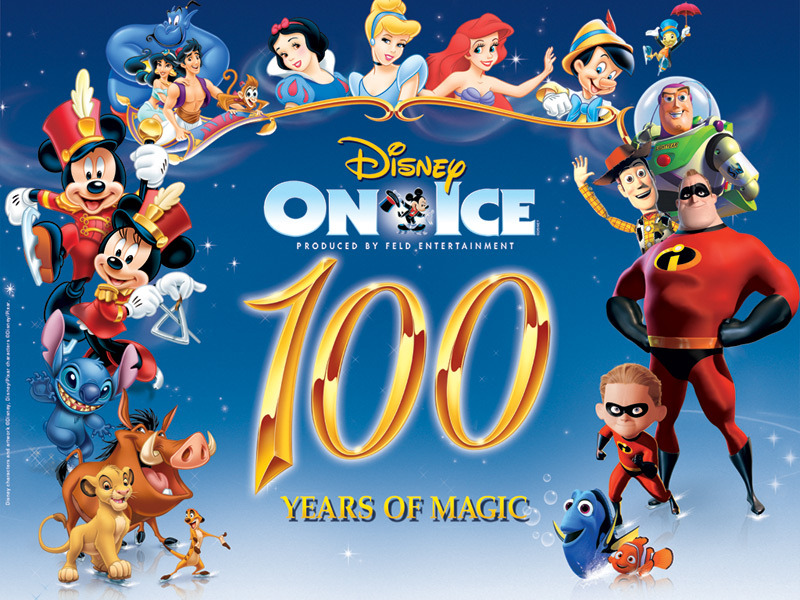 Due to the inclement weather expected in the D.C. metro area over the next 24 hours, the Thursday, Feb. 13 shows at 10:30 a.m. and 7:30 p.m. of Disney On Ice celebrates 100 Years of Magic at Verizon Center are cancelled.
Full refunds will be given to all ticket holders for these cancelled shows. Please return your tickets to the original point of purchase to obtain a refund. If tickets were purchased online through Ticketmaster.com or via Phonecharge, your credit card account will automatically be credited. If Thursday performance tickets were already exchanged for another performance the new tickets will be honored and no refund will be provided.
For those looking to escape the snow with the kids, head to Verizon Center to join 65 of Disney's most unforgettable characters from 18 beloved stories. Guests of all ages will be captivated by the one and only Mickey Mouse, the irresistible Minnie Mouse, Goofy, Donald Duck, the beloved Disney Princesses, and other favorites including Jiminy Cricket, Pinocchio, Buzz Lightyear, Woody and many more.
Disney On Ice celebrates 100 Years of Magic will be at Verizon Center through Monday, Feb. 17. Tickets are still available for the following shows:
Verizon Center
Washington, D.C.
Show Times:
· Friday, Feb. 14 at 7:30 p.m.
· Saturday, Feb. 15 at 10:30 a.m., 2:30 p.m. and 6:30 p.m.
· Sunday, Feb. 16 at 12:30 p.m. and 4:30 p.m.
· Monday, Feb. 17 (President's Day) at 12:30 p.m.
Ticket information: Tickets are $80 (Front Row)/ $55 (VIP)/ $30/ $20 (plus applicable service charges) and are available through all Ticketmaster outlets including the Verizon Center box office, online at www.ticketmaster.com or via Phonecharge at 1-800-745-3000. To discover more about Disney On Ice, go to www.disneyonice.com , or visit us on Facebook and YouTube.