Sam Ashworth & Leslie Odom Jr. Win Critics' Choice Award For Best Song – "Speak Now"
2 min read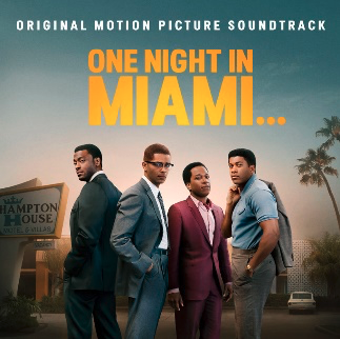 Last night, songwriter Sam Ashworth received his first Critics' Choice Award in the category of Best Song for his work with frequent collaborator Leslie Odom Jr. on "Speak Now"— the quietly powerful closing song to acclaimed feature film One Night in Miami. 
PRESS HERE
to listen.
At the request of esteemed music supervisor Randall Poster, Ashworth teamed up with Odom Jr.  to create the track for the end credits to the Regina King-directed account of a fictionalized meeting between Malcolm X, Cassius Clay, Jim Brown and Sam Cooke (portrayed by Odom Jr., who serves as the vocalist on "Speak Now").
"I watched the film and immediately felt an enormous weight," said Sam Ashworth. "The movie is essentially a conversation about racial injustice that still very much applies today."
Having previously collaborated with Leslie Odom Jr. as a co-writer of four songs on the 2019 album, Mr, Sam and Leslie began exchanging ideas with each other over FaceTime. "Because Leslie had spent so much time becoming Sam Cooke, I really needed his perspective on what the song should be," Ashworth says. The final product is a beautifully understated, yet urgent, track centered on Odom's soul-stirring vocals that has since won a number of critics' awards and was nominated for a Golden Globe.
Both songwriters feel that the message and urgency of "Speak Now" is as timely and culturally relevant in 2021 as it was in 1964 – the year in which the film takes place. One Night In Miami has also garnered widespread critical acclaim and awards recognition including Best Picture nominations from the Producers Guild Awards, the Golden Globes and the Critics' Choice Awards, as well as an ensemble win at the Independent Spirit Awards and more.