Arthur Chu Climbs 'Jeopardy!​' Leaderboard with Tenth Victory, Reaches $277,200
4 min read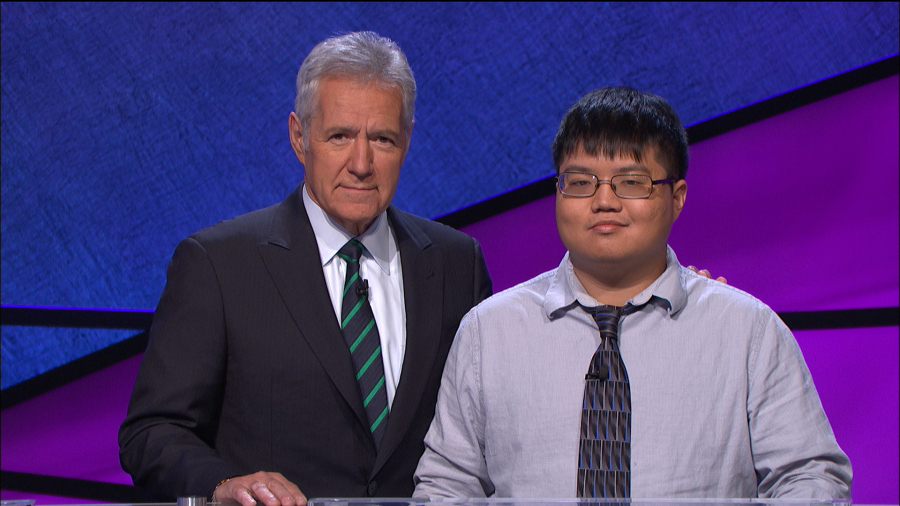 Arthur Chu, a 30-year-old compliance analyst currently living in Broadview Heights, Ohio, won his tenth JEOPARDY! game today and became the third person in history to reach that milestone. With this win, he passed nine-time winners Jason Keller and Dan Pawson on the JEOPARDY! all-time consecutive wins list, and only Ken Jennings (74 wins) and Dave Madden (19 wins) have won more games than he has. Chu will face two new challengers on tomorrow's episode of America's Favorite Quiz Show as he attempts to add to his $277,200 in total prize winnings.
"I decided very early on to view JEOPARDY! as a problem to be solved rather than some objective test of how smart I was," Chu said. "There are plenty of very smart people who do very poorly on JEOPARDY! because they aren't prepared for its specific set of challenges. I knew I would only get one shot at this, and no matter what happened, I wanted to say I'd done everything I possibly could with the limited resources I had."
Chu's JEOPARDY! strategy has attracted a significant amount of commentary from JEOPARDY! viewers nationwide. He has adopted a technique known to fans as the "Forrest Bounce," a style of play named for contestant Chuck Forrest, who won the 1986 Tournament of Champions and is currently participating in JEOPARDY!'s Battle of the Decades Tournament.
"When you have control of the board, bouncing around throws your opponents off-balance," Chu said. "It means you already know what the next category is and are already prepared for it when everyone else is making the mental adjustment from English monarchs to Oscar™-winning movies. That split-second edge, on JEOPARDY!, is everything."
Chu hasn't yet decided how he will spend the money he's won so far, though he plans to use some of it to take a trip to China and Taiwan, and some will go to charity.
"My wife and I said before I went on the show that we didn't want to make any huge lifestyle changes as a result of any unlikely windfall I managed to get," said Chu. "The thing we value most about the money is the flexibility it gives us to make decisions in the future. We weren't sure how long we could keep on surviving on just my income while she finishes working on her novel; now that worry is a lot farther away than it was."
As lucrative and successful as Chu's streak has been, he says the best part of the experience is the chance to return to JEOPARDY! for more game play.
"Honestly, the thing that makes me happiest is the possibility of being in the Tournament of Champions in the future," he said. "As stressful as preparing for JEOPARDY! is, the hardest thing about it is developing a skill and knowing it will become useless after my last game. The chance to keep playing more, no matter what happens, it'll be awesome to have that opportunity."