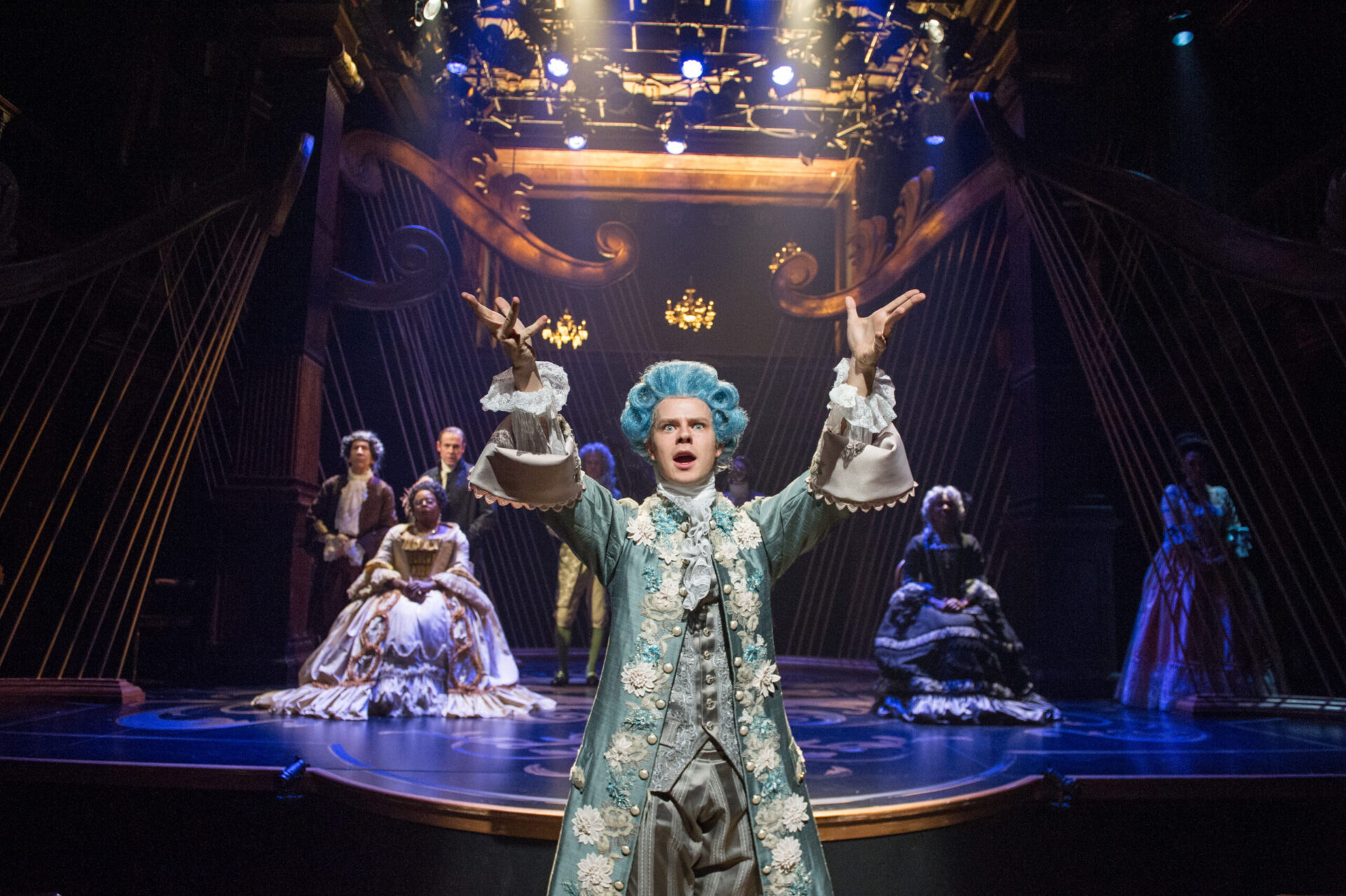 Court composer Antonio Salieri is the anti-hero of Amadeus. He admires, yet is jealous of, Wolfgang Amadeus Mozart's easy genius, and does everything in his power to see Mozart destroyed. The irony is, that despite Salieri's efforts to relegate Mozart to obscurity, it is his own name that disappears from popular knowledge. Even the play isn't named after him!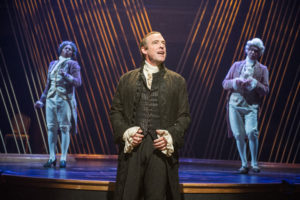 What makes this show phenomenal is Ian Merrill Peakes' performance as Antonio Salieri. Peakes brings a well-honed versatility. One moment, Peakes in an ancient Salieri, regretful during the last days of his life; the next he is completely transformed into a young, vindictive man battling his own desires. The story is expressed as vignettes from Salieri's memories, and Peakes' monologues tie the scenes and characters together smoothly.
Salieri's foil, Mozart, is expertly played by Samuel Adams. Mozart is uncouth, crass, and has the most obnoxious laugh (the opposite of everything the pious Salieri has striven to be). Adams captures Mozart's emotional naivety and physical descent into an early grave.
Louis Butelli and Amanda Bailey play Salieri's eyes and ears around town. The duo function as a Greek-style chorus, keying the audience into pivotal moments and off-stage developments. Butelli and Bailey are flamboyant and add a sense of levity to an otherwise sinister plot. 
The visual composition is as stunning as the performance. Helen Hayes Award-winner Tony Cisek (Scenic Design) has created a set that places the audience within the structure of a violin; Director Richard Clifford noted that the designs "harmonize with what I feel is the innermost chamber of Salieri's mind—dark, mysterious, and tortured." Costuming by Mariah Anzaldo Hale is befitting of the time: extravagant, gilded, and flamboyant. 
My only wish for the performance would have been to have live music, even for just the harpsichord, but in a small place like the Folger, I realize this would have been near impossible and would have definitely required tradeoffs with the acting prowess.
Amadeus is at the Folger Theatre through December 22, 2019. Tickets range between $42 and $85. Tickets may be purchased through the Folger Theatre Box Office online or by calling (202) 544-7077. Discounted preview performances (starting at $25) and special rates for patrons under 30, students, seniors, members and family of the military, educators, and groups are available. 
Running Time: 2 hours and 45 minutes with an additional 15-minute intermission
Final Grade: A