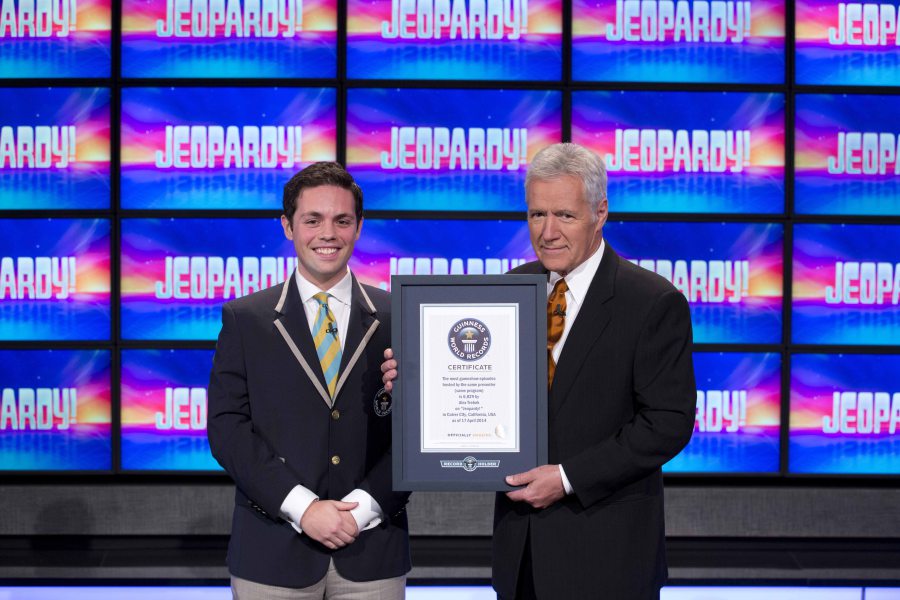 Watch JEOPARDY! Today To See His Presentation Ceremony
Today marks an important milestone in JEOPARDY! host Alex Trebek's distinguished career: he has set the GUINNESS WORLD RECORDS title for "Most Game Show Episodes Hosted by the Same Presenter (One Show)." Trebek has hosted 6,829 episodes of JEOPARDY! and the presentation ceremony will take place on today's episode of America's Favorite Quiz Show.
"It's an honor to hold the Guinness World Record for hosting JEOPARDY!, which I've often said is the best of reality T.V.," Trebek said. "We have had incredible support from our viewers for the past 30 years, and without them, I wouldn't have set this record."
JEOPARDY!'s 30th season continues airing new episodes through August 1; Season 31 debuts September 15, 2014.