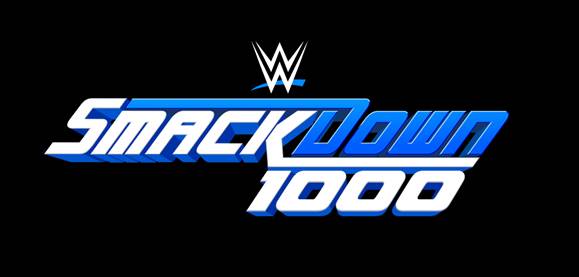 The historic 1,000th episode of WWE SmackDown Live will take place from Capital One Arena on Tuesday, Oct. 16, 2018, and air live on USA Network at 8/7C. Tickets are available starting this Friday, Aug. 17 at 10 am ET at the Capital One Arena box office, via www.ticketmaster.com, or by calling 1-800-745-3000.
"1,000 episodes is a tremendous milestone reinforcing the longevity and popularity of WWE," said Vince McMahon, WWE Chairman & CEO. "But it's only the beginning, and the best is yet to come for SmackDown."
On air since 1999, SmackDown Live is the second-longest running weekly episodic cable television show in U.S. primetime history, only behind Monday Night Raw. SmackDown Live is currently among the most-watched, regularly scheduled programs on primetime cable and delivers more viewers in primetime than any cable network in the U.S. (2.9 million average viewers). SmackDown Live has aired more original episodes than some of the most popular television series of all time, including The Simpsons, Gunsmoke, Lassie and Monday Night Football.