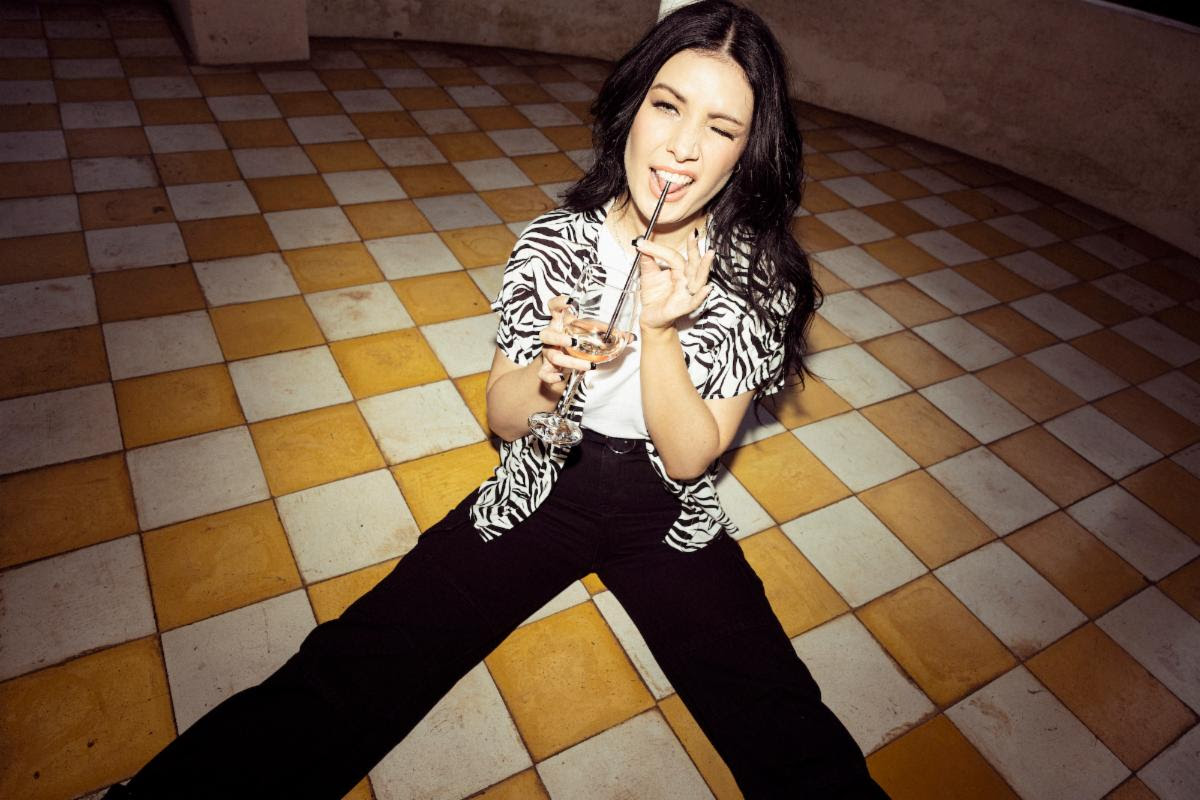 Every now and then, a voice comes out of nowhere and stops you in your tracks – like WILSN's boundless sound of honey & soul in "If You Wanna Love Me," out today on Ivy League Records (Rolling Blackouts C. F., Hatchie). Infused with influences from Amy Winehouse and Alabama Shakes to Billie Holiday and Etta James, the new single showcases WILSN's massive vocal power bolstered by a flurry of racing percussion, horns and backing vocals. Debuted on Atwood Magazine, it's about "that early stage of a relationship, where you know it's something really special, but one side is intimated by the gravity of it all and hesitates," WILSN explains.
Watch / Share: "If You Wanna Love Me"
The video is an homage to 60's style film studio music videos mixed with 90's filming techniques, directed by Triana Hernandez. It follows the success of WILSN's previous singles, "Me or Her," "Tell Me" and "You Know Better," loved by BBC Radio 2, PBS, Spotify & Apple Music and beyond, plus an Australian Grand Prix performance.
Hailing from Geelong, a regional town over an hour out of Melbourne, Australia, WILSN studied Jazz at the prestigious Victorian College of the Arts. Playing shows around town, she was quickly noticed and picked up by international publishing juggernaut Pulse Music Group (Kehlani, Yebba) / Native Tongue (Courtney Barnett, Aldous Harding) and relocated to Nashville. After spending two years in writing rooms with Grammy Award winning writers honing her craft, WILSN was asked to join The Teskey Brothers on their 2019 UK & Europe tour, playing to sold out crowds across the continent.
It was on this tour that WILSN reconnected with her love of soul, the music she always knew she wanted to make. Moving back home to Melbourne, she picked up where she'd left off and during the lockdown of 2020 she began recording with producer Stephen Charles (Blessed, Bliss N Eso).
"Soul music never goes out of fashion because it's pure, people aren't trying to be cool or follow a trend," WILSN describes. "It's all about a great melody, a great beat and harmony that moves you and makes you feel something. In today's landscape of artists trying so hard to do something different often for the sake of being different, it's nice to just engage with the human voice in an unadulterated way."
Stay tuned for more to come
INSTAGRAM | FACEBOOK | TWITTER | TIKTOK