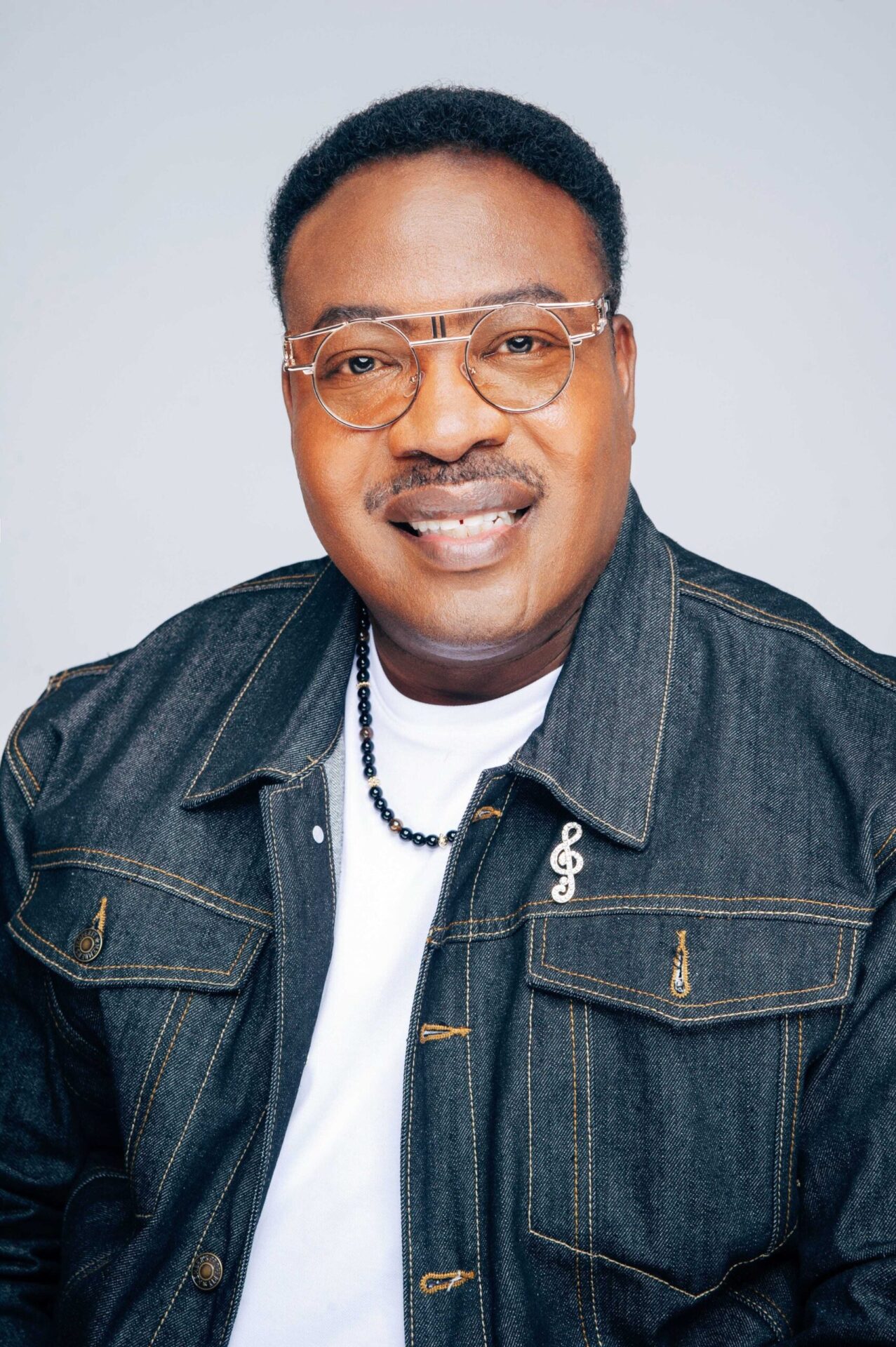 Dr. Bobby Jones calls him "The Renaissance Man of Gospel", Pastor DeWayne Harvey has returned to gospel music in releasing his first solo effort, DeWayne Harvey & Friends. The hit song, "What the Lord Allows", has reached No. 5 on the gospel music charts. It is the first single from this album, and the song features award winning artist Fred Hammond. Though Pastor Harvey is well known in gospel music his prior works and collaborations with such artists as Kirk Franklin, Dorinda Clarke, and Vickie Winans, "What the Lord Allows" is his first solo release.  This new album is a collection of eight songs all written and produced by DeWayne Harvey for Innovative Records.
I had the pleasure of interviewing Dr. Harvey in a recently and learned that he started at a very young age singing and directing church choirs and he is the offspring of noted vocal artists and musicians.
When did you begin your career in music?
I began singing when I was three.  As a matter of fact, I had to have a robe specially made for me because I was so small.  I knew I had a gift and that I liked to sing, but I didn't quite know what it was being so young.
What was it like growing up with your mother as a single parent?
My mother was a strong spiritual woman and she along with her sisters formed the singing group, The Harvey sisters.  I also had uncles that formed a quartet.  In our house, you went to church.  I had a very strong Christian upbringing.
When did you start directing gospel choirs?
I was about sixteen years-old and my family and I lived on seven acres of land that's where I used to sing and practice directing a choir.  I would sing on the porch, and it was there that I would record myself.
Was singing something that you aspired to do, or did it come naturally to you?
No, I was reluctant.  As a child, though I knew I had this gift, I was shy and had low self-esteem.  I remember praying and talking to the Lord.  I said to him, Lord, you don't want me to sing, I don't sound like those people on the radio.  I can't say that I aspired to be a singer or musician because I realized how much I liked to sing so early in my life.
What or who encouraged you to continue in music?
A preacher was about to stand and deliver the Word, the Lord spoke to me, and He said you are going to be great in music.  In my adult music career, I have opened for gospel giants like Dorothy Norwood, – James Fortune, Angela Spivey, and Fred Hammond.
You mentioned how grateful you are that a good number of gospel artists have "poured into you" mentored you in other words.  How do you give back?
I give back by mentoring new artists. I am working with a new singer, Jasmine on a new project. I am so grateful for the opportunities to work with artists like Donald Lawrence, Dr. Bobby Jones, Bishop Hobbs, Leonard Scott, and Bryant Scott. All these artists have mentored me over the years.  I'm blessed to collaborate with them.
What's your educational background? Did you study music?
Yes. I went to college at Florida A & M University, FAMU as it's commonly called. I joined the FAMU Gospel Choir and began leading songs while on the choir. I graduated and afterwards formed my own group DeWayne Harvey and Unrestrained Praise.
Any final words for our readers?
When the Lord tells you to do something, do it.  Don't doubt. Don't hesitate.  Just do as He says.  Whenever He tells me to do something, I say yes, Lord.
You can follow him on Facebook, Instagram and Twitter.  For more information on Dr. DeWayne Harvey, please visit his website at www.dewayneharvey.com.