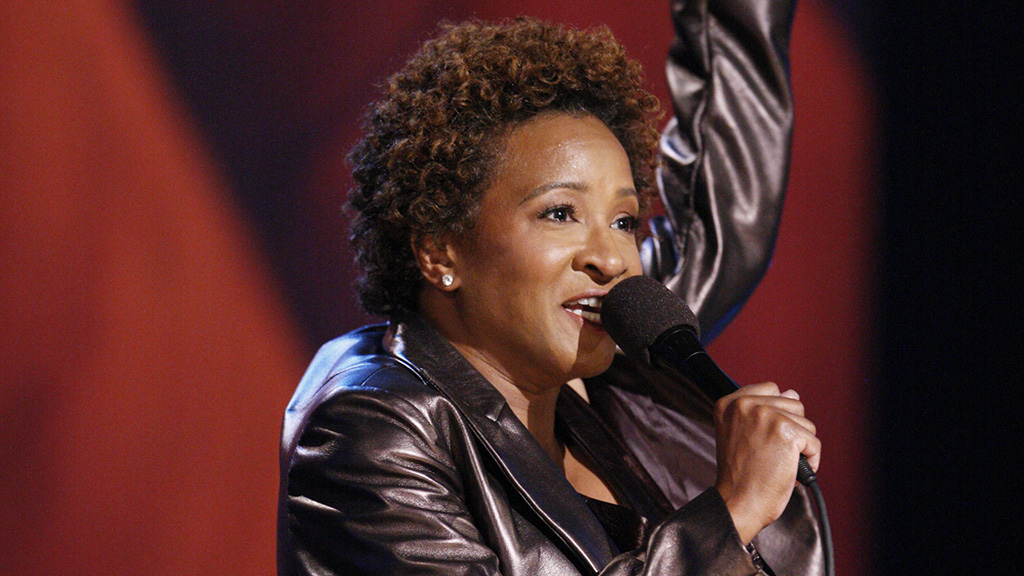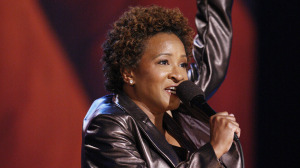 Washington native Wanda Sykes is performing next Saturday at the Music Center at Strathmore at 8:00 PM! We have your pair of tickets to this SOLD OUT SHOW!
To enter our contest,
You must Answer this one question, correctly, to be entered into a random drawing!
Wanda's big break came when she opened for which comedian at Caroline's Comedy Club?
Send it in an email by SEPTEMBER 19, 2014 @ 3:00 PM with your NAME & LOCATION to [email protected] – SUBJECT: SYKES for your chance to win the prize pack in our random drawing!
This brilliant standup comic, writer, and actress has won multiple Emmy Awards and ranks among Entertainment Weekly's 25 Funniest People in America. Her comedy specials on HBO, her late night talk show on Fox, and her ongoing character in the CBS sitcom The New Adventures of the Old Christine have made her one of the most recognizable faces on any screen—but her Emmy winning writing credits have also sparked such shows as NFL Tonight, the Academy Awards, the Chris Rock Show and more. Take a deep breath when you take your seat for this hilarious evening—since you won't be able to catch your breath from laughing 'til the lights go down!
WANDA SYKES – June 3-8, 2014
TICKETS ARE ON SALE: A few Orchestra seats are left – $129.00
RULES: Each household is only eligible to win Two (2) tickets to Wanda Sykes at the Music Center at Strathmore on Saturday, September 20th at 8:00 pm. Only one entrant per mailing address per giveaway. Entrants who are immediate family members of the staff of The Rogers Revue or Strathmore are ineligible.
Entries must be received by Friday, September 19, 2014 3:00 pm EST. Any entry after that time will not be qualified. Winner must be available on OPENING NIGHT in order to claim the tickets.  Winner is subject to eligibility verification. Giveaway open to the residents of District of Columbia, Maryland & Virginia.
**The winner will pick-up their tickets at the WILL CALL window on opening night.