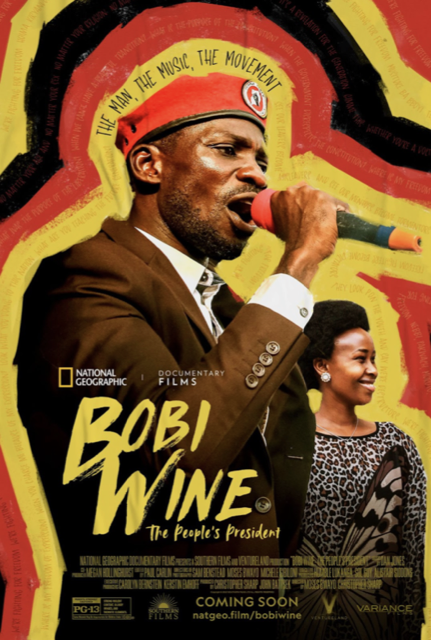 Would you like to go to the movies on us? We are giving away 5 (FIVE) Admit-2 passes to see the film Bobi Wine: The People's President this Saturday at Angelika Pop-Up at Union Market? Click below for details!
Born in the slums of Kampala, Bobi Wine, Ugandan opposition leader, former member of parliament, activist, and national superstar musician, risks his life and the lives of his wife, Barbie, and their children to fight the ruthless regime led by Yoweri Museveni. 
To enter our contest,
All you have to do is send an email to [email protected] with the Subject "Bobi Wine" for your chance to win. Five winners, selected at random, will earn one of five Admit-2 movie passes to see the film and see the Q&A discussion this Saturday at 7:00pm.
Good luck!