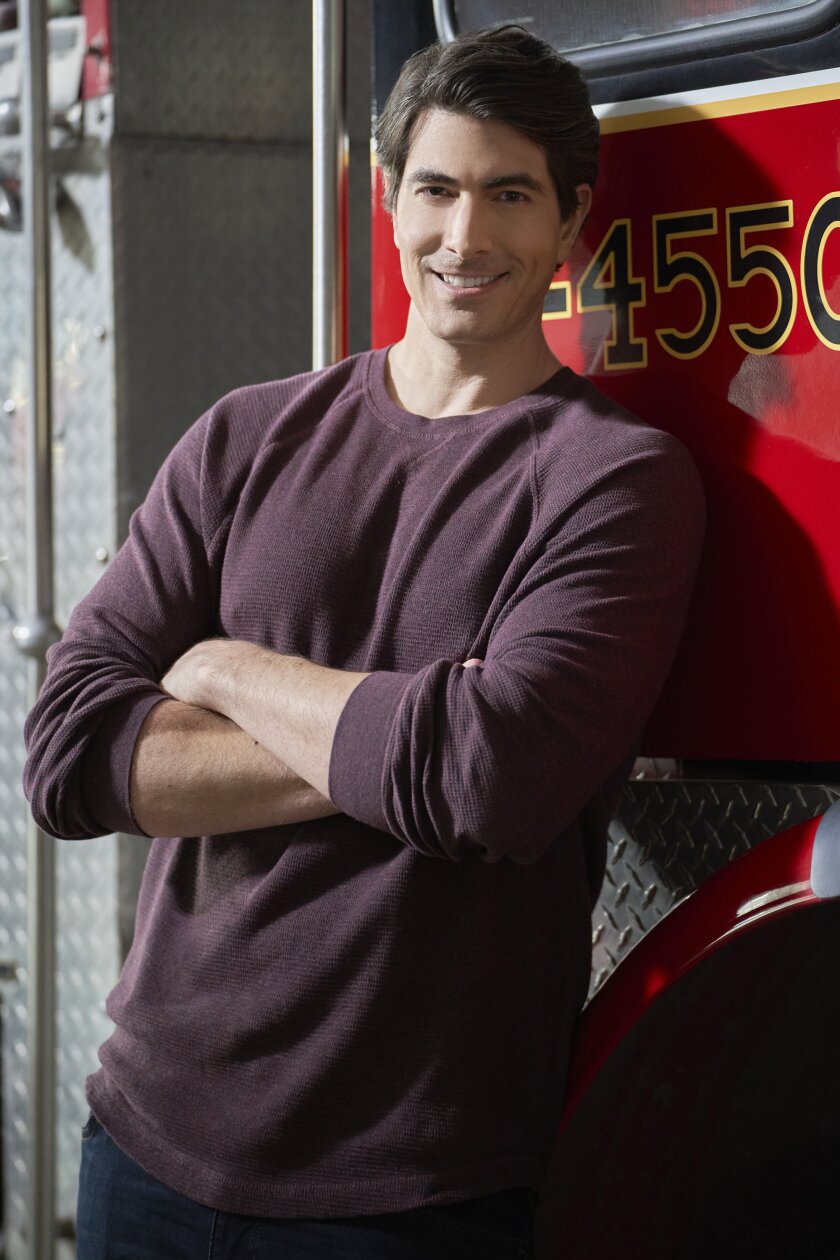 On today's edition, we are gearing up for the 42nd annual Shore Leave Convention, which is coming up in a couple of weeks (July 15th – 17th) at the Delta Hotels Baltimore Hunt Valley in Hunt Valley, Maryland. Pre-registration is closed, but you can still register at the door on July 15th. One of the amazing guests is here with us and he's no stranger to the world of fandom. He had roles in the NBC hit series "Chuck" with fellow Shore Leave guest, Adam Baldwin.
He played Ray Palmer/Atom in the Arrowverse, that includes "Arrow", "The Flash" and "Legends of Tomorrow". For most fans, he is only the second man to portray the Man of Steel on film in "Superman Returns". He returned to the role in 2019 with the Arrowverse event "Crisis in Infinite Earth".
My friends of the galaxy we have Brandon Routh!
Brandon, welcome to THE INTERVUE!
Yes. Hi, Dean. Thank you so much. Happy to be here.
How does it feel to be at this upcoming Shore Leave 2022 event?
Yeah, I'm happy to be there. It's been nice. Getting back out as we've kind of collectively come back into some sense of the new normal as a country, I guess. Nice to see fans again, nice to be present and nice to be out on the East Coast also.
That's great. How long has it been since you've been out on the East Coast?
I was at another convention in Virginia a few months ago. So, it'd be nice to have some family on the East Coast and they come up and then get to have a family visit also, along with seeing everyone else.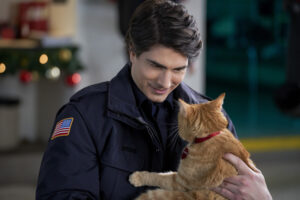 I saw you not too long ago, not only in D.C. in DC back in 2019 but you're also in two Hallmark films, "The Nine Lives of Christmas" and "The Nine Kittens of Christmas" playing Zachary Stone. What piqued your interest in the role of Zachary?
Well, I love Christmas movies. Yeah, I do not I don't watch a ton of Hallmark Christmas movies, but I love Christmas & I love Christmas movies. So, I've never really done a Christmas movie before. Whether Hallmark projects had had had been around. What I really liked about this was I liked the character of Zachary, that he was kind of grounded in a real person then though the first film had all those needed characteristics of a Hallmark movie. It wasn't a typical Hallmark movie, it was a little more like a traditional romantic comedy, which I liked as another opportunity for me to do some comedic work and in romantic comedy. So that's what appealed to me and doing the first film and then with the success and fans really liking the first film. Kimberly Sustad and I were excited to get back and have those characters come back again and the kittens of Christmas
Since you made two in the franchise, do you have a feeling there's gonna be a third film to complete the trilogy?
I don't know, there's been no conversation about that at this point or what that would look like, but I know I never say no to anything these days. The fact that I was able to come back and reprise my role as Superman.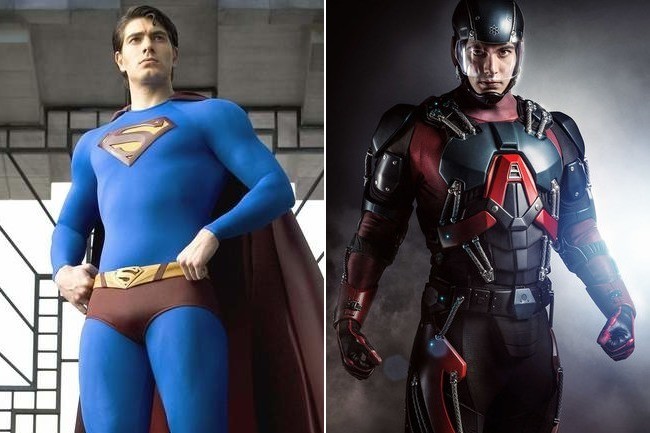 That's a great segue into my next question, since you not only stepped back into the roles of Superman for "Crisis in Infinite Earths", but also Ray Palmer/Atom in the 100th episode of "Legends". How does it feel to step back into both of those roles after being away for it for quite a few quite a long time?
It was the biggest difference with Superman that was a whole life journey that I experienced, you know, from Superman Returns to reprising in in in the Crisis event. I gained a lot of wisdom and life knowledge and experience having been a father and just become a better actor, and more experienced. It was very rewarding and fulfilling. As I carry around that, some sadness that I never had the opportunity to play Superman again. So, this was a great gift. And I'm still incredibly grateful for the opportunity that I was given to come back even in the small way as Superman and being such an amazing suit also.  Yes, it was all well worth it.
To come back Ray was a little bit less of a less time away and then also had done the first episode of season eight of "Flash". I played Ray in a big role on that and then come back to do the fun stuff on "Legends". It was nice you know, I missed even in those two years, I missed that energy of Ray and the love and the goofiness and the silliness that he kind of brings. It's nice to have room even for me.
Now how did Nathan Fillion contacted you for role in the rookie on ABC and how did you appreciate a role that's against the type of part of an essential societal lesson?
Yeah, that was deep in the in the heart of what was happening in the social justice movement that was happening in 2020. And certainly, my eyes were opened to an America that I was unaware still existed or existed in the state that it existed. I went through my own personal feelings about that, and a lot of education and conversations. it's a policing in our country is a very challenging subject these days, as it should be, because it's something that looking at where it came from, why it was started, the good and the bad of it is an important conversation for our society. I'm glad that we are having those conversations.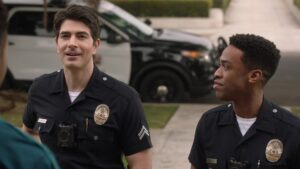 So, to be asked to be a part of it in this way, was a little bit scary. It was a little bit of a risk for me, I felt, but I was honored that that Nathan and reached out to me to ask me if I would be a part of it. I took some time to think about it and realize that this is my role as an artist is to bring this story to light. It's something that subject needs to be talked about and valued that this is a challenge that we're facing. So, then I took it on, you know, full force and stepped into it. It was strange. It was odd to be there doing and saying those things. But by the end of it, in it and I and it was interesting. I grew to not like the guy Stanton, but like I really started to kind of understand him. And that was unique and interesting from just from a from a sociological, from a human aspect anyway, it was interesting to, to live in his shoes.
I can feel and hear it in your voice that it was quite a challenge not only as an actor, but as a human being, to portray somebody that's completely opposite of you, and then try to have an understanding to not only to capture the raw emotions of the role, but how does it fit into society. And I know that can be challenging.
Yeah, you know, it's a fine line. I mean, we think it's this big difference, but it's what separates us from other people and people we don't understand our life, that we didn't experience. Decisions that people had to make because they were forced to or the way they were parented. All these things make us who we are. And you know, it's just very interesting being an actor, you really study humanity.
So, one of my favorite series growing up is "Chuck", and I missed the series since it's been off the air for several years, and you play Daniel Shaw for a dozen episodes, and here we are coming up with Shore Leave, and you're being reunited with one of the actors, Adam Baldwin. So, this would be the first time you see each other since series.
It would be the first time I've seen him in like four or five years, we've had other conventions, we've been at the same convention. So, I've seen that throughout the years, but it's certainly been a good four or five years.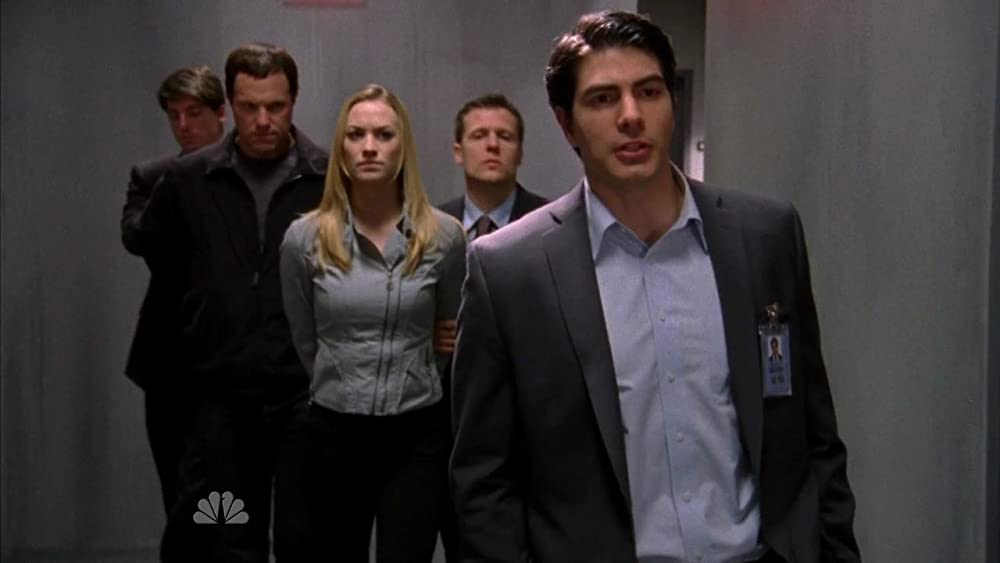 And what did you like playing the role of Daniel Shaw against Adam, Yvonne, and Zachary?
Well, Daniel Shaw was one of the first bad guys I played. So that was challenging for me, because I didn't want to go on check and be the bad guy throwing the check and be funny because I was watching the show at the time and as a fan of this show.  I was like, "I'm go on it and be funny" but then I was the opposite of that. But became a very important part of the story and really took to it and understood again, "What is my role" This is my role this would have been hired to do so you have to do that to the best of your ability, even if it's not your favorite thing to do." I'm so grateful that people have responded and love the character over all these years because I was always still as slightly in resistance to Daniel shot but also starting to enjoy him, you know, towards the end.
I always like to ask this question when it comes to actors, especially playing different roles. What do you look for when it comes to choosing the roles you would love to play?
A great story, entertaining story. What are we already entertaining? Are we teaching a lesson or moving society help trying to help move society forward? It's an easier Yes, for me if it's comedy, because I just enjoy that experience, the working experience, the day to day working experience. And I'd rather be happy than bring up deep emotions. I'm getting better at that because those are important in life and as an actor. But yeah, it's story and it's story and relationship.
Why a relationship?
It doesn't have to romance relationship with whatever the characters are, like. I just did this romantic comedy with Sam Huntington, who plays Jimmy Olsen in "Superman Returns" and many other things. And we're basically best friends in this movie. So that was an important relationship. And the movie was the first thing I read the script, I thought, "Oh, Sam would be great for this."
I kind of only want to do this movie if Sam was playing this character, because they have this have a friendship, but they kind of antagonize each other. And so much fun the way it was written. So that was appealing to me. Not only did I think it would be fun to do on the day, but I knew that it could be engaging and entertaining. We'll see when that movie comes out if it is I trusted it will be.
I was going to ask you a question about that since I saw on Instagram that you and Sam had this third team up.
I glad you talked about that a little bit. It's a romantic comedy called "Out of Order" that we filmed in New York, about their lawyers and kind of get involved in trying to represent issues with representing this certain case. And they kind of must figure out how to make it happen through a lot of silly company, and friendship, drama. And hopefully there'll be out you know, later this year or early next year on a streaming platform, VOD, or something like that.
I hope so soon. Well essentially get ready to come up to Shore Leave in the next few weeks. I'd like to know what are your favorite fandoms in the worlds of comic books/science fiction/fantasy or horror?
Well, I'm my fandom is in the fantasy world, okay, more than anything else I grew up reading Terry Brooks books. It was kind of my first entry into fantasy and Terry Goodkind, and Robert Jordan. People read fantasy novels will know these people. I played used to play "World of Warcraft". If I want those are the those are the other projects that are not comedy that I would enjoy like being a part of a "Game of Thrones" type situation and sword fighting and all of that is where my geek my geek lives, for the most part.
You're kind of living the good fantasy, especially since you just played a role of Gideon Jura in "Magic the Gathering" and were you a fan of the franchise before taking on a role?
Yeah, I've been playing Magic since I was like seventeen or eighteen. Oh, wow. Yeah, not consistently but because I didn't always have somebody around who play with. Of course, now it's on online, you can do that easily. I did a voice even before this, I did a voice for the Arena game. And then and then they came to me with this and it's fun. Animated stuff takes forever to come out. That was cool that was that was like a lifelong fan. I don't even know if they knew I was a fan. But he kind of had the Superman-like qualities, I think is what they thought of me for this character. And so that was exciting. I did that in the closet of my house during the pandemic.
I read that you played the trumpet and piano and myself I played the trumpet back from elementary school all the way up to high school. Do you still play any instruments?
I can play the trumpet and piano I don't daily. I pick up my trumpet every once in a while and play around with it for a couple days and then put it back down. My son is interested in trumpet and so he kind of slowly trying to teach him a little bit of that. He's also interested in piano but he's not ready to listen to listen enough to learn. I dabble but I was never a good a good enough as good a piano player as I should have been for as many years as I took lessons, because I was not good at practicing the piano.
Well, since yesterday was Father's Day (at the time of the interview). What did you do?
We had we had a good time did some art challenge with my son. He loves to draw art and so we were doing some art and then Courtney (his wife) made this amazing gluten free pizza this dough that is just like it's better than real pizza. Better than gluten pizza. And we watched "The Last Jedi".
Oh, really when you think about that
It's great I second time I've seen it but our son of that we were starting that prequel with him, and you know he really liked it. It's great movie. It's great. The fight with Rey and Kylo Ren.
You can follow Brandon on
You can see me Brandon at SHORE LEAVE 42 at the Delta Hotels Baltimore Hunt Valley, July 15-17th
For more information go to www.shore-leave.com or follow them on