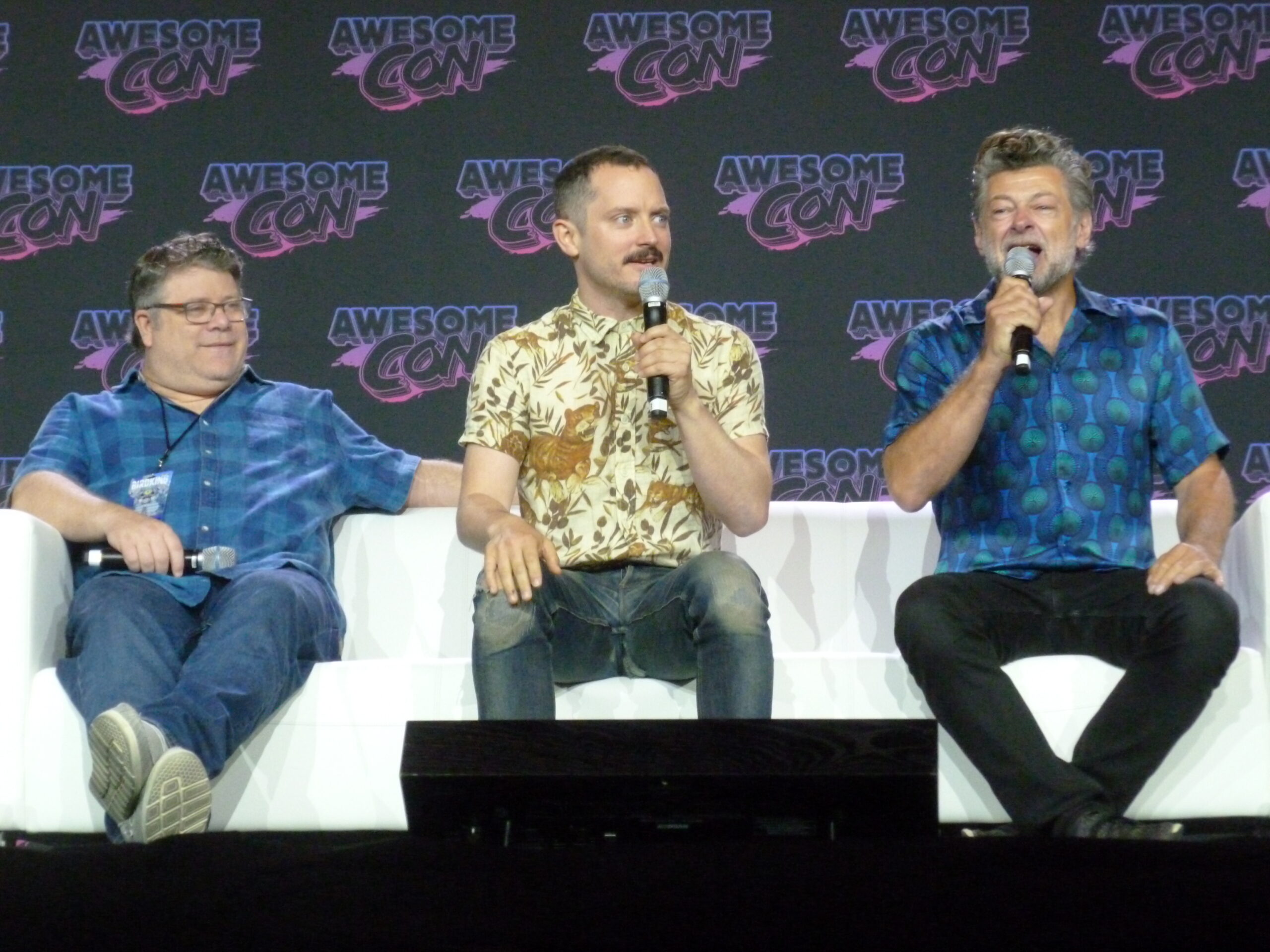 This year marks the tenth anniversary of Awesome Con in Washington DC. To commemorate the occasion, Awesome Con partnered with DowntownDC Bid to host a pre-show event in nearby Franklin Park. Some conference attendees came in their cosplay, to parade to the convention center, where an official ribbon cutting ceremony was scheduled to celebrate Mayor Muriel Bowser's official proclamation, which named June 16th, 2023 as "Awesome Con Day."
Awesome Con brought together fans of Sci-Fi, Anime, Games, Science, Books, Television, Movies and Comics over the three-day weekend June 16-18. Fans dressed in their finest cosplay outfits and themed t-shirts to enjoy the events.
This year's attendees could enjoy several interactive activities. The convention hosted a scavenger hunt where the first 1,000 fans could win an anniversary pin. Awesome Con partnered with Labyrinth Games and Puzzles to host their tabletop gaming area. Fans were able to learn new games, borrow old games to play, and participate in a play-to-win game, where winners of those games were entered in a raffle to have a chance to win them. Video gaming was also available nearby, where attendees could play free arcade games and learn some new video games as well.
Awesome Con offered something for all ages. Children could participate in numerous activities in the Awesome Con Jr. area. Children of all ages could crawl through tents and tunnels in the play area, learn to build a closed circuit using a battery pack and an LED, with the National Science Foundation, listen to story time with the DC Public Library, compete in a drawing competition with Art Way Alliance and learn Lightsaber Training with the Saber Guild Dathomir. Children could also participate in a costume contest.
Adults also had plenty of activities to choose from. The exhibit hall offered shopping and various vendors, Artist Alley and Pride Alley to visit. Fans could also take advantage of cosplay photo opportunities with exhibitors and their interactive exhibits. Featured photo opportunities included posing with fan built R2D2s, painted immersive exhibits, or the DeLorean from "Back to the Future." Additionally, fans could purchase autographs and photographs with several of their favorite convention guests. Notably featured was Christopher Eccleston, Billie Piper, Karen Gillan, Lavar Burton, and Sean Astin. Fans could listen to guest speaker panels of their choosing.
I was able to view some of these panels. Karen Gillan humbly commented on her small role in the Doctor Who episode, "The Fires of Pompeii." She said she was thinking, "I've made it" and "This is the biggest thing I've ever done." She remembered also thinking "She (Catherine Tate, the Doctor's companion at the time) has the coolest job ever, and I want to do that." Of course, fans know that soon after, Karen Gillan was chosen as the Doctor's companion, Amy.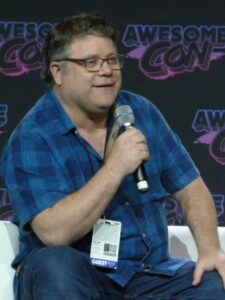 Sean Astin spoke of his early acting experience in the 1981 TV movie, "Please Don't Hit Me, Mom" which he starred in with his mother, Patty Duke. He said that one thing his mother imparted to him was that "you have to be better off camera." He said this was because "There's a relationship between you and your fellow performers." This sounded like sage advice. Astin also wisely noted that Smeagol/Gollum (in the Lord of the Rings movies) acted how he was treated. So, if he was treated like Smeagol, he would act that way. Astin noted that it was a great life lesson in how one treats each other.
With so many exciting events to choose from, I was sad to have to decide between so many great offerings. The nicest part of having so many choices, is that fans can create their own unique schedule, and can utilize the Convention App. There is something Awesome for everyone!
FINAL GRADE: B+