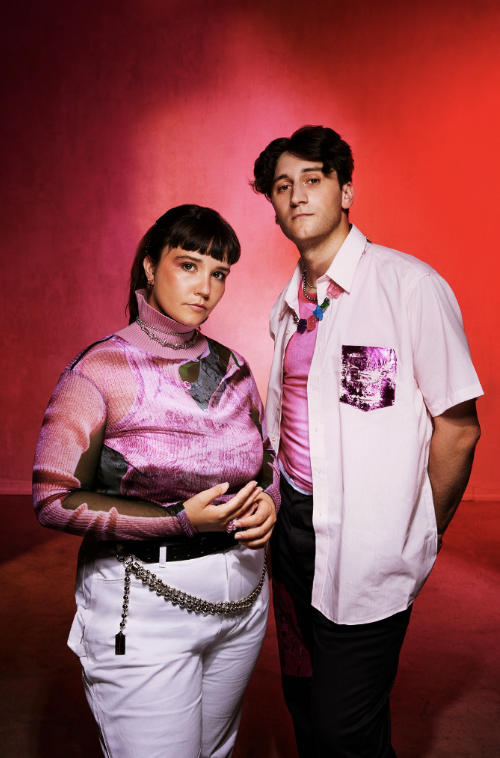 Electronic synth-pop band telly has today shared their latest track, "Broken Heart Baby." The nostalgic synth track is a breakup ballad perfect for screaming at the top of your lungs with your friends in your car. Fans can stream "Broken Heart Baby" now HERE.
On the new single the band shares, "Broken Heart Baby is a crushing breakup ballad told through the lens of a road trip. The nostalgic synth lead, propelling live drums, and reverberating vocals evoke the overwhelming emptiness that hits you when you realize you're alone in a relationship. It's the perfect song to scream cry to in the car with your friends!"
telly will be releasing their debut EP EPISODE 1 on October 11, 2023. The EP will feature previous singles "BLINK" and "Arena Gates" – as well as newly released single "Broken Heart Baby." In the duo's own words, "EPISODE 1 is an escapist reflection of the relentless digital landscape." Fans can pre-save EPISODE 1 now HERE.
To celebrate the release of EPISODE 1, telly will be performing live on release day. Join the band at Gold Sounds in Brooklyn, New York on October 11 at 7:30pm ET to hear songs from the new EP live, with support from Couch Prints, Chroma, & Jand.
telly Is:
Ashley Claude (she/her) – vocals, production
Max Solomon (he/him) – guitar, synths, sfx, production
Follow telly