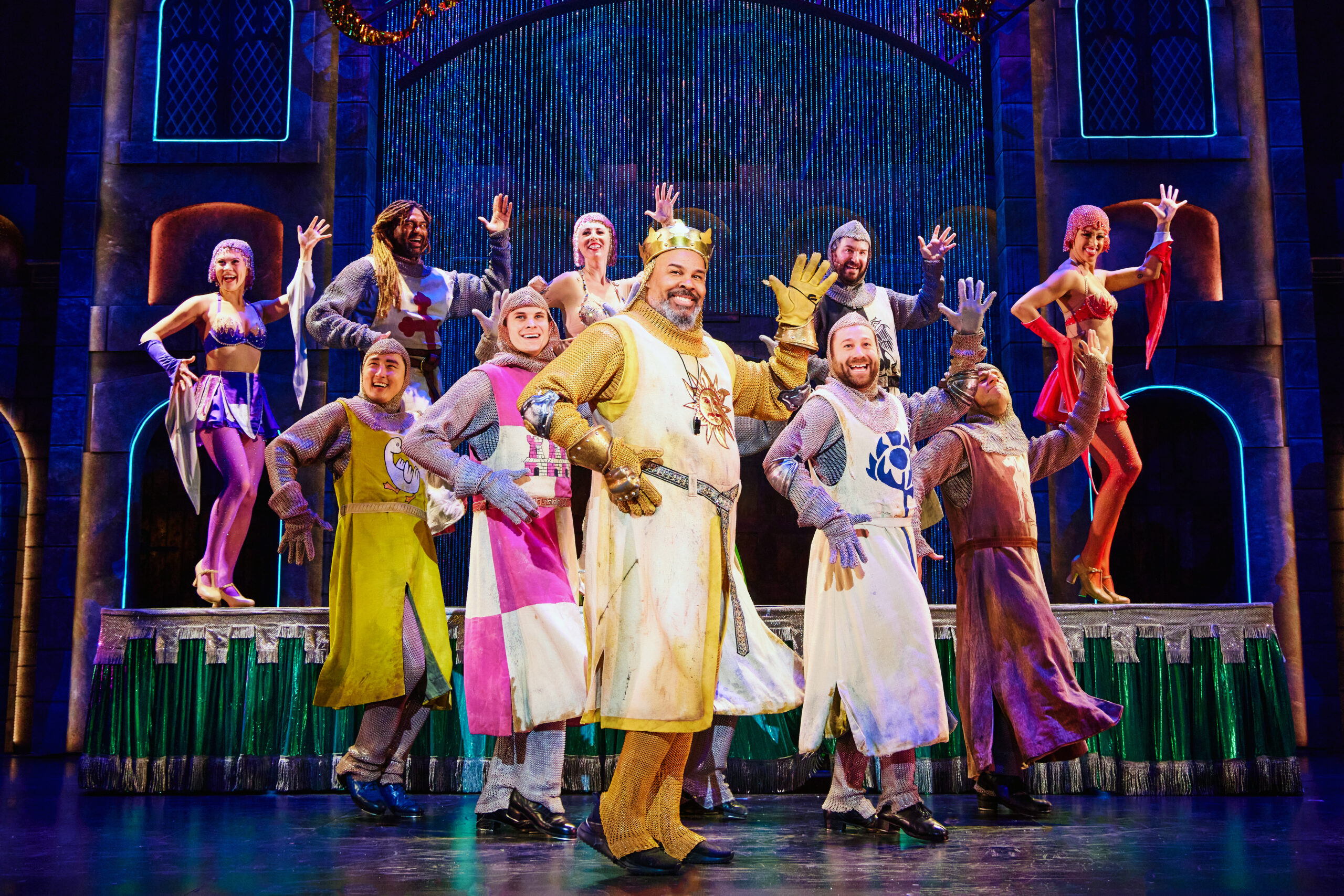 James Monroe Iglehart and the cast of SPAMALOT. Cover Photo by Jeremy Daniel
There are those who may be skeptical that dancing knights, killer rabbits, and plague-ridden England (note: not Finland) are the stuff of theater gold. Those people would be wrong— and probably also have not seen Monty Python and the Holy Grail, upon which SPAMALOT (which rhymes with surprisingly more things than Camelot, and is at the Kennedy Center through May 21st) is based. Such skeptics will be surprised and delighted, then, to learn that SPAMALOT is not just a show; it's a spectacle, in the best possible way.
You don't have to be a Monty Python fan to appreciate the wit and gaiety of this show. The intrepid King Arthur (James Monroe Iglehart) leads a lovable band of misfit knights in search for the holy grail amidst a near constant stream of puns, political jokes, and elaborate Busby Berkely-style dance numbers like "Knights of the Round Table" and "You Won't Succeed on Broadway". (Shoutout to the costume, set, and stage management teams for keeping a dizzying array of props and moving pieces straight.) Iglehart (who has appeared in such Broadway roles as the Genie in Aladdin and Jefferson/Lafayette in Hamilton) could not be a more natural fit for the role of King Arthur, and his vocal chops shine alongside the Lady of the Lake (Leslie Rodriguez Kritzer) in "Song that Goes Like This." Kritzer (who recently finished a Broadway run as Delia in Beetlejuice) is a delight to watch, and perhaps no more so than during "Diva's Lament," in which she uses her impressive vocal prowess to comically remind the audience that Act 2 has thus far left the woman driving the knights' quest conspicuously absent from the plot.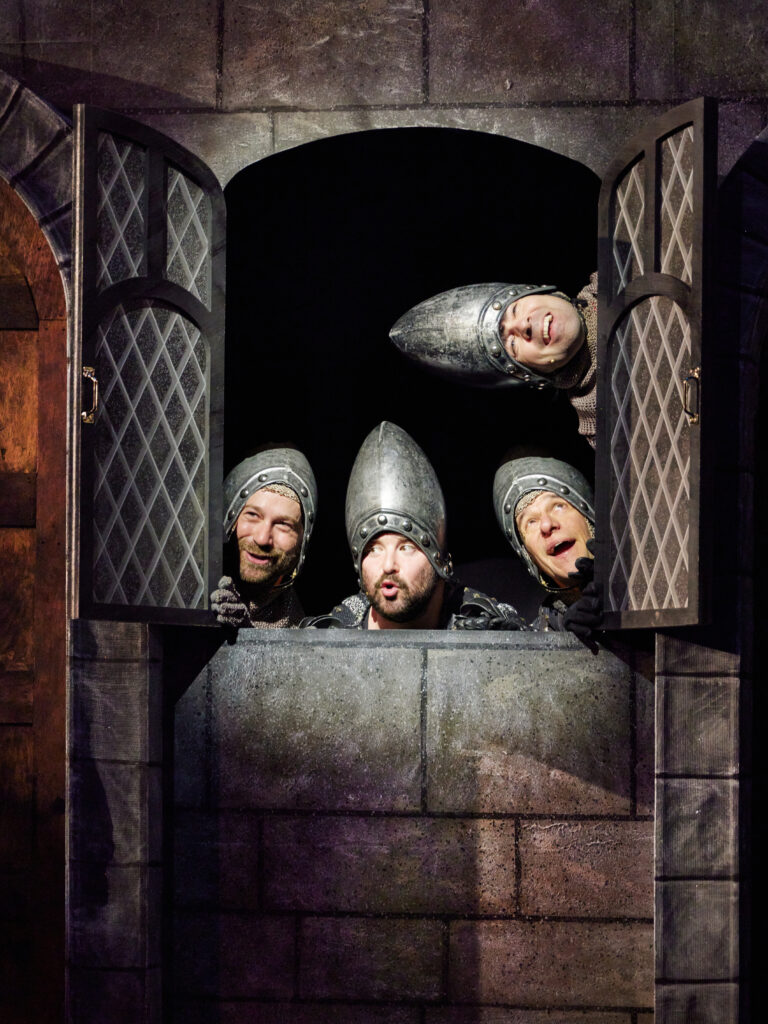 Perhaps the most impressive and challenging aspect of this show is the fact that so many actors—not the least of which is the outstanding ensemble—play multiple parts. This is best exemplified by Sir Lancelot (Alex Brightman), whose talents are showcased as a gallant knight one moment, a taunting Frenchman the next, and the leader of the troop of mysteriously silly Knights of Ni after that. Other standout performances in the show include Patsy (Matthew Saldivar) (whose endearing allegiance to King Arthur is comically tragic), Sir Gallahad (Nik Walker) (who seamlessly transitions from humble collector of dead—and not dead yet—bodies to gallant knight), Sir Robin (Michael Urie) (who is afraid of fighting, but has a world of confidence for slaying a Broadway show), and Not Dead Fred/Prince Herbert (Rob McClure) (whose pining for Lancelot probably makes this show illegal in multiple states).
In short, SPAMALOT is a reminder to "Always Look on the Bright Side of Life," (and not to mess with rabbits) and is a must-see.
FINAL GRADE: A+
Monty Python's SPAMALOT is playing at the Eisenhower Theatre at the John F. Kennedy Center for the Performing Arts, for eleven performances, through May 21st with a run time of 2 hours 15 minutes with an intermission. 
Tickets for Broadway Center Stage: Monty Python's Spamalot are currently available via the Kennedy Center website, at the box office, or by calling 202-467-4600.