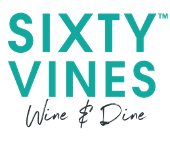 Sixty Vines, the restaurant known for its revolutionary wine on-tap program and vineyard-inspired cuisine, is excited to announce the opening of its first Virginia location in Reston. Set to open next month, the 12,857-square-foot restaurant located in Reston Town Center offers both indoor and outdoor seating, a full bar, and a private events space. As its name implies, Sixty Vines offers 60 different wines on tap selected from wine country regions around the world. Guests are invited to discover the perfect pour for their palate with wine served by the flight, half glass, glass, or bottle.
The inventive global menu celebrates seasonal flavors made with local, fresh ingredients. When stepping through the doors of Sixty Vines, guests can expect to be transported to wine country through a selection of reds, rosés, sparklings, and whites as sourced exclusively from iconic winemakers, along with a variety of cocktails and mocktails.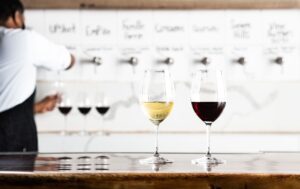 Sixty Vines prides itself on its innovative and sustainable approach to serving wine. Each keg holds 26 bottles and can be reused around 1,500 times over its refillable lifetime. This eco-friendly tap system not only reduces waste and protects the planet, but also offers the closest 'from the barrel' tasting experience for guests to discover the finest pours.
"We're looking forward to opening our first location in Reston, especially so close to Virginia's own wine country," shared Jeff Carcara, CEO of Sixty Vines. "With Sixty Vines' pinkies down approach to wine culture, our new Reston location offers a wine country adventure nestled next to the Town Center pavilion."
Open for brunch, lunch, and dinner, the restaurant brings fresh, shared plates that perfectly pair with each glass. Featuring communal style dining, the experience is designed to take guests on a journey through food and drink as they taste and sip their way through seasonally sourced offerings. Highlights include custom charcuterie boards, fresh salads, wood-fired pizzas such as Fig and Prosciutto, Spicy Sausage, and Mushroom and Kale, homemade pasta dishes, and vibrant seafood entrées like Atlantic Salmon and Grilled Swordfish.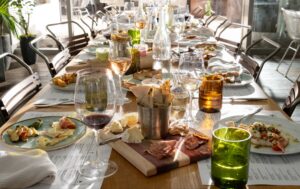 Sixty Vines is located at 11905 Market Street, Reston, VA 20190 and is open for lunch, dinner, and brunch on Saturdays and Sundays. Images of Sixty Vines' interior and menu items can be found HERE.