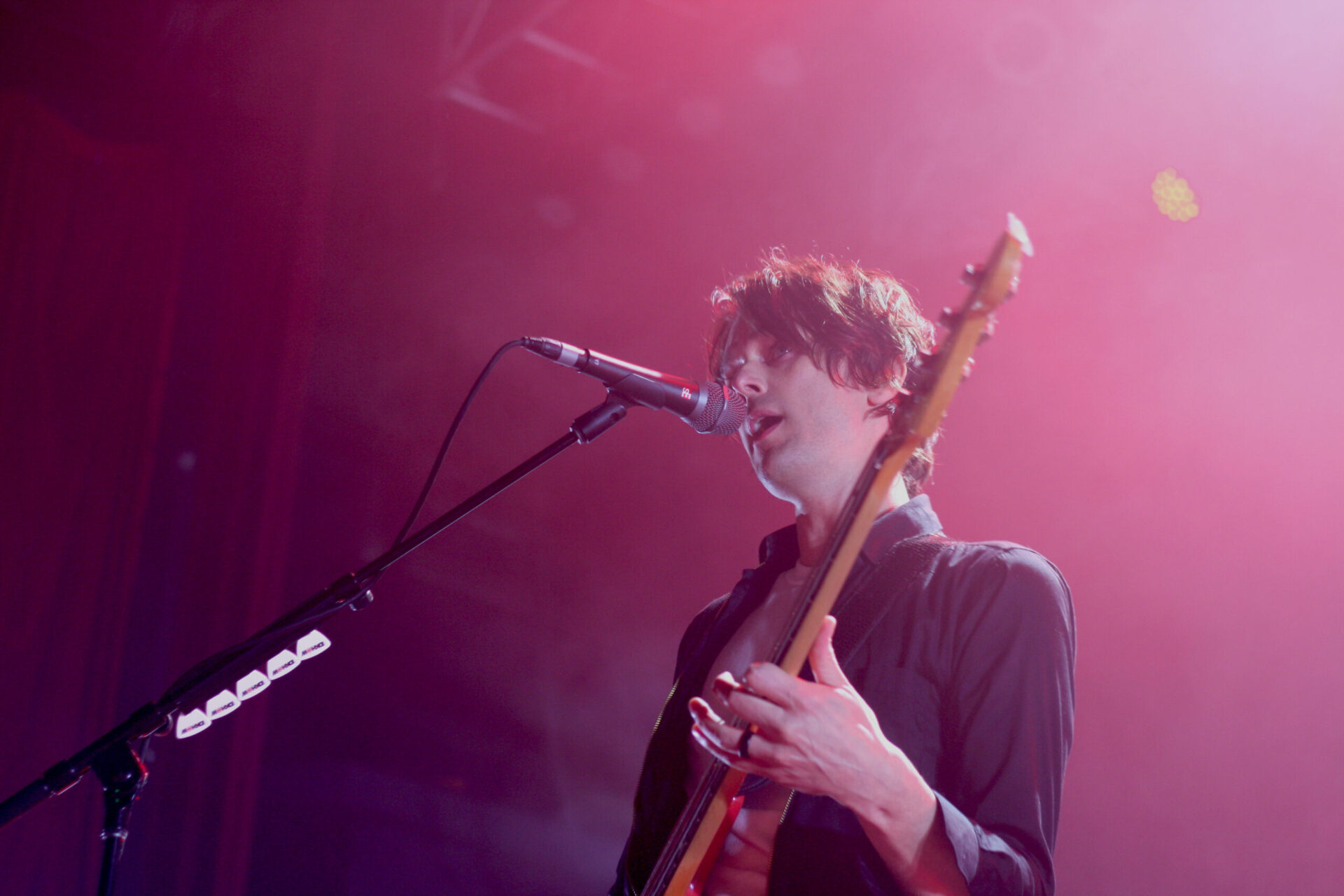 Joywave joined I Don't Know How But They Found Me (IDKHow) to play a packed show at the Filmore in Silver Spring on Saturday. The band, originally from Rochester, New York, teamed up with IDKHow for their month-long Welcome to Hellvetica tour. Both bands co-headlined the tour, with country-folk artist Savannah Conley as the opener. This was a highly anticipated show for the area, with lines of fans wrapping around the block several hours before doors opened.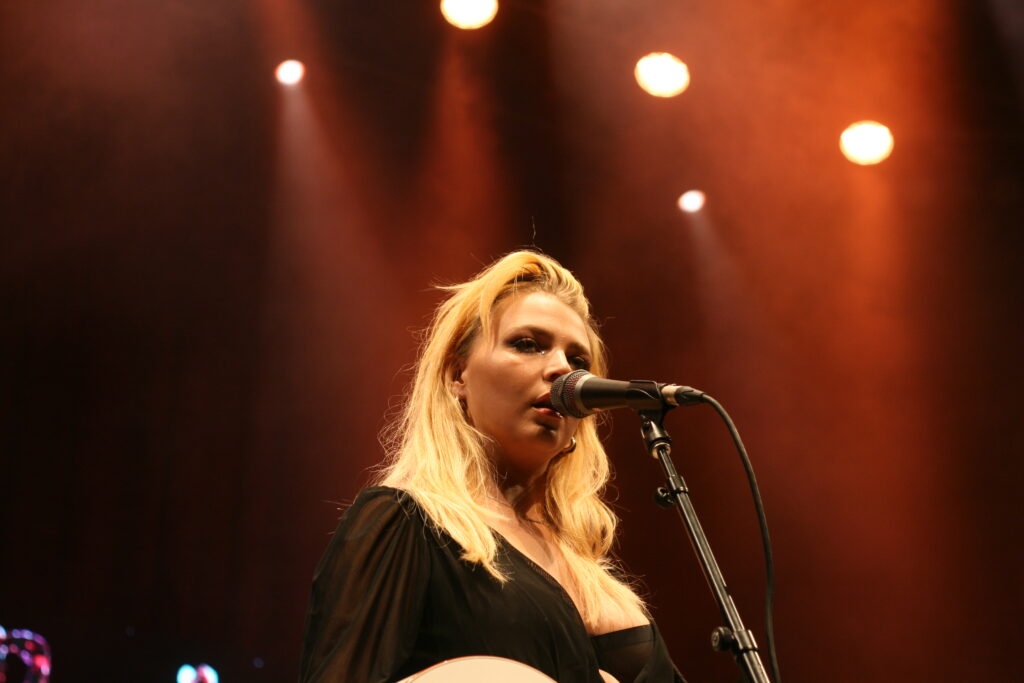 Savannah Conley took the stage first, getting the crowd riled up with a thirty-minute set that featured both upbeat, joyful songs with some sadder, slower tunes. Her song "Never Be Ourselves" was well received by the crowd, and her stage presence was felt throughout the venue. At one point during her set, she announced she would be playing an "obscure, unreleased" song, before jumping into about a forty-five second cover of Joywave's "Dangerous". This was met with cheers and laughter from the audience and created a buoyant tone for the remainder of the evening.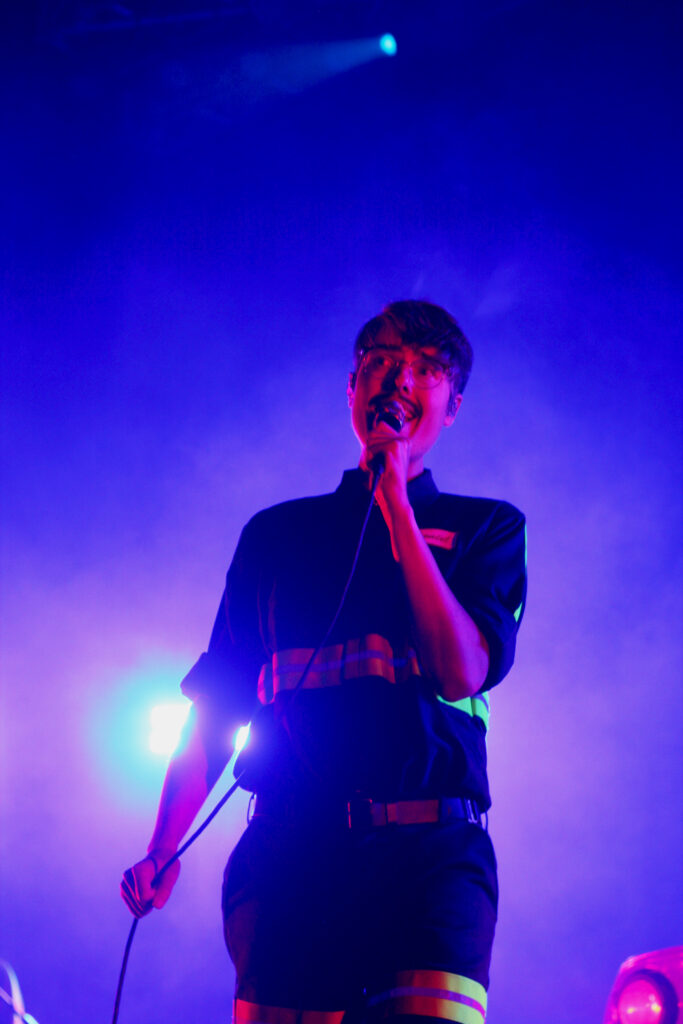 Up next was Joywave, who donned matching mechanic costumes for their set, which lasted for about an hour. Lead singer Daniel Armbruster was in high spirits as he led the band through their upbeat set. Opening with their song "Coming Apart", they performed fifteen songs in total, including a handful of songs from their recent album, Cleanse. Before jumping into "Dangerous", Armbruster gave a nod to Savannah Conley for her cover earlier in the evening. The band's performance was electrifying, with fans on both levels of the Filmore finding their groove and swaying along. One fan, Kiana, 19, revealed that she was looking forward to the band's performance, and said that she enjoyed Joywave's crowd work and interaction. They were successful with audience participation; between songs, the band frequently led the audience in call-and-response interactions.
Despite being in a smaller sized venue, the set design was impressive. Behind the artists, there were screens that had video synched to the music, which is unusual for smaller venues. Also onstage during the Joywave set was a white Corvette, which matched the mechanic theme of the band's costumes.
After Joywave, IDKHow played an equally impressive and energetic set. They opened with their hit song "Choke", which shifted the mood for a sultrier set. Lead singer Dallon Weekes, formerly of Panic! At the Disco, towered over the crowd and electrified the stage. Drummer Ryan Seaman, formerly of Falling in Reverse, teamed up with Weekes in 2017 to form I Don't Know But They Found Me, and the duo has found incredible success since. At one point during the show, Weekes pointed out a sign in the crowd asking them to play fan favorite "Debra". Another concertgoer, Anna, 22, shared that while they had hoped IDKHow would have performed their song "Absinthe", seeing the group play "Debra" made up for it. They were especially impressed with Weekes vocals as well and praised his vocal range. Weekes' voice was impressive throughout the evening, but especially so during IDKHow's cover of Belinda Carlisle's "Heaven is a Place on Earth". Near the end of the show, Savannah Conley and Daniel Armbruster returned to the stage to sing IDKHow's song "Nobody Likes the Opening Band".
The Welcome to Hellvetica tour spanned from August 25th through Sunday, as the groups wrapped up their final show in Richmond, Virginia. The trio of acts traveled all throughout the United States and Canada, playing over twenty shows in total. Co-headlining shows are increasingly growing rarer, however the Welcome to Hellvetica tour was the perfect example that two bands are better than one. Savannah Conley was an incredible opener, disproving IDKHow's "Nobody Likes the Opening Band". The unexpected collaborators exceeded expectations and livened up the crowd, delivering an exhilarating experience for everyone in attendance.
Final Grade: A