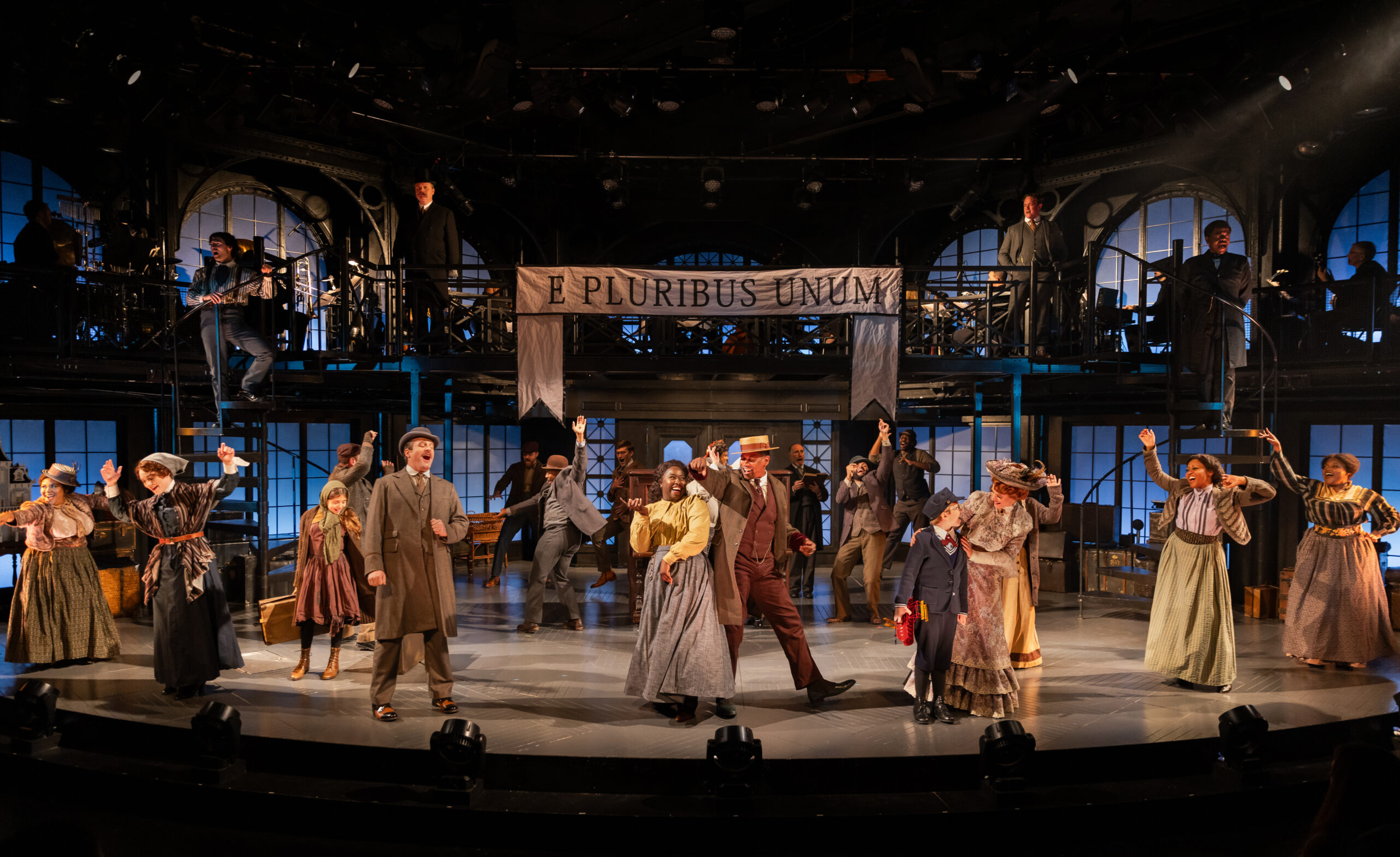 I'd already decided to see Ragtime a second time before the first song was half over, as a diverse cast took the stage to introduce the show's dizzying list of characters both historic and fictional: Turn of the twentieth century figures like Henry Ford, Harry Houdini, and Booker T. Washington appeared alongside a wealthy white family, an immigrant father and daughter newly arrived in New York, and African American residents of Harlem. Ragtime music is the syncopated undercurrent of each of these characters' narratives, but it's not until Mother (Teal Wicks) finds a shocking surprise in her garden that they find their worlds intersecting in unexpected ways.
The incomparable orchestra (led by Jon Kalbfleisch) sits above stage on which director Matthew Gardiner seems to find room to spare on a minimalist set where a cast of 33 to cavort in an intimate space without feeling at all overcrowded. There's even room for some really wonderful dancing choreographed by Ashleigh King. ("Gettin' Ready Rag" and "Atlantic City" are both standout dance numbers.) Tyler Micoleau's lighting design captures the show's building tension, particularly as multiple characters face tragedies that make them begin to question the promised American Dream. (The first act's achingly sorrowful "Till We Reach that Day" made for a contemplative intermission break.)
But though Signature appropriately gives the show's darker themes all the attention and respect they deserve; it also hits all the right notes on the more hopeful ones. The fictional piano player Coalhouse Walker Jr. (Nkrumah Gatling) sings of bright dreams and bold love in "Wheels of a Dream" and "Sarah Brown Eyes." Indeed, Gatling shines brightest when he's alongside Sarah (the brilliant Awa Sal Secka) in these duets.
Many characters in the show are searching for the best versions of themselves: It is an absolute joy to watch Mother's Younger Brother (Jake Loewenthal) find political purpose under the tutelage of one of history's fiercest activists, Emma Goldman (Dani Stoller—who has the art of slow-motion scenes down to an art). Teal Wicks' version of "Back to Before" finds Mother casting off patriarchal expectations in what is arguably the show's most satisfying anthem. And I especially enjoyed Father's (Bill English) more nuanced version of his role—leaning into his tender and nurturing side even while actively struggling with a changing culture and family that is largely leaving him behind.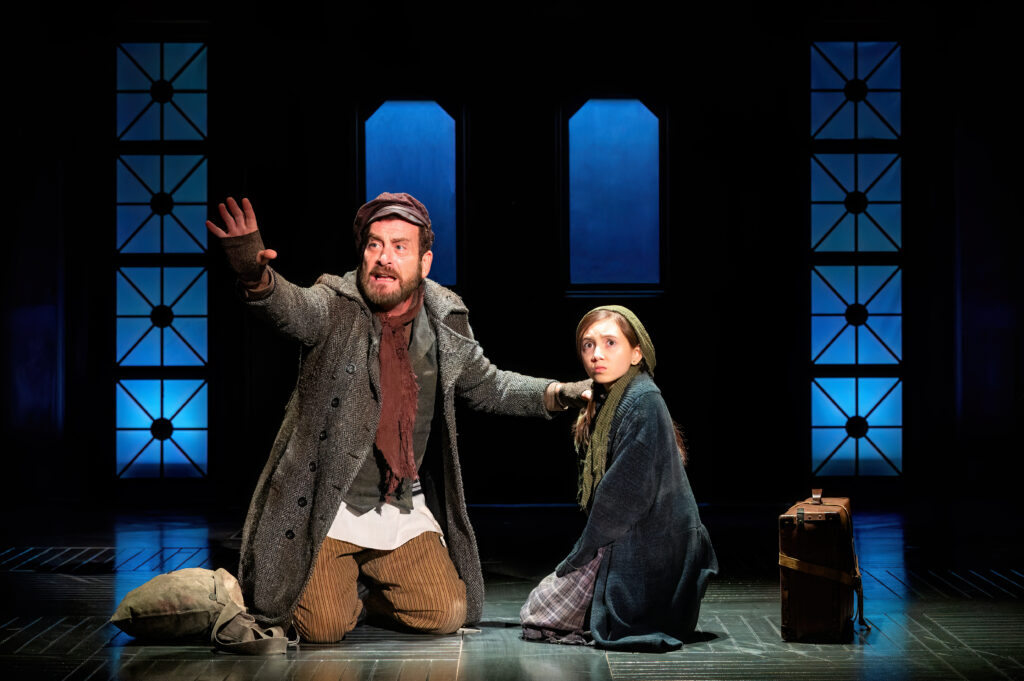 Perhaps especially poignant at this time of international crisis in the world, songs like "Nothing Like the City" and "Our Children" highlight the innocence and adaptability of children—wherever they may hail from.
There are many standout performances in this show, but I was especially captivated by two. Tateh (Bobby Smith) brings a ferocity to his portrayal of the highs and lows of one immigrant experience, taking the audience on the emotional journey of finding a better life for his little girl through scrappy creativity and palpable devotion. The Little Boy (Matthew Lamb) often provides moments of levity, and Lamb's comedic timing and professionalism shine through both on and off the stage.
This show is positively brimming with dynamic storytelling, historical figures brought to life, quests for justice, and foot-tapping "New Music" that will not be denied. It would be the "Crime of the Century" not to see this show.
Grade: A+