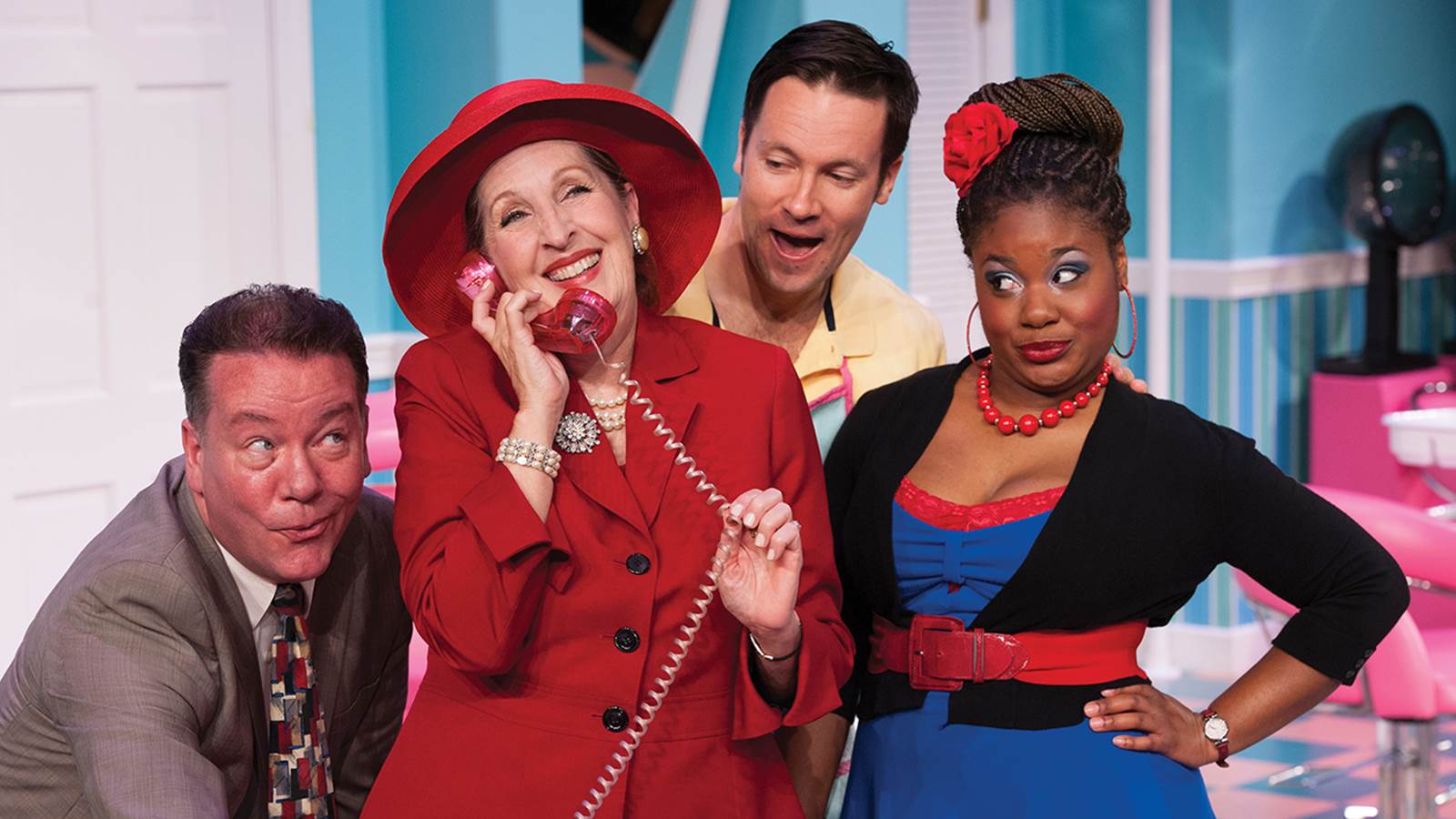 The John F. Kennedy Center for the Performing Arts' production of Shear Madness, the hysterical "whodunit" and Guinness World Record holder for longest-running play in America, resumed performances in the Theater Lab this week for its 36th year in Washington. Opening in 1987 for what was intended to be a 12-week run, the one-of-a-kind production has entertained millions at the Kennedy Center and will continue to do so this fall after more than 13,500 performances.
The zany comedy relies on an interactive audience to solve the play's mystery through suspect interrogation and clue tracking. Interwoven with spontaneous jokes and witty hints for the audience to follow, the cast delivers a uniquely eccentric performance each and every night. Directed and designed by Bruce Jordan, the cast includes Aaron Shields (Eddie Lawrence), Patrick Noonan (Nick O'Brien), Jordan Ahnquist (Tony Whitcomb), Anne Bowles (Mrs. Shubert), Jessica Bennett (Barbara DeMarco), and James Carlos Lacey (Mike Thomas). Amy Rauchwerger is the Production Stage Manager with Francie Glick as Assistant Stage Manager. Glick, Cory Cunningham, and Bob Lohrmann are the production's understudies.
Shear Madness was inducted into the Comedy Hall of Fame in 1999 and has maintained an international presence ever since with performances in Buenos Aires, Barcelona, Paris, Melbourne, Rome, and many other international cities. Shear Madness opened in Shanghai in 2022, and now eight simultaneous Shear Madness productions are currently running in China.
TICKET INFORMATION
Tickets from $59 can be purchased through the Kennedy Center website, in-person at the Kennedy Center box office, or by calling (202) 467-4600 or (800) 444-1324.