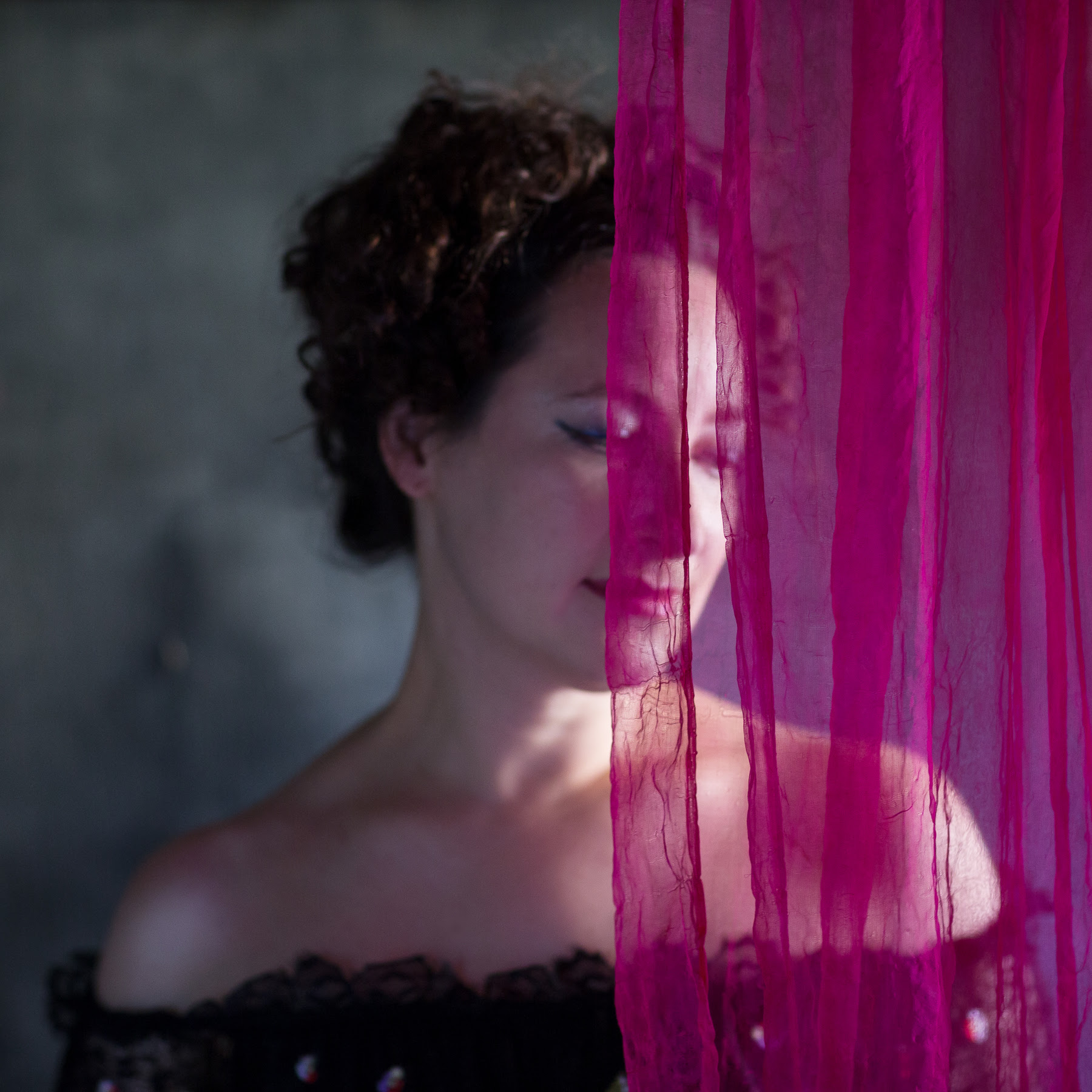 Poetica has just released an official video for "Unconditional", the latest track from their self-titled album, out now via MPress/ILS/Universal. A musical spoken-word concept album, the new 18-track collection has been described as "raw innovation…combining hushed vocals, gentle punctuation and jazzy dreamscapes" (Americana Highways). Filmed in the Hudson Valley of New York, the video – art directed by Rachael Sage and directed by award-winning filmmaker Nick Clark – premiered in Under The Radar.
With its meditative groove and inspiring message of resilience, Poetica's "Unconditional" transports with hypnotic, Bollywood-style melodic strings, gospel humming and chain gang percussion. A collaborative spoken word music project helmed by New York-based songwriter Rachael Sage and 3x Grammy® nominated cellist Dave Eggar, this cross-genre track spans from chill-out to alternative to jazz. Featuring trumpet player Russ Johnson (Elvis Costello) and ambient electric guitarist Gerry Leonard (David Bowie).
Watch the video for "Unconditional"
Sage told Under The Radar, "Conceptually, my goal was to create a meditative, beautiful but melancholic piece that would transport the viewer to the same surrealistic place we were all in while creating Poetica…What do we keep sacred or let go of in times of duress? How do we self-soothe when we are alone with our own dreams for the future, while sifting through the relics of our past, and most importantly: how do we create beauty even in times of seemingly complete darkness? These were all questions I wanted to explore creatively, making this video."
With its roots planted firmly in experimental and boundary-pushing genres, Poetica is a cinematic, stylistically expansive odyssey. Its fusion of poetry with jazz, classical and Americana musical elements calls to mind such poets/musicians as Leonard Cohen, Laurie Anderson, and Patti Smith. (Stream and order the album HERE). Also just out is Poetica Instrumentals. This mindful, richly arranged and meditative companion release to Poetica is available digitally, as well as included in the Poetica Deluxe CD package.
Beginning as a duo collaboration under lockdown between Sage and her longtime cellist Dave Eggar (Esperanza Spalding, Duncan Sheik, Corinne Bailey Rae), Poetica soon evolved into a full-blown, cinematic spoken word album, with Sage producing and engineering the project in isolation with limited gear she happened to have with her while on tour while sending files back and forth to bandmates and guest musicians from every genre; the project was mixed by Grammy® winner Andy Zulla (The Sweet Remains, Stephen Kellogg). From over 200 poems written both during and prior to lockdown, Eggar – whose parents are both poetry professors – volunteered to help Sage select the 18 spoken-word pieces that eventually comprised the album.
Tour Dates: (* appearing with Howard Jones)
12/2/21 – New York, NY – Think Gallery (Bleecker Street) – Rachael Sage Art Opening
12/8/21 – New York, NY – International Human Rights Art Festival
1/6/22 – Beacon, NY – The Dogwood (Winter Residency)
2/10/22 – Beacon, NY – The Dogwood (Winter Residency)
2/11/22 – Ithaca, NY – Hangar Theatre*
2/12/22 – Saratoga, NY – Universal Preservation Hall*
2/14/22 – Boston, MA – City Winery*
2/15/22 – Norwalk, CT – Wall Street Theater*
2/17/22 – Pawling, NY – Daryl's House*
2/18/22 – Huntington, NY – The Paramount*
2/19/22 – New York, NY – Sony Hall*
2/20/22 – Sellersville, PA – Sellersville Theater*
2/21/22 – Alexandria, VA – The Birchmere*
3/1/22 – New York, NY – Joe's Pub