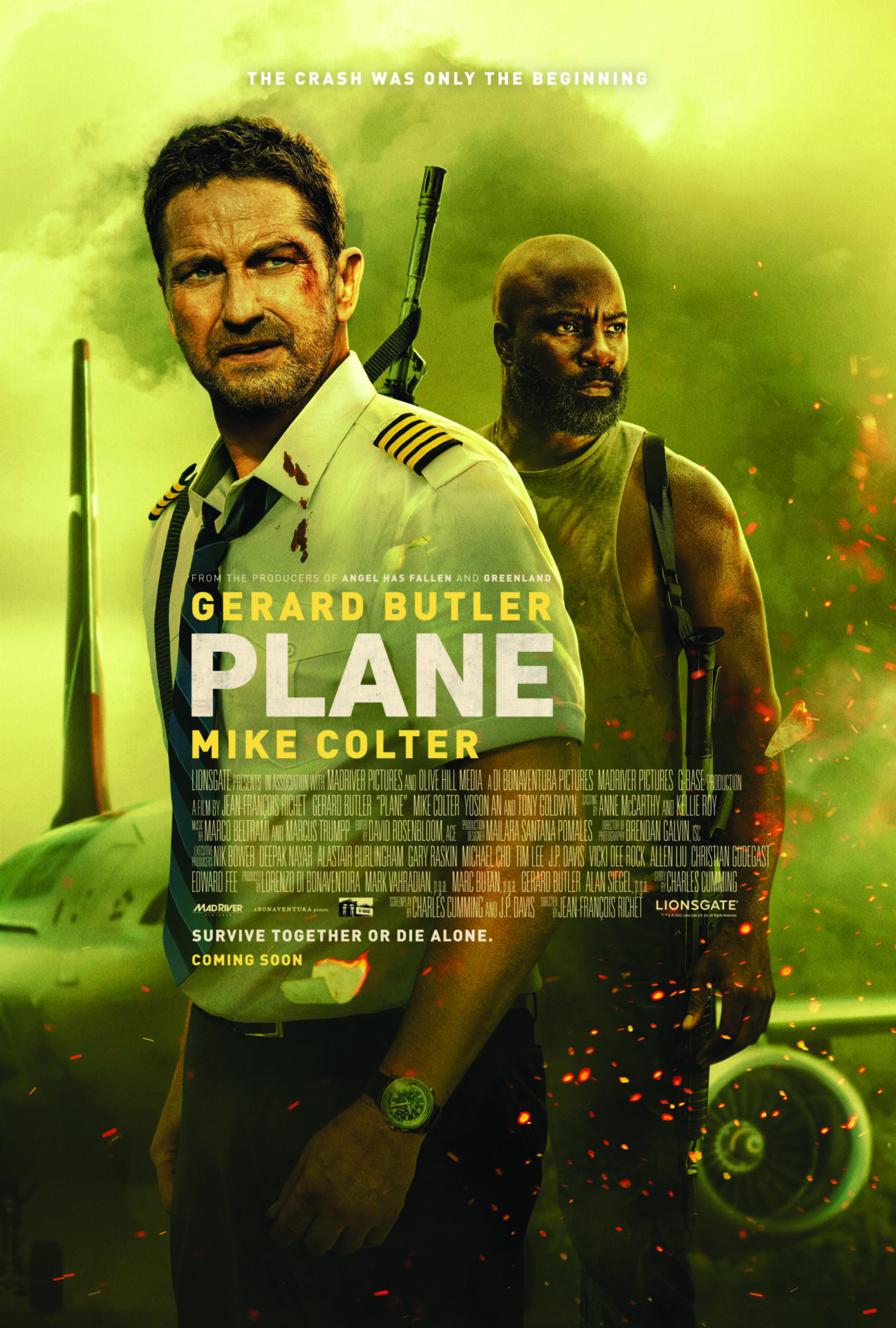 Friends and Followers of TRR, welcome to the year 2023. As we start this new year, we are launching the first of two giveaways! TRR is giving FIFTEEN (15) pairs of tickets for the new movie "Plane" starring Gerard Butler and Mike Colter, flying into theatres Friday, January 13th!
The special screening will be heard Tuesday, January 10th!
For this contest: Name your favorite Mike Colter or Gerard Butler film to enter the contest!
Send your answers to this question to [email protected] (SUBJECT: PLANE 23) by Sunday, January 8, 2023 @ 5:00pm EST
For an Additional Entry, LIKE US our Facebook, Instagram or Twitter & Comment "Lightyear"
RELEASE DATE: January 13th, 2023
GENRE: Action, Thriller
RATING: Rated R for violence and language
SYNOPSIS: In the white-knuckle action movie PLANE, pilot Brodie Torrance (Gerard Butler) saves his passengers from a lightning strike by making a risky landing on a war-torn island – only to find that surviving the landing was just the beginning. When most of the passengers are taken hostage by dangerous rebels, the only person Torrance can count on for help is Louis Gaspare (Mike Colter), an accused murderer who was being transported by the FBI. In order to rescue the passengers, Torrance will need Gaspare's help, and will learn there's more to Gaspare than meets the eye.
Cast: Gerard Butler, Mike Colter, Yoson An, Daniella Pineda, Paul Ben-Victor, Remi Adeleke, Joey Slotnick, Evan Dane Taylor, Claro de los Reyes, and Tony Goldwyn
Directed by: Jean-François Richet
Written by: Charles Cumming and J.P. Davis
Story by: Charles Cumming
Produced by: Lorenzo di Bonaventura, Mark Vahradian, p.g.a., Marc Butan, p.g.a., Gerard Butler, Alan Siegel, p.g.a.
Official Trailer: https://www.youtube.com/watch?v=M25zXBIUVr0
Official Site: https://www.plane.movie/
Publicity Materials: https://www.lionsgatepublicity.com/theatrical/plane
RULES:
Each household in the DMV (District of Columbia, Maryland and Virginia) is only eligible to win one of FIFTEEN pair of tickets for the new Lionsgate film PLANE for January 10, 2023. Winners will be selected at random. Only one entrant per email address per giveaway. If you have won the same prize on another outlet, you are not be eligible to participate in the giveaway. Entries must be received by Sunday, JANUARY 8, 2023 @ 5:00pm EST. Any entry after the time stated, will not be qualified. Winner is subject to eligibility verification.