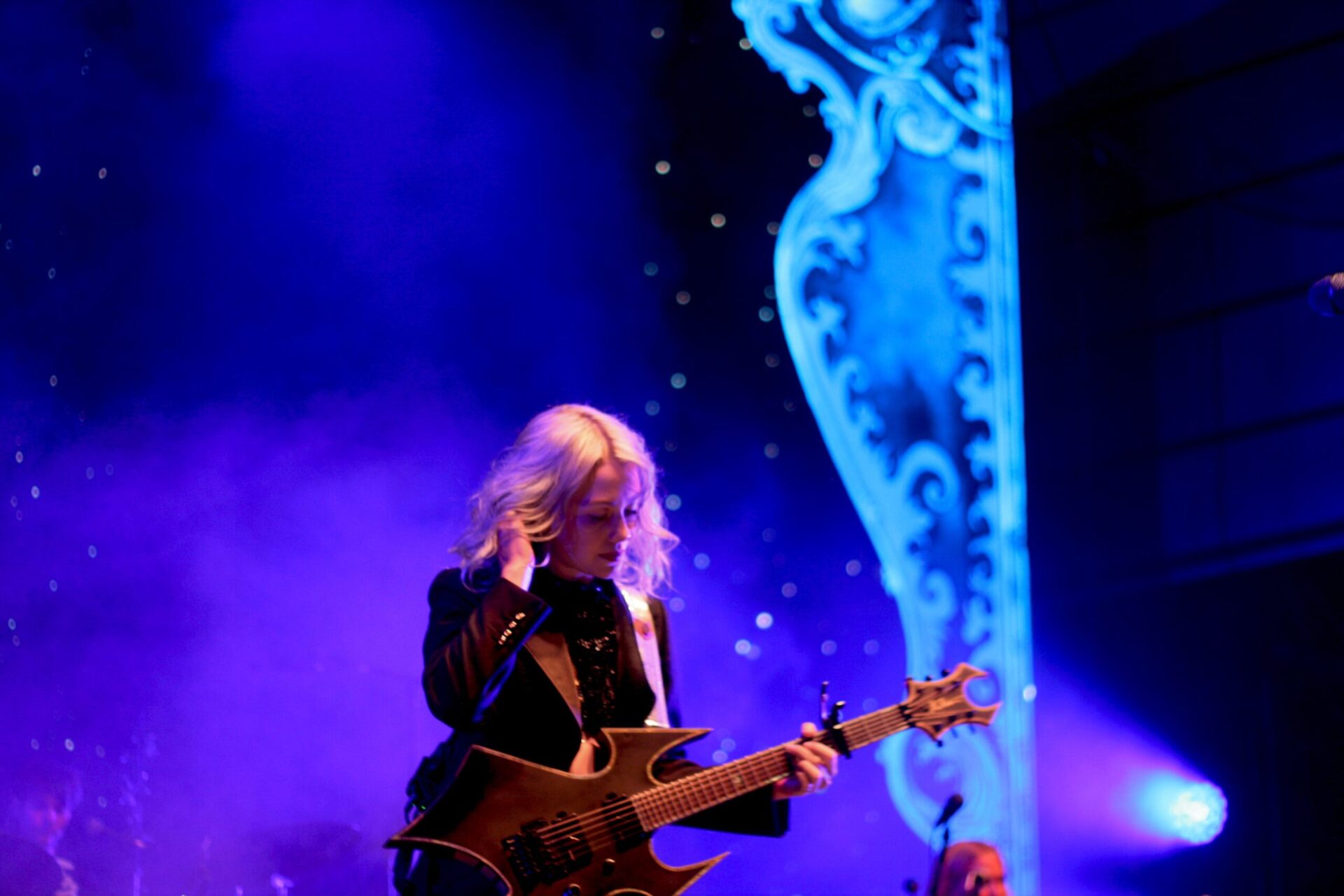 Phoebe Bridgers graced the district with the first of her two sold out shows at The Anthem this weekend. The California native, known for songs including Motion Sickness and Kyoto delivered an emotion-filled set while during her stellar performance.

Bridgers has had a busy couple of years, with the release of her sophomore album Punisher in 2020, which received 4 Grammy nominations. Following the release of Punisher, she continued with an appearance on Saturday Night Live, a subsequent festival run, and a recent collab with Taylor Swift on the song Nothing New for Swift's record-breaking album Red (Taylor's Version). The Reunion Tour, which was rescheduled from 2021, is the singer's second headlining tour, and her biggest tour to date. Phoebe Bridgers will play over ninety shows across North America and Europe through the end of August.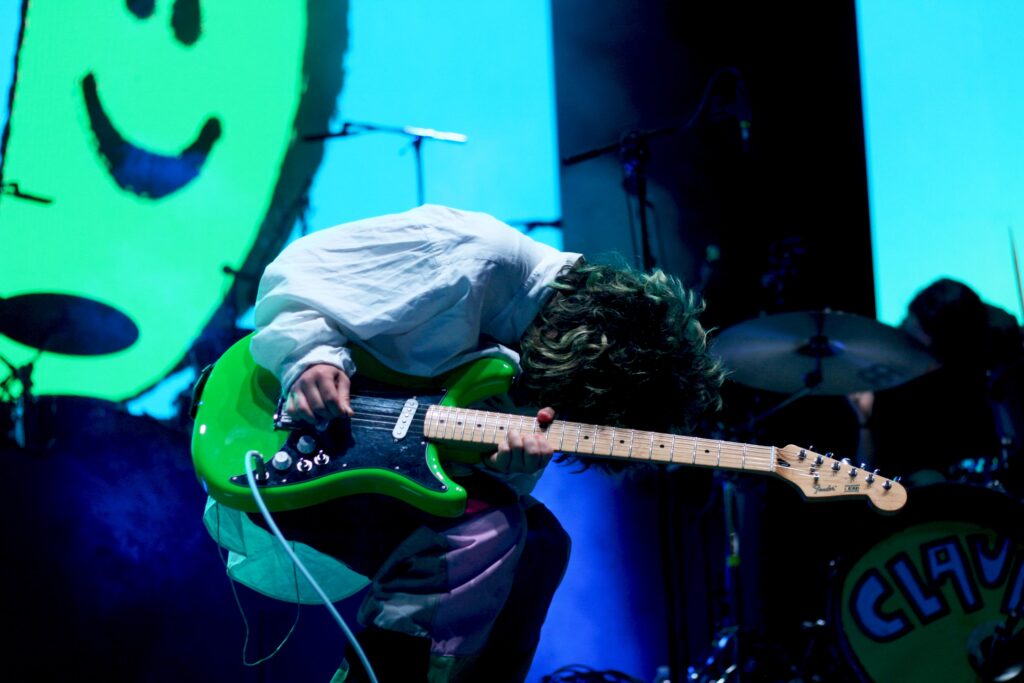 Opening for Phoebe Bridgers is Claud, a 23-year-old singer-songwriter from Chicago. Their set mirrored the emotions of Bridgers and lasted about an hour. Some standout songs from their set included Wish You Were Gay and Soft Spot. Claud stood out with an electric green guitar and an infectious smile. Claud, who became the first artist to sign onto Phoebe Bridgers' record label Saddest Factory Records, released their debut album Super Monster in February of last year.

Fans eagerly awaited the show, with some lining up as early as 5:00a.m. to try and get the best view of the 27-year-old star. One fan named Catherine, 17, revealed she arrived at the venue hours before doors opened to secure a good spot at the barricade. This was her second time seeing Phoebe Bridgers and she said she was most excited to see Bridgers perform ICU. Several fans brought homemade gifts for the singer, who graciously accepted items including a fan-made t-shirt, as well as personalized cowboy hats for Bridgers and her band.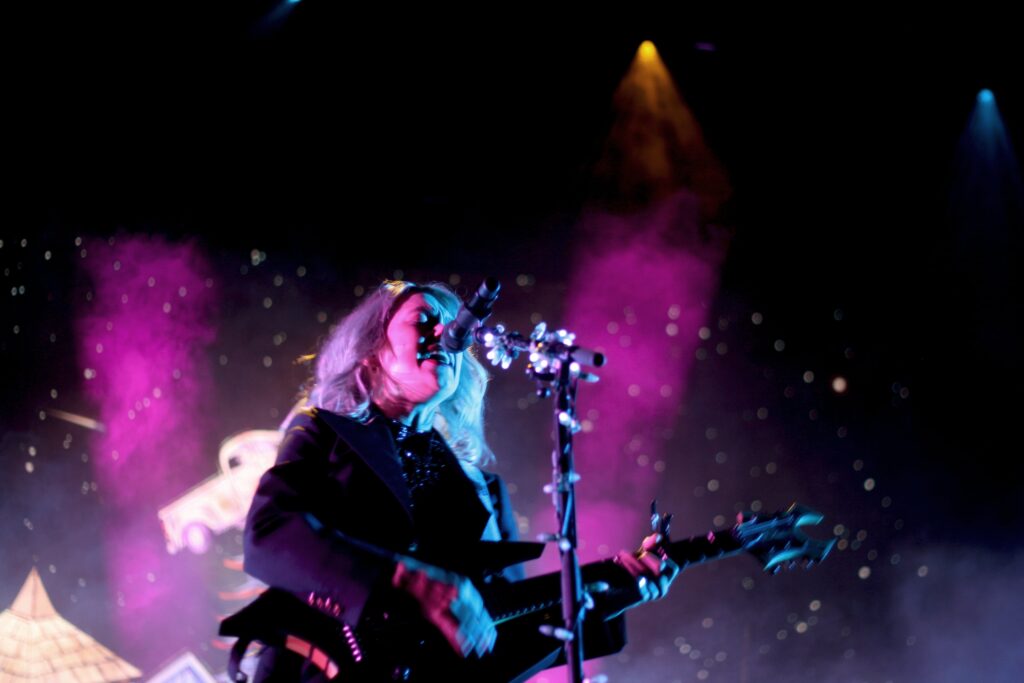 Phoebe Bridgers took to the stage shortly after 9pm, opening with Motion Sickness. Joining her on stage were her incredibly talented band members, who donned skeleton costumes with Bridgers. Phoebe performed with a stellar stage presence, frequently pausing to interact with fans and even taking a song request for the encore. She explained the meaning behind many of her songs and shared where she was at each stage of her life when she wrote them. Despite the large size of the venue, and the thousands of fans it contained, she managed to preserve the intimacy of each song. Each song tells a story, and many of them express feelings of loneliness and the fear of growing up. It was evident through the facial expressions and occasional tears that much of the crowd was relating to the messages she sang as they soaked up the experience. Her music spoke to each and every individual in attendance.

Final grade: A+