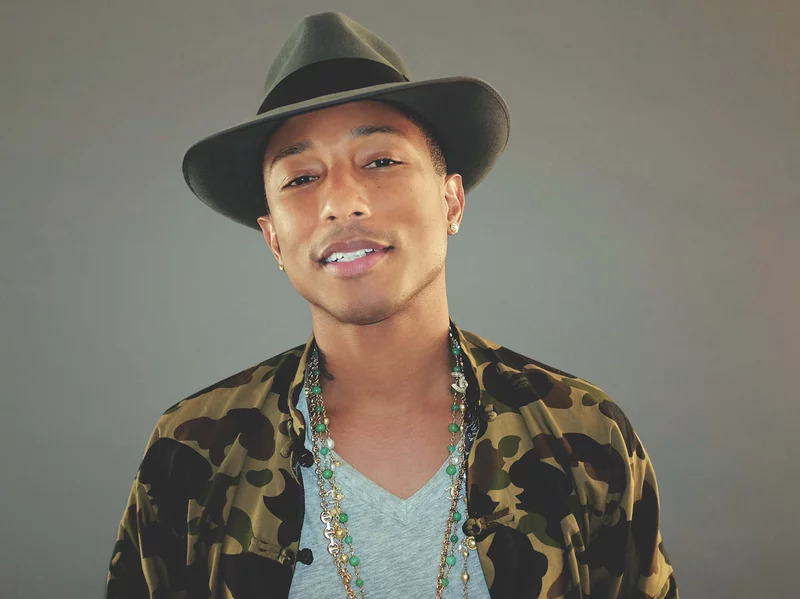 On April 26, the Recording Academy® will host its annual GRAMMYs on the Hill® Awards, Washington's premier annual celebration of music and advocacy, bringing together congressional leaders and music makers to recognize those who have led the fight for creators' rights. Sponsored by City National Bank and benefitting the GRAMMY Museum®, this year's awards will honor 13-time GRAMMY® winner Pharrell Williams, U.S. Senate Majority Leader Chuck Schumer (D-NY), and Senator Bill Cassidy, M.D. (R-LA) for their contributions to support music creators. Special guests and attendees will be announced in the coming weeks.

"GRAMMYs on the Hill is a celebration like no other, spotlighting music's unifying power as we bring together our nation's leaders with some of the most renowned artists in the world," said Harvey Mason jr., CEO of the Recording Academy. "It's a privilege to honor Pharrell alongside Senate Majority Leader Schumer and Senator Cassidy, all of whom have fought tirelessly for pro-music policy that protects the creatives that make up our community."

"I'm very grateful to be honored at this year's GRAMMYs on the Hill among some incredible other honorees who have done tremendous advocacy work for others," said Williams. "It's important that we show up for each other and support one another to ensure that we can keep creating."

"It's an honor to be recognized at this year's GRAMMYs on the Hill for Congress's work to support the recording and performance industry during the worst of the COVID-19 pandemic," said U.S. Senate Majority Leader Schumer. "I was proud to lead the fight in Congress alongside musicians, venue owners, operators, and employees to pass the Save Our Stages Act bringing critical relief to thousands of workers in the music industry."

"Music carried the spirits of the students at the Afghanistan National Institute of Music through to freedom. No matter where you are in the world—Kabul or New Orleans—music communicates resilience, passion and culture," said Dr. Cassidy.

Williams has demonstrated an unparalleled commitment to protecting creators' rights and to philanthropy. From his vision in founding organizations such as Black Ambition and YELLOW, to his work and passion for social justice working with former Virginia Governor Northam to make Juneteenth a paid state holiday, he has proved himself a trailblazer not just in music but in service, and a champion for the music community. Throughout his illustrious career, he has been honored with 13 GRAMMY Awards®, including 2004, 2014 and 2019 Producer Of The Year, and ASCAP's Golden Note Award in 2012. He has received two Academy Award nominations for his original song "Happy" (Despicable Me 2) and for Best Picture-nominated Hidden Figures (2016) as co-producer. Williams also received a Golden Globe nomination for co-scoring the film. In 2019, he received an Emmy nomination for his original song "Letter to My Godfather," for Netflix's The Black Godfather about legendary music executive Clarence Avant. In 2020, he was inducted into the Songwriters Hall of Fame for his work as The Neptunes. On April 28, Williams' multi-day music festival SOMETHING IN THE WATER returns to his hometown of Virginia Beach and will continue its mission spotlighting the community.

Schumer and Cassidy are the congressional honorees being recognized for their stalwart support of creators. Together, they have championed key policies in support of music people, including co-sponsoring the Save Our Stages Act, which was included in the bipartisan COVID relief package passed in December 2020. As Senate Majority Leader, Schumer ensured essential pandemic relief was available to assist gig workers and small music businesses. Schumer also sponsored the resolution designating Aug. 11, 2021 as "Hip Hop Celebration Day" and the month of November 2021 as "Hip Hop History Month," while Cassidy served as an original co-sponsor of the measure, which passed unanimously in the Senate. In 2018, Schumer and Cassidy were both co-sponsors of the historic Music Modernization Act. Cassidy, along with Schumer, was also critical in efforts to help 272 young musicians, faculty and staff from the Afghanistan National Institute of Music escape Taliban-controlled Afghanistan and safely reach Qatar in 2021. Today, many of the institute's activities have been re-established in Portugal, such as the Zohra Orchestra, Afghanistan's first all-female orchestra.

The awards dinner and presentation will take place at the Hamilton Live in Washington, D.C., featuring live performances and special guests. The following day, April 27, the Recording Academy will host the annual GRAMMYs on the Hill® Advocacy Day, which brings current and past GRAMMY winners and nominees, along with other esteemed industry leaders, to meet with lawmakers to discuss issues facing today's music creators. The day is recognized as Capitol Hill's largest and most prestigious legislative event for music. This year, music creators will meet with Members of Congress to advance several key issues that the Academy and its members continue to advocate for, including:

The HITS Act, which would allow an artist or songwriter to fully expense the cost of new studio recordings on their taxes, up to $150,000.
The Restoring Artistic Protection Act, which would limit the use of lyrics and creative expression as evidence in court — a common practice that disproportionately affects the rap community.
Reform of the live event ticketing marketplace to better protect artists and fans.
The American Music Fairness Act, which establishes a performance right for artists on AM/FM radio.

Over the past 21 years, GRAMMYs on the Hill has hosted award-winning artists and applauded congressional leaders alike, including four-time GRAMMY winner Yolanda Adams, then-Vice President Joe Biden, two-time GRAMMY winner Garth Brooks, former United States Secretary of State and Sen. Hillary Rodham Clinton (D-NY), four-time GRAMMY winner Missy Elliott, former Sen. Orrin Hatch (R-UT), 28-time GRAMMY winner Quincy Jones, seven-time GRAMMY winner John Mayer, current Speaker of the United States House of Representatives Kevin McCarthy (R-CA), former Speaker of the House Nancy Pelosi (D-CA), and more. The annual advocacy event has also led to several major legislative wins for the music industry, most notably the Music Modernization Act.