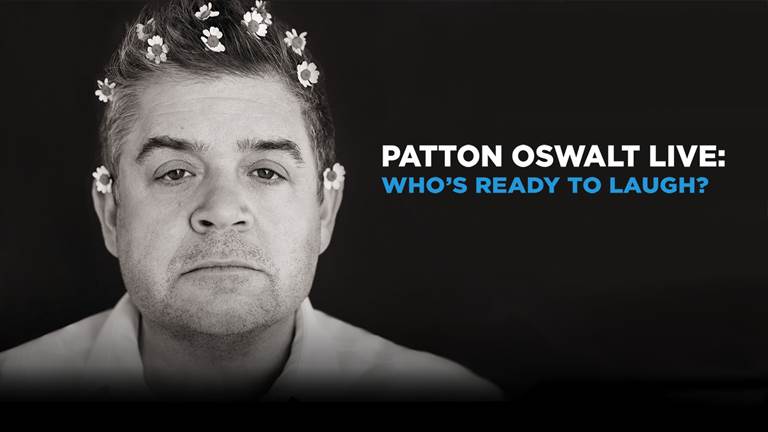 "Who's Ready to Laugh?" was the question answered by hundreds of people on Friday September 17th. For the first time in over a year I walked through the doors of the Kennedy Center to see a standup show headlined by Patton Oswalt. The fact that everyone was wearing masks and that there was a quick security check to verify vaccination status did not hinder the experience at all. I made my way to my seat and prepared myself for a night of comedy, laughter, and community.
It is said that laughter can heal the soul. Covid-19 has become a talking point that has taken over the news, among family, and out in public. Rarely do these discussions bring a sense of laughter and joy to those involved. On September 17th I found myself and hundreds of people around me laughing about the last year in a way that I don't think I could have imagined. Orlando Leyba, Paris Sashay and Patton Oswald stood on a stage by themselves, and masterfully worked the room with their new standup material derived during their Covid-19 experiences. Their sets flowed from the crazy ideas conceived during quarantine, the experiences venturing out into a world full of pandemic protocols, and the crazy relationship situations of the last year.  
It was a balm to the soul that I was not sure I was ready for yet but made me 100% thankful for the experience. Thank you Patton Oswalt and the Kennedy Center for following Covid-19 safety guidance and providing the opportunity for an event where I could gain a sense of "normalcy" for the evening. 
If you are ready to laugh again, check out the upcoming dates and locations for Patton Oswalt's tour at https://pattonoswalt.com/ and find out if a show is coming to your area!
FINAL GRADE: A