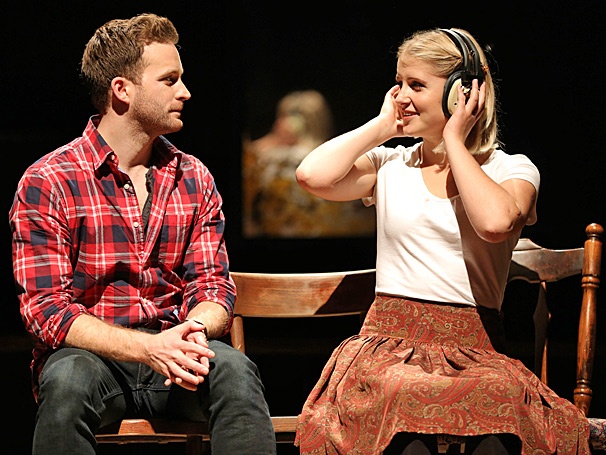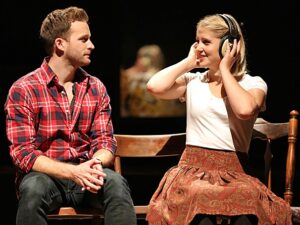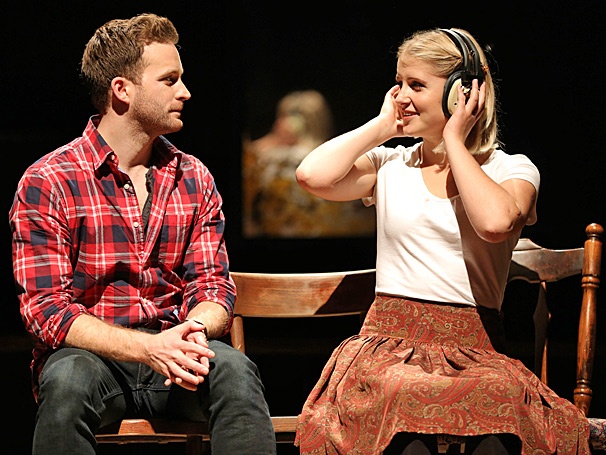 ONCE plays at The Hippodrome in Baltimore from September 9 -14. If you want to see an original, poignant musical that is not like all of the others, go see this cast perform this show.
If you are not familiar with this hit from Broadway, I will only enlighten you a little, so as not to give it all away. Set in Ireland, Guy meets Girl (quite literally, as these are the characters names) and Girl pushes (in a sweet way) Guy to pursue his amazing talent of singing/songwriting and go after his old flame in America. All the while the two build a friendship and grow to love each other with their undeniable chemistry sewing them together. However, there are complications and their love may have to remain just a mutual respect.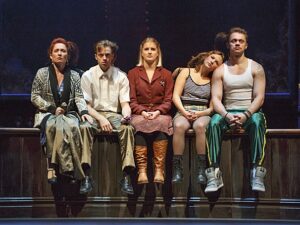 The show is solid – the songs have depth, the set is simplistic perfection, the movement is insightful, and the cast…. well, the cast is the true heartbeat of this show. When you are seeing a national tour, you want to know if this is the cast that you should go to see…well, it is!
Stuart Ward and Dani de Waal head up this very talented cast as Guy and Girl and the small ensemble is well cast. Not only do they act, they play a multitude of instruments. Ward's voice is a cross between a Cat Stevens type of haunt and a Sebastian Bach scream. He is so controlled vocally and plays the role as bashfully charming exquisitely. de Waal's timing is impeccable and really kills on the quick answers and wit of the role. Her voice is also haunting, but what really captured me is her ear for the accent. Dani's character is Czech and several of the cast members portray her family, and the dialect is dead on. The entire cast is divine.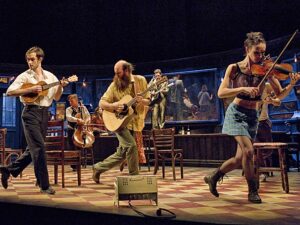 Evan Harrington as Billy is a total standout. His comedic timing is great and he delivers some of the best lines of the show. Benjamin Magnuson is another who deserves mention. At one point in the show, he plays the Bank Manager and does a fantastic job against Ward and de Waal. Claire Wellin as Reza caught my attention the entire show. Donna Garner as Baruska is one of those people who they had to search out in order to play the part. She plays the accordion and does a killer Czech accent also. The harmonies of the entire cast are lovely, especially during an a cappella reprise of "Gold" which is a tribute to the talents of cast member and Music Captain John Steven Gardner.
For a show that is so simple in story, set, and costumes, it is completely complex in detail. The cast changes scenes seamlessly and weave themselves in and out effortless. The Czech subtitles for Girl's family are so ingenious; you have to see the show, just so you can agree with me!
This is a truly fabulous cast and a very sweet show, with funny moments and heartbreak. The music is a reason to see this show on its own. So run, run, run to the Hippodrome before the tour rolls on. And stop at the Hip Cafe and grab a bite before!
For more info. on the show and where the tour is headed, go to www.oncemusical.com
For more info. on the upcoming season at the Hippodrome, go to www.france-merrickpac.com
For info. on all national tours, go to www.broadwayacrossamerica.com