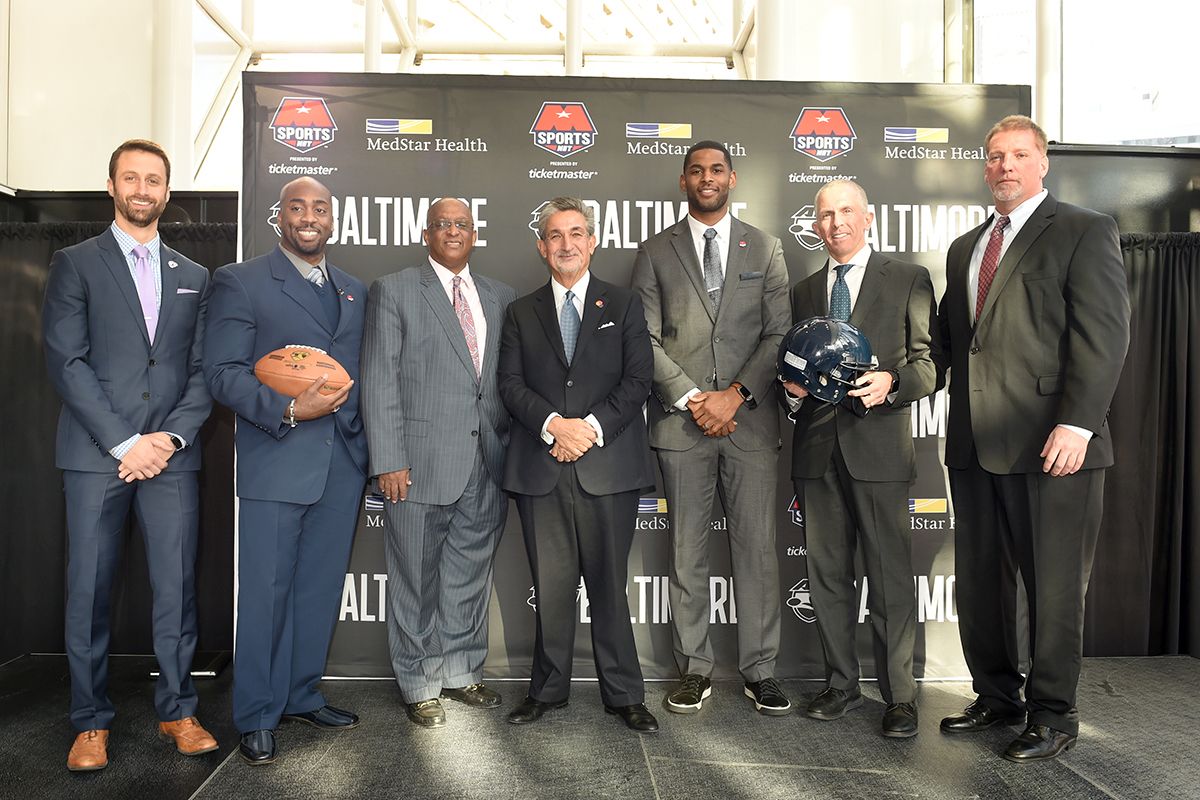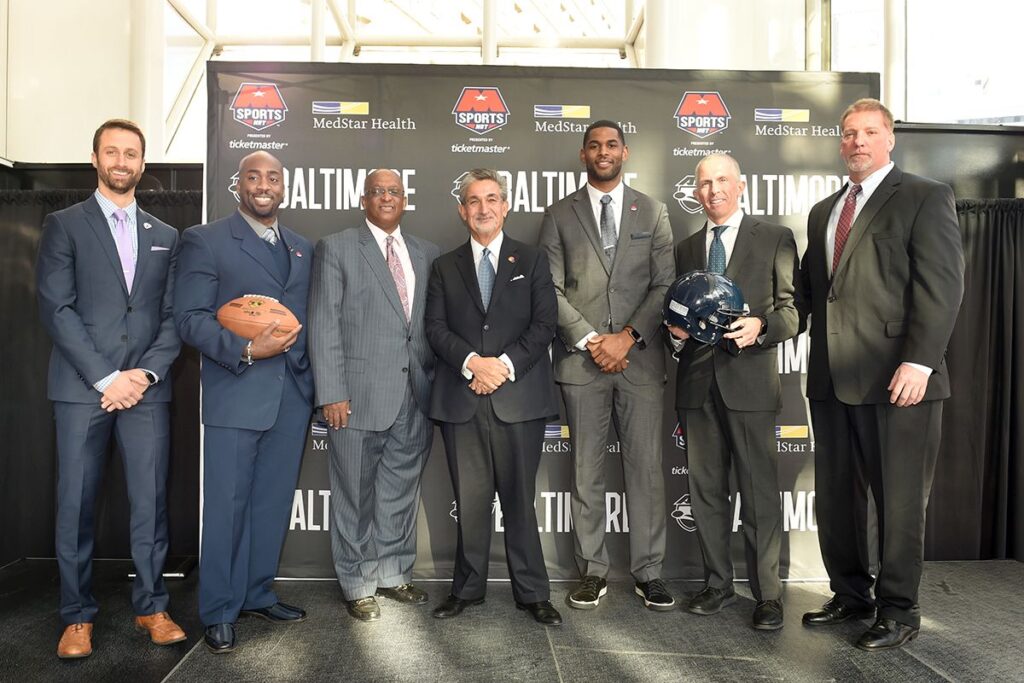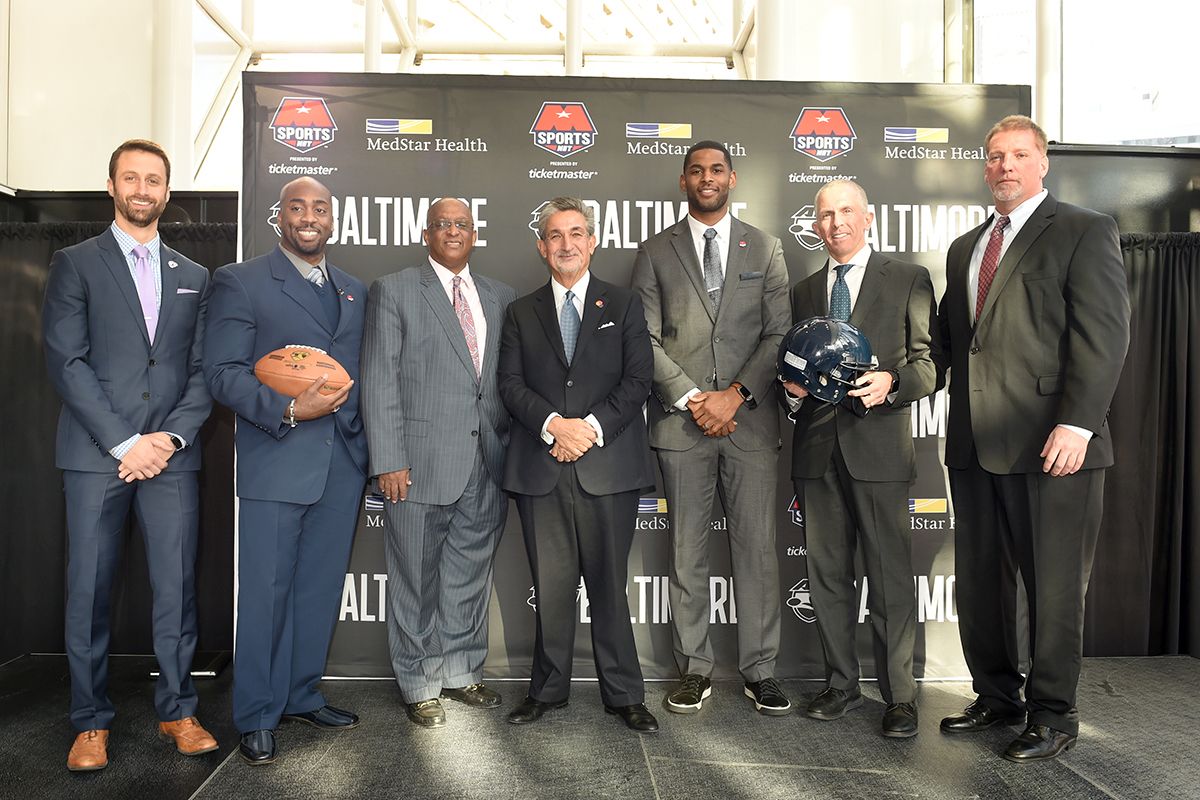 Monumental Sports & Entertainment founder and majority owner Ted Leonsis introduced Arena Football League Hall of Famer Omarr Smith as the head coach of the AFL's Baltimore team on Wednesday, Dec. 14. The team will play at Royal Farms Arena starting in the spring of 2017, and the inaugural season will be presented by MedStar Health, the team's Official Medical Partner.
Smith was the head coach of the LA KISS during the 2016 season where his team earned a home playoff appearance while ending the regular season ranked second in the National Conference.
"Omarr is a proven winner in the AFL," said Leonsis. "He has seven ArenaBowl Championships under his belt as a player and coach and commands tremendous respect from AFL players and coaches. We are pleased to have a coach of his caliber lead our team."
Prior to leading the LA KISS, Smith served as the assistant head coach for the San Jose SaberCats for two seasons and helped lead the team to an ArenaBowl Championship in 2015. He was also a member of the Arizona Rattlers as defensive coordinator for four seasons and was named the AFL's Assistant Coach of the Year in 2013. In 2012 and 2013, the Rattlers won consecutive ArenaBowl Championships with a defense ranked second in points allowed per game every season Smith led the defensive unit.
"Omarr's vast knowledge of the AFL combined with his strong leadership skills gives him the perfect combination as a head coach for our Baltimore Arena Football League team," said Roger Mody, Monumental Sports & Entertainment co-owner and managing partner of the Baltimore team.  "I am excited to have Omarr join our team as we look to assemble a competitive team for Baltimore fans."
Smith is one of the most successful players and coaches in AFL history, earning a combined seven AFL championships. During his nine-year playing career, he won four ArenaBowl titles (2002,2003, 2004, 2007), and ended his career with 35 interceptions, 88 pass break-ups and eight defensive touchdowns. As an assistant coach, he won three ArenaBowl titles, one with San Jose and two with Arizona.
"I am extremely honored and humbled to become the head coach of the Baltimore AFL team," said Smith. "I am overjoyed to be a part of an extraordinary organization in Monumental Sports & Entertainment and look forward to leading a team that makes the city of Baltimore proud. There are tremendous sports fans in Baltimore, and I believe they will embrace the fun, exciting style of football that is the hallmark of the AFL."
The Torrance, Calif., native graduated from San Jose State University and is ranked second on the school's list in career interceptions (13).
Full season-ticket memberships are currently on sale for the inaugural season. Fans can secure their season tickets for the Baltimore arena football team with a $50 deposit per seat by calling 667-930-0200 or e-mail [email protected].