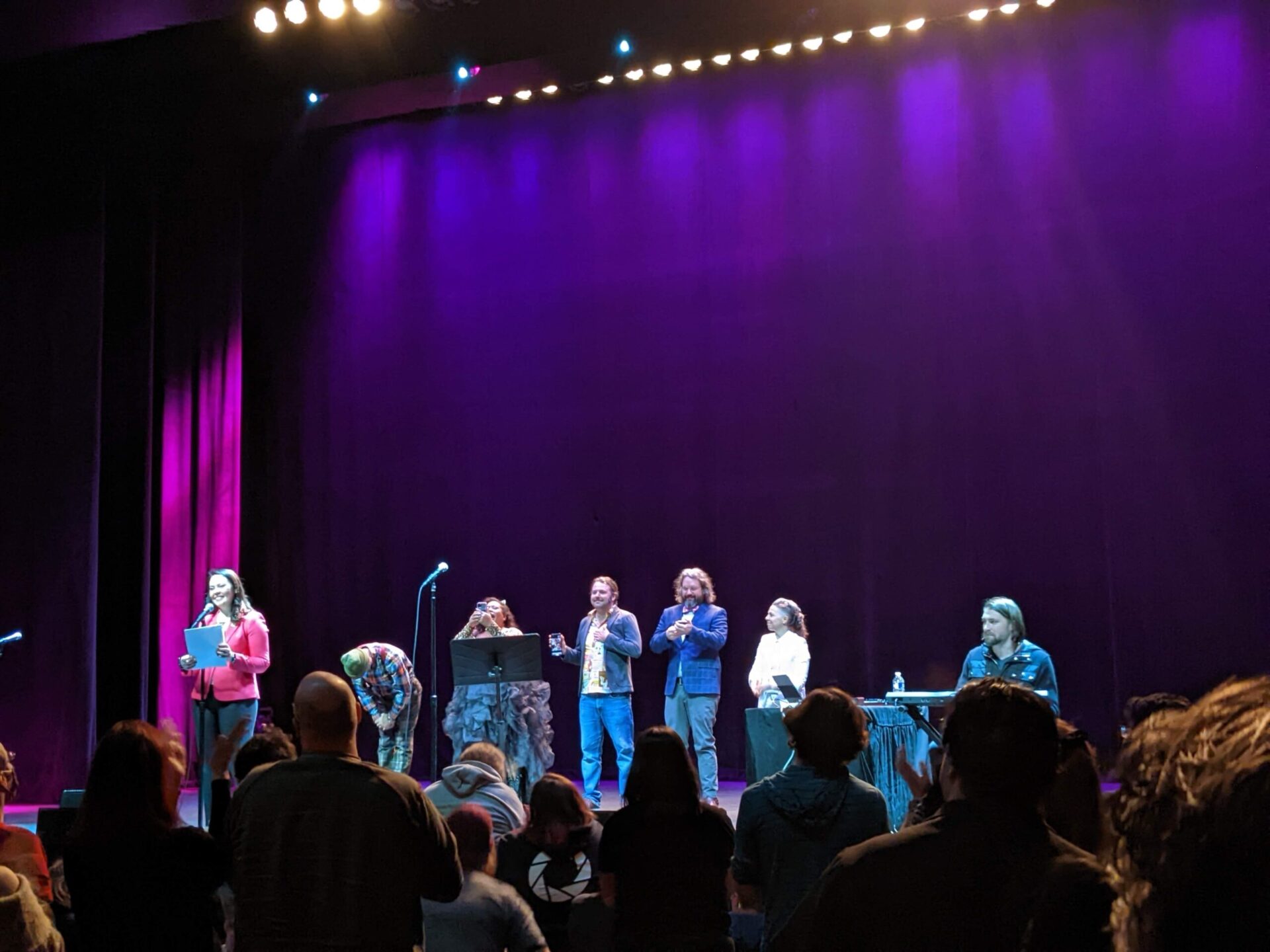 For the first time in over two years the Welcome to Night Vale crew is back on the road starting with Washington, DC. The Lincoln Theater was packed with excited fans looking for some comedy, music, a quest for quirky merchandise, and a sense of community. This live show of a fictionalized sci-fi podcast was bringing together people of all ages and all types of backgrounds. For years the cast has kept the community entertained with wacky science, conspiracy theories, and loveable characters. The live show has something for everyone whether people are familiar with every one of the 200+ podcast episodes, are a casual listener, or have no idea what they were getting into.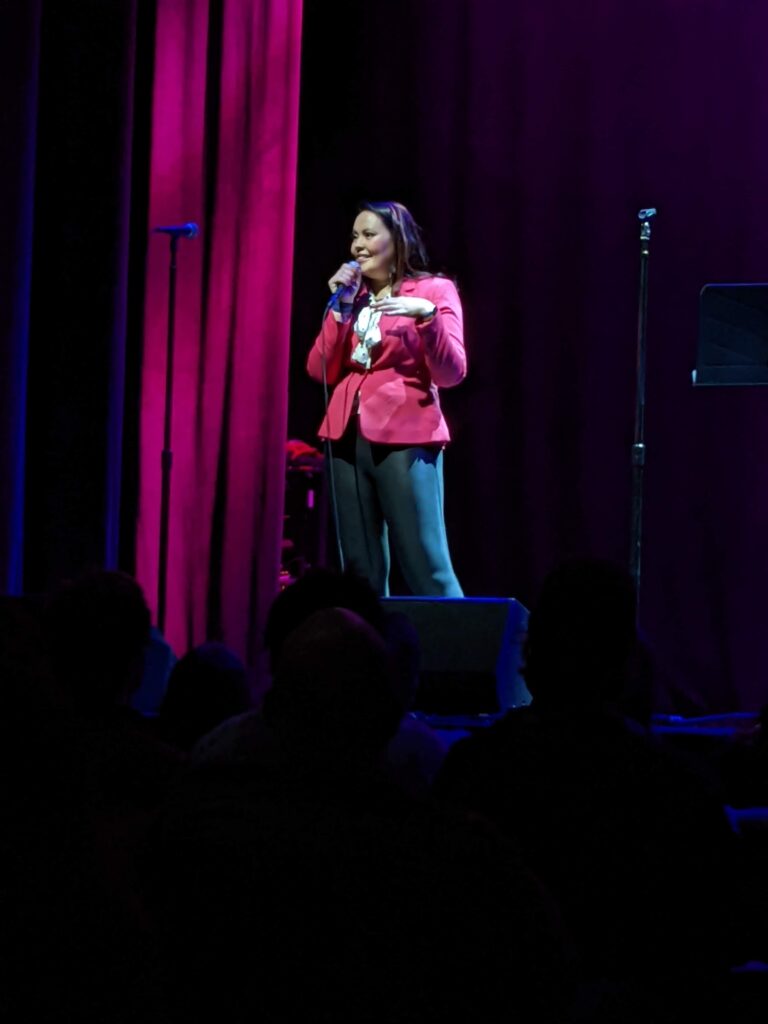 Kate Jones took a break from her character Michelle Nguyen to welcome everyone to the theater by giving sage comedic advice as to what to do in case of an emergency and a short stand-up. By the end of her codey act we were all shouting "Yes Kate" and hanging onto her every word.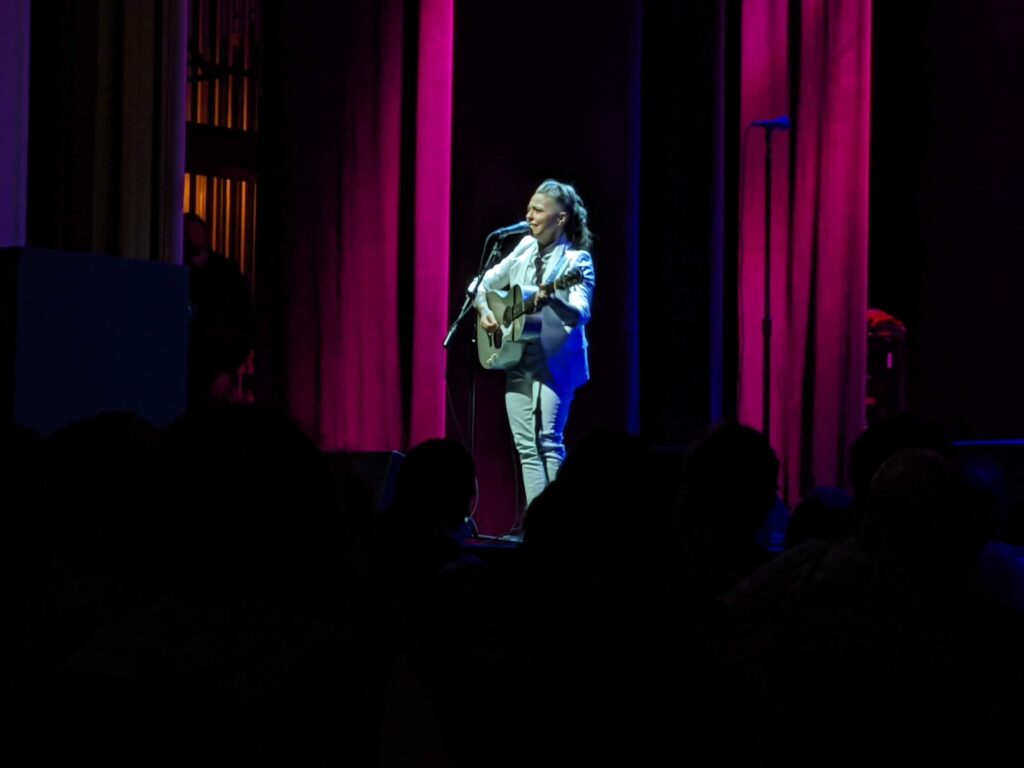 Erin McKeown then took the stage with her guitar to sing songs from her album "Kiss Off Kiss" and spoken poetry. The simple, instrumental versions paired with her voice left a lasting impression, having the crowd roaring with laughter at times and tugging at the heartstrings.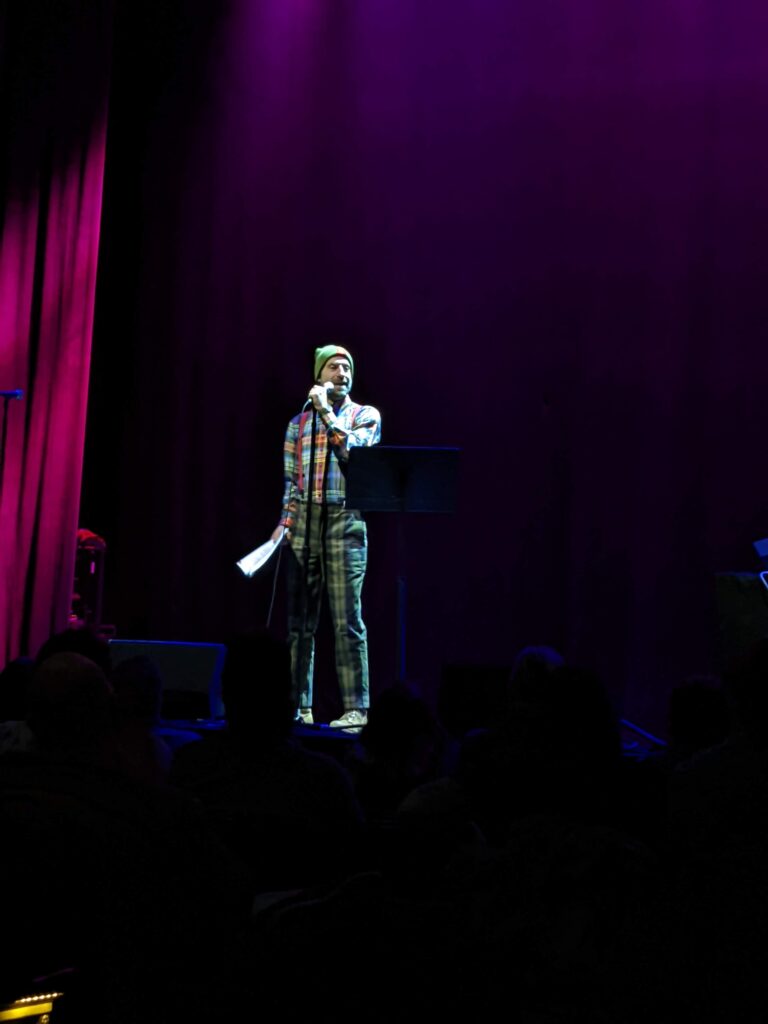 A warm welcome erupted from the audience as Cecil Baldwin took to the stage, introducing himself as Cecil Gershwin Palmer – the host, main character, and narrator of Welcome to Nightvale. He truly embodies the voice and spirit of a radio host providing community updates for a small desert town where strange things always happen. Starting off with the small town news, the weather and then running through small town PSAs struck a chord with the audience and set the stage for the rest of the show. Breaking down the horoscope updates for each group in the audience led to some very pointed advice that had people laughing in hilarity through all twelve signs, even one where the script pages appeared to be "missing". Cecil's pacing and comedic pauses were well prepared and well enacted for the greatest effect.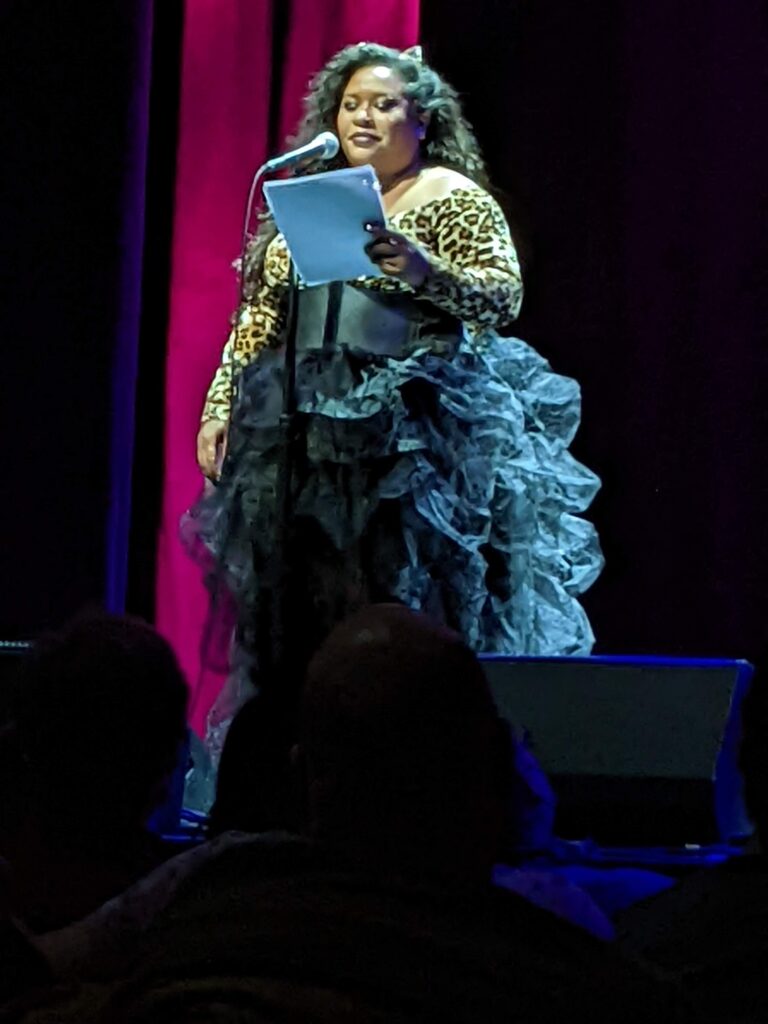 The main story for the live show allowed Cecil to bring onstage some amazing guests such as Tamika Flynn (played by Symphony Sanders) who as the head of the teenage militia utilizes the power of books to try and battle ghosts, Michelle Nguyen (played by Kate Jones) the owner of Dark Owl Records who disdains popular music, and and more. Together they help Cecil discover if the new house that he is building in Nightvale for his family is truly haunted.

Find out more information about the tour at: https://www.welcometonightvale.com/live 

Rating: A+