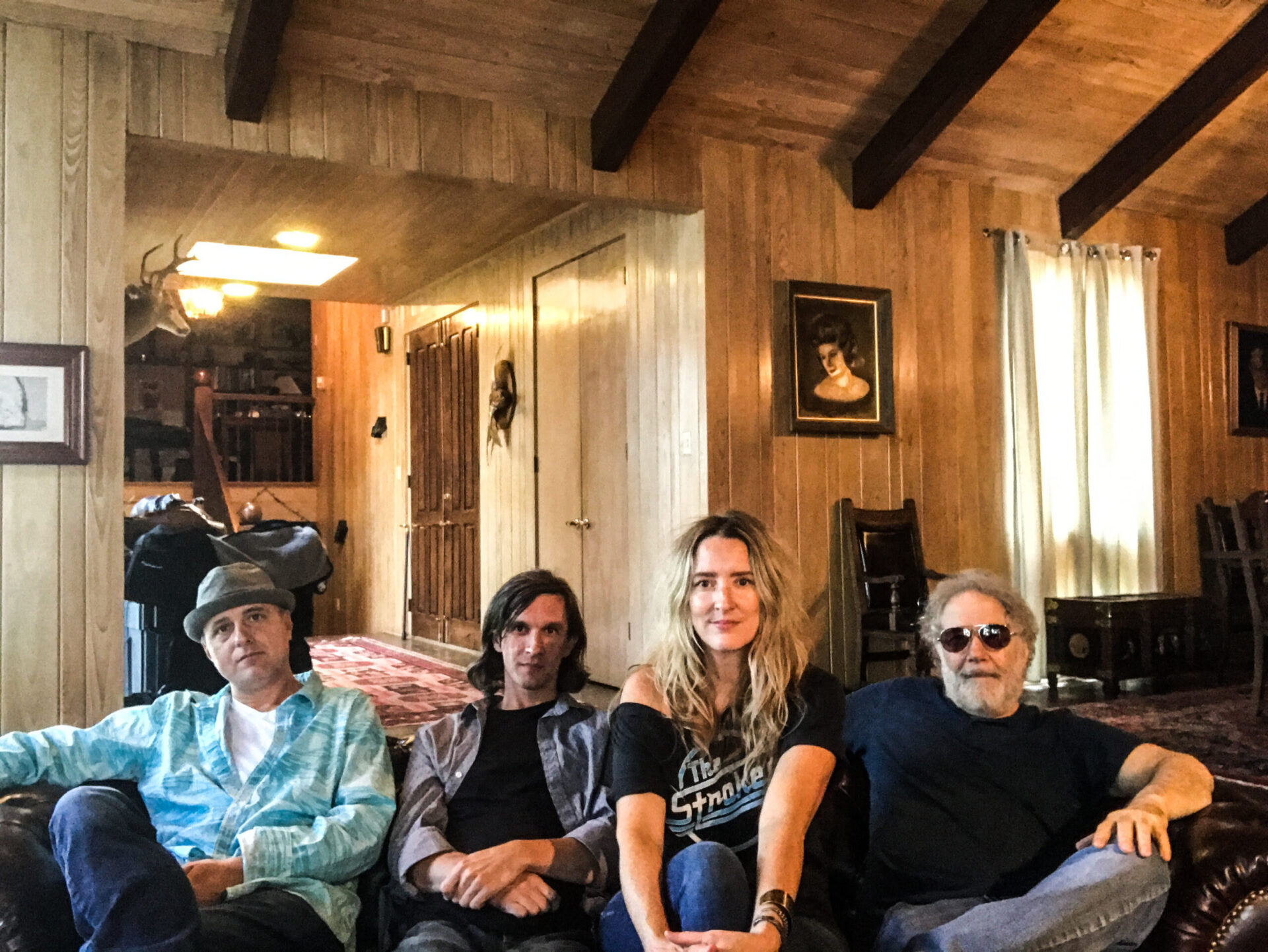 Molly Thomas & The Rare Birds is led by singer/songwriter and multi-instrumentalist Molly Thomas with a stellar band featuring Rick Hirsch (guitar), John Milham (drums) and John Keuler (bass). The southern Alabama foursome amplifies Thomas' recurring theme of our humanness, connection, and the personal transformation of our chaos and confusion into a raging river of sweet honey on the debut Honey's Fury available on 6/7/19. Today, they've premiered the first single "Calling My Name".
"…a poetically graceful track with a rumbling rock enigma that recalls Patti Smith and Heartless Bastards. Thomas comes across as cross pollinator of rock history, combining the highly charged confessional and big hearted singer-songwriter rock of the 70's." – Glide Magazine
Known particularly for her violin work, in her years in Nashville, she worked as a supporting and session musician in addition to pursuing her solo art: She backed Todd Snider in appearances for Jay Leno, David Letterman and Don Imus; her violin, string arrangements and vocals have been featured on recordings and live performances with Matthew Ryan and Will Hoge amongst others, she's performed at Ryman Auditorium, toured Europe and more. When she returned a few years ago to the Gulf Coast, to the region that is her home and provides the poetic imagery for songs such as "The Ocean," she didn't suddenly decide it was time to compromise.
During the four years of creativity that yielded Honey's Fury Thomas has seamlessly woven 12 songs of love, betrayal, destruction, forgiveness, reflection, and healing into a powerfully inspirational album.
The players she gathered around her were never going to be just a pick-up group. Guitarist Rick Hirsch was a founding member of Southern Rock group Wet Willie, and the author of some of its signature songs, including "Country Side of Life," before he went on to a West Coast career that included touring with Joan Armatrading. Although most initial tracks for Honey's Fury were laid down at Dauphin Street Sound in downtown Mobile, Ala., much subsequent work was done at Hirsch's Studio H20, a facility in his home overlooking Dog River's winding path to Mobile Bay. Grammy award-winning engineer Trina Schumacher (Emmylou Harris, Daniel Lanois, Sheryl Crow) mixed 11 or the 12 tracks on the album.
John Milham is a phenomenally disciplined player adept at everything from the ragged roots-rock of Grayson Capps to exploratory jazz. Bassist John Keuler, like everyone else in the room, brings depth: Thomas praises his songwriting and his vocals. All four members of the group have the collaborative skills of veteran sidemen as well as the independence and confidence of solo artists and bandleaders.
The players match the sultry spirit of "I Wanna Live" with an irresistible bluesy churn as Thomas sings, "Got my best cotton dress on/ Stickin' to my skin'/ Part of me is dressed for travelin'/ Part of me is dressed for sin." In "Laura" Thomas indicts a woman who's never measured up, but tempers that vivisection with encouragement that it's not too late; that's a tricky balance that the music buoys with the sunniness of '60s pop. "Thank You," in which Thomas tenderly arranges the pieces of a broken marriage, becomes a semi-classical lullabye. In "Callin' My Name," the song that gives the album its title, the band brings chiming, pulsing rock energy to dreamlike poetry, creating a hallucinatory anthem.
Molly Thomas & The Rare Birds will debut with Honey's Fury on 6/7/19. The band will celebrate with a release show at Cedar Street Social Club in Mobile on June 22. Further information and tour updates available at: https://www.mollythomas.com/