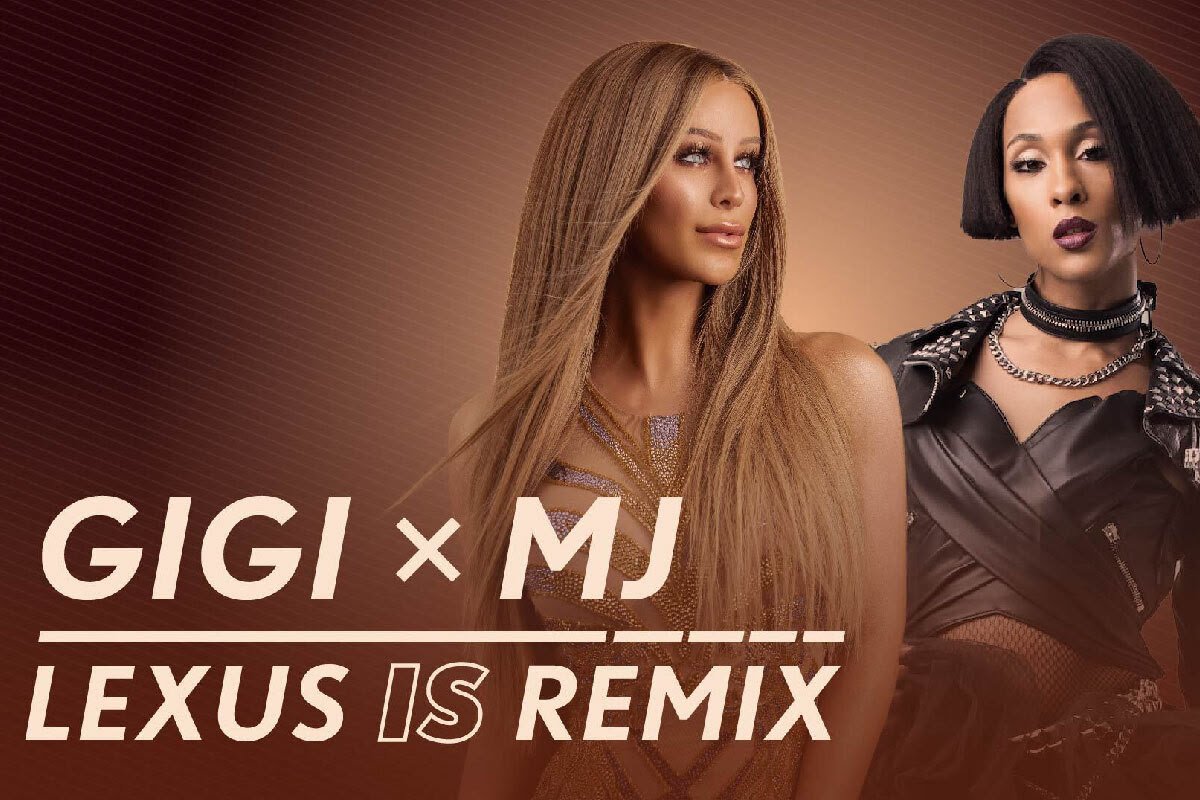 Lexus has made history partnering with FX's POSE's meteoric rising star, MJ Rodriguez, who is one of the first Afro-Latina Trans women to be featured in a major luxury automotive ad. 
This spot, created as part of a campaign for the launch of the new Lexus IS sport sedan, personifies style and performance, highlighting the charisma of both the vehicle and the people that drive it. This groundbreaking campaign features the celebrity talent of actress and singer MJ Rodriguez, whose show POSE is also making history for having the largest cast of transgender actresses as series regulars.    
Lexus produced a 90-second remix of the ad which was created in partnership with, and will premiere on, the global Queer TV network, 
Revry
, during Women's History Month on March 11th at 5pm (PST) / 8pm (EST) at 
https://watch.revry.tv
. Revry will feature the extended commercial in an Exclusive half hour interview show, Gigi X MJ, a behind-the-scenes special with celebrity trans influencer Gigi Gorgeous interviewing MJ Rodriguez and dishing about everything from MJ's star experience on POSE and its new season, to life during the COVID-19 pandemic and what it's like being featured as the first Afro-Latina Trans woman featured in a Lexus commercial. See Trailer 
here
.
Alluding to her already groundbreaking role on POSE, Rodriguez reflects on what being a trailblazer and starring in this Lexus spot means to her. In the exclusive Revry interview she says, "It was a surreal experience. I'm trailing a way for girls like me just to have a spot. I feel like I'm a part of history in another way and a part of change in another way."  
Showcasing the statement-making, elevated lines of the automobile with deft cinematography and creating a waltz between the car's movements and those of the camera, the spot plays with expectations and embraces a playful swagger. With vehicles being an extension of a driver's personal style, the new campaign speaks boldly to going all-in on experiencing the things you're passionate about.   
Mia Phillips, Senior Manager, Advertising & Media at Lexus said "We are thrilled to launch the new Lexus IS in partnership with MJ Rodriguez whose combination of groundbreaking star power, sense of adventure and impeccable style is unrivaled."  
Seen during this year's Golden Globes, the ad brought together an A-List team behind the scenes for the campaign from Walton Isaacson including an original score from music producer/director Andrew Logan, who's worked with notable artists including Garth Brooks, Paula Abdul, Dakota Moon, Nobody's Angel and Laura Pausini. The 90-second extended version was edited by music video editor Chancler Haynes (Kendrick Lamar, Taylor Swift, Travis Scott, DJ Khaled) and the highly respected Costume Designer Kim Bowen who's worked with notable celebrities including Jennifer Lopez, Janet Jackson, and Pink. The commercial was directed by Ace Norton with JOJX Production.