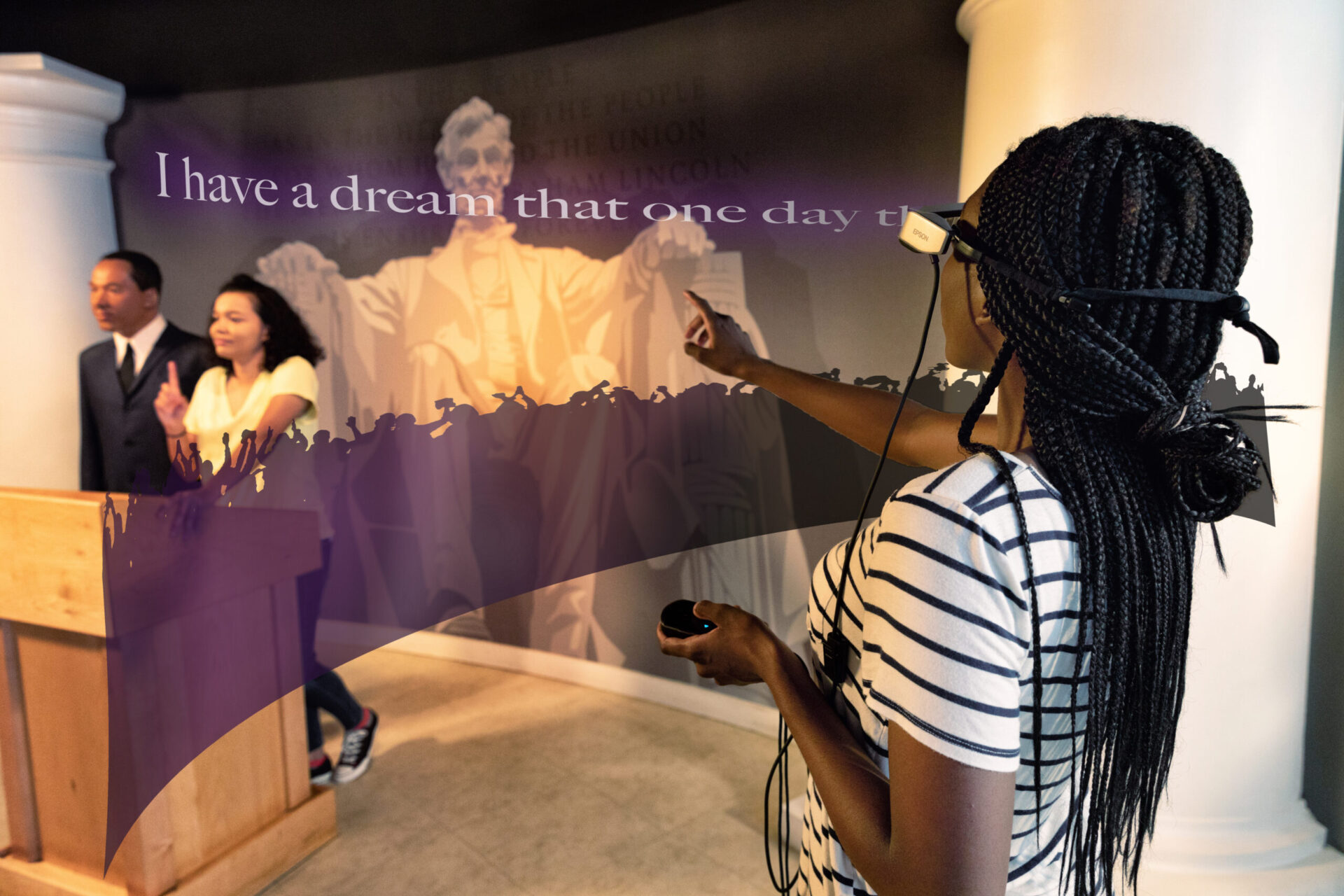 Madame Tussauds DC is launching a new, fully immersive experience using wearable Augmented Reality (AR), making the attraction one of the first in the US to place AR on smartglasses at the center of their visitor experience. Through the pioneering magic of the immersive technology, the Alive in AR Augmented Reality Experience invites guests to hop between eras and relive moments with celebrities throughout time. The experience offers an all-access pass to getting up close and personal with influential leaders and culture icons of the past and present.
"Every day, Madame Tussauds DC connects visitors with the past and present, bringing history and pop culture icons to life," said Therese Alvich, general manager for Madame Tussauds Washington, DC. "These highly interactive augmented reality glasses bring the attraction to life right in front of our visitor's eyes. We love that they feel like they are a part of history, complete with the sights and sounds of a memorable moment."
"People come to Washington, D.C. in search of a direct and dynamic connection to our Nation's past. This AR experience will make history and culture real and engaging, which is why we are so excited about this partnership," said ARtGlass founder and CEO Greg Werkheiser. "While some attractions have experimented with AR on handheld smartphones, Madame Tussauds DC is embracing the more immersive and hands-free smartglass technology."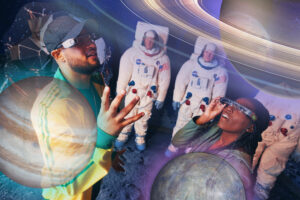 This unique AR experience brings life to some of the most pivotal moments in US history allowing guests to do everything from suiting up to go into space and relive the moon landing with Buzz Aldrin and Neil Armstrong to experiencing the energy from the crowd on the National Mall as Dr. Martin Luther King, Jr. gave his "I Have a Dream" speech. Guests will step inside monumental moments that shaped our history as modern technology brings new life to the past.
ARtGlass, the company that has pioneered the pairing of augmented reality and smartglass technology with museum and historic tourism, is taking the Madame Tussauds DC experience to the next level. Using audio and visual effects, including 3D images, 360° video, holograms, games, and soundscapes that place visitors at the center of celebrities, pop culture, and key historical moments, the guest experience at Madame Tussauds DC is transformed.
The experience is included in the price of admission. For more information about Madame Tussauds DC and to purchase advance tickets, visit https://www.madametussauds.com/washington-dc/en/tickets/