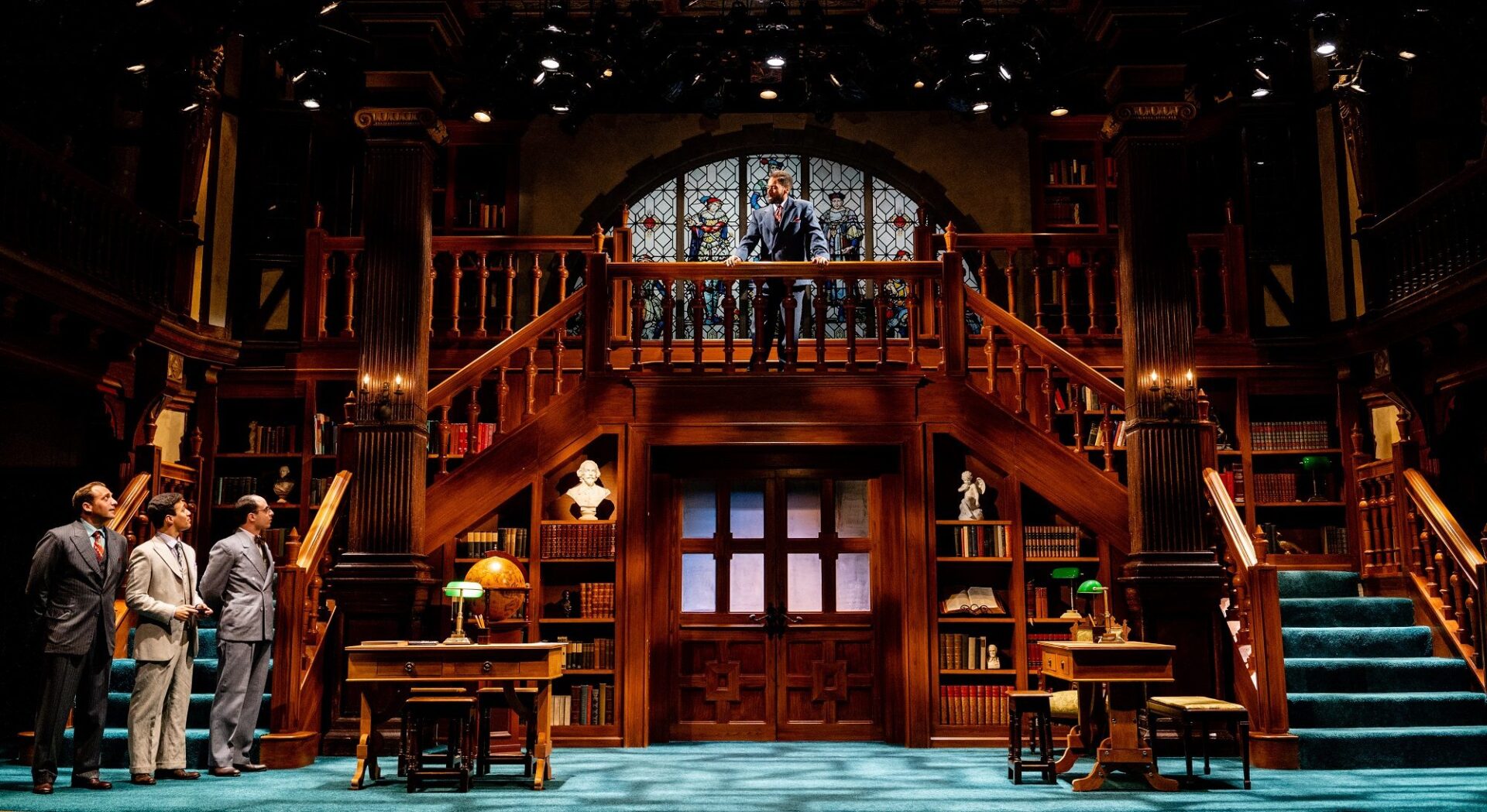 Love's Labor's Lost is is a hilarious and raucous romantic comedy of errors, deception, and wit.
It's the tale of the King of Navarre and his fellow scholars who have taken a vow to distance themselves from women and other bodily pleasures for three years during their course of study. This vow is immediately put to the test when the Princess of France arrives at the academy with her very female entourage.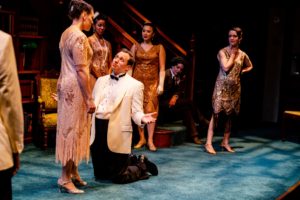 The shining stars are not the King and Princess, but rather Kelsey Rainwater's Rosaline and Zachary Fine's Berowne. The two display a witty and vivacious banter, with Rosaline always gaining the upper hand in their exchanges. In fact, Love's Labor's Lost is gender-role reversal of sorts, where the men are simple and flirtatious, and the women cunning and exacting.
This play has some hidden gems, which are easily missed if you don't know what you are looking for. Love's Labor's Lost contains the longest word used by Shakespeare, honorificabilitudinitatibus, meaning "the state of being able to achieve honors," which is ironically spoken by Costard, the village idiot, as a snub to the well-read scholars around him. The final scene is also Shakespeare's longest scene.
This adaptation takes place in the 1930s, with the backdrop inspired by the Folger's majestic Paster Reading Rooms. The set is rich and breathtaking, no surprise given that it is designed by Helen Hayes Award Winner, Lee Savage.
My main criticism is that I wished Director Vivienne Benesch had been more innovative with her interpretation of Shakespeare. Shakespeare's works are one of the few genres that has successfully portrayed actors across races, time periods, and genders in iconic roles, yet we are presented with stereotypical portrayals of Spaniards and Muscovites. While the Bard's original work was intended to appeal to the basic comedic sensibilities of his penny audience, the audience watching today can appreciate far more nuance.
Love's Labor's Lost will be performed at the Folger Theater through June 9, 2019. Tickets are $42-$85 and can be purchased at https://www.folger.edu/folger-theatre or by calling the Box Office at 202-544-7077.
Final Grade: B+