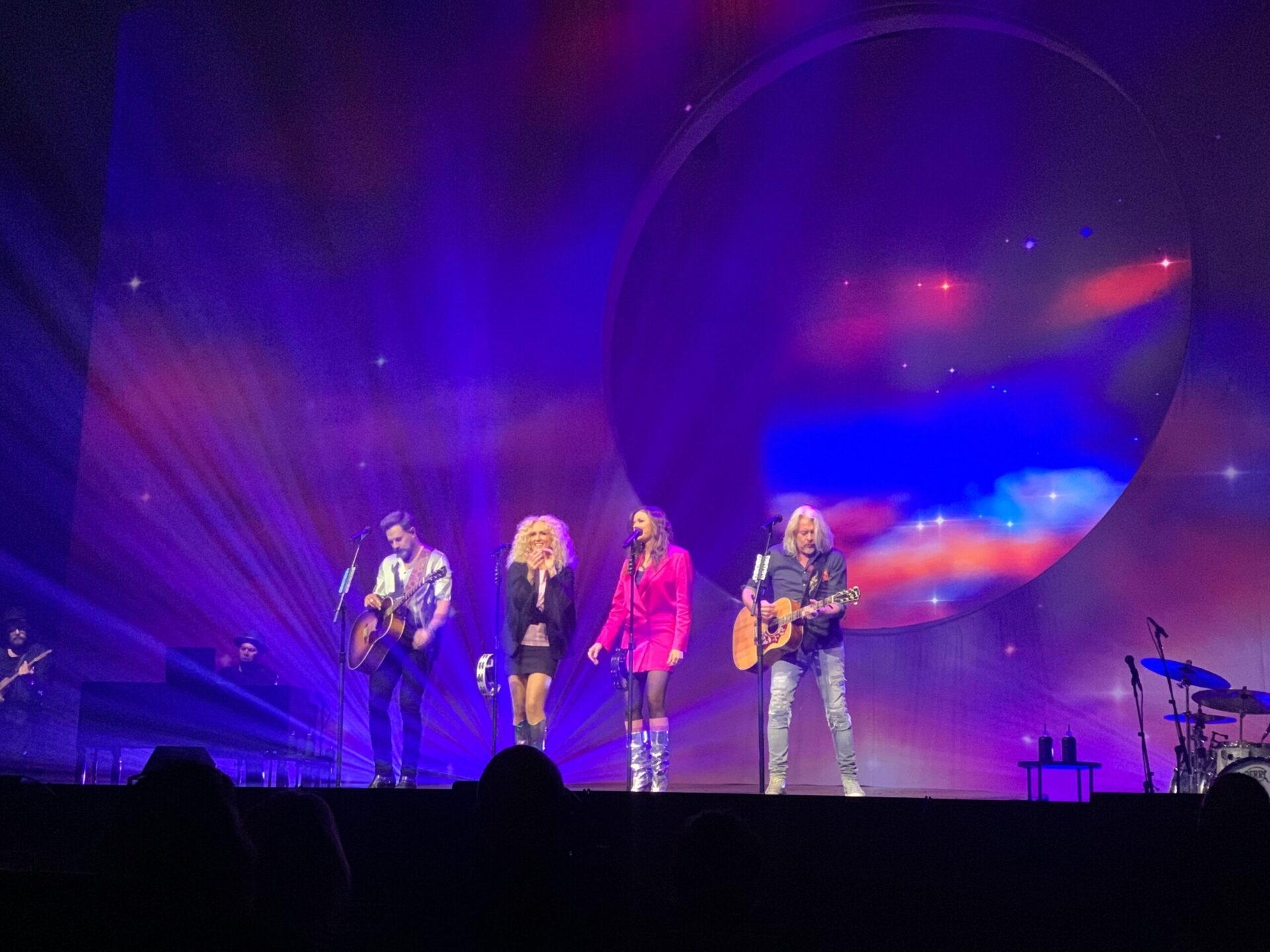 Capital One Hall, a brand-new state of the art music venue has officially opened its doors this past weekend. The venue's first performer was Josh Groban on Friday night, followed by Little Big Town on Saturday and Sunday. But before we dive into LBT, let me fill you in on the new venue.
The music hall is situated in the heart of Tysons Corner, Virginia. As you enter, you immediately go onto the escalator that takes you into a very spacious and well-lit atrium. As you make your way into the atrium, heads up, you can see the staggering tall high three-tier levels.
If you make way towards the center of the room, you'll see an astounding lengthy bar. After a few short strides, guests can walk out into the terrace, overlooking the Capital One headquarters tower. A perfect space to mingle and do not fret, the terrace also has an accommodating high end outdoor bar.
Indeed, the space is modern yet rustic. The lights are perfectly dimmed as you enter the main theater, alas, providing an intimate setting. The architecture allows every guest to feel close to the stage and it's safe to say, there isn't a bad seat in the house.
And that's exactly what concert goers experienced Saturday night. After rescheduling their 2020 Nightfall Tour, Little Big Town is the first country band to play at the Capital One Hall, a sold-out crowd. The band consisted of its four founding players: Karen Fairchild, Kimberly Schlapman, Phillip Sweet, and Jimi Westbrook.
The concert scheduled to begin at 8pm, started a little after 8:30pm. Not a bad thing, if you were busy mingling around the new hall. They started the night off with "Next to You" from their 2020 album Nightfall, their ninth album in eighteen years. As soon as the band was on stage, a black sheer see-thru curtain covered the band, a projection of a colorful and vibrant moon was in the background and immediately fans pulled out their cellphones to go on Facebook Live while others recorded. You could hear their synchronized voices fill the atmosphere and grow louder as the songs continued.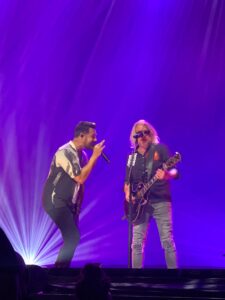 Their sound was a beautiful mix of substantial country music, heartful and passionate. They provided an intimate concert experience with a 90-minute set list. A strong vocal group from a mix of fortysomethings. You could tell musicians like themselves were eager to get back on tour, after a long halt. With every song, they sang with high end potent vocals and together in perfect harmony. Each member had their moment to shine on stage with no indication of a lead singer. A tough one to pull but not for Little Big Town. The twenty plus years together as a band, surely has paid off.
As much as they played their mellow tunes, the band did request a little more enthusiasm and energy from their audience. With the seating arrangement, there was little space to move freely. With the conservative demographics, the enthusiasm picked up after a brief intermission. Actually, it was "Day Drinking" from their sixth studio album, Painkillers that got fans off their feet. The night ended on a good note with "Boondocks" from the Road to Here album and then of course, their 2014 number one hit "Girl Crush."
By far, this was the classiest country event to date. The band was having such a good time, they invited everyone out again for night number two. Indeed, a much-needed night for both fans and the band. It was a great sign to see some level of normalcy.
Be prepared to show your COVID vaccine record or a negative COVID test before entering the venue. If you're not a fan of mask reinforcement, perhaps you should reconsider visiting until the mask mandate policy is updated.