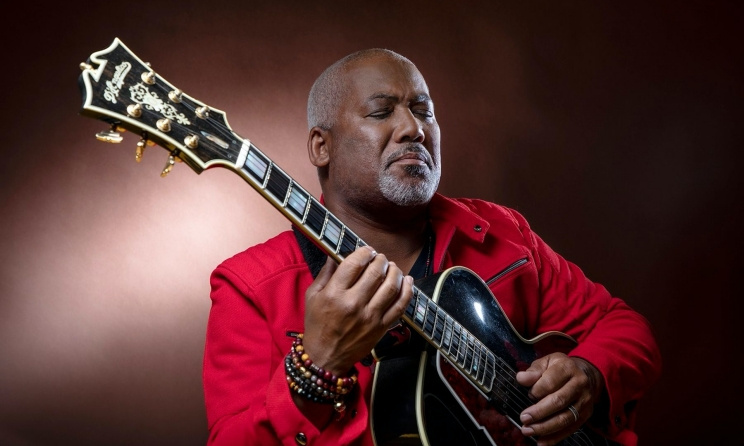 Our next guest will be performing at the Merriweather Post Pavilion as part of the 2023 Capital Jazz Fest this Sunday, June 4th. Last month, he released his 28th album Ubuntu. For this album, he swings full circle back to his homeland of South Africa, marinating in all the richness of this musical culture yet with a message for the brother and sisterhood of humanity around the globe.
My friends, let's welcome renowned singer, guitarist songwriter, Jonathan Butler!
Jonathan, welcome to THE INTERVUE!
Thank you for having me. I'm very excited to be talking to you. Since you took me around the world with my earlier records.
Absolutely, it's amazing that I'm definitely talking to you because my mom introduced me to Jazz at a very young age. And ever since I've heard that album More Than Friends and to find out that I am talking I was talking to you now. It's like this is coming full circle and here I am talking to you about the Capitol Jazz festival that's coming up next week.
Yeah, Mom's got good taste.
Before we get into talking about the new record that was released last month, how many years has it been since you performed at the Capital Jazz Festival?
Oh, my gosh, I don't remember. I mean, the last time I was dating my wife, I think eight years ago. I was backstage and Michael McDonald was on stage performing. A bunch of great artists was on the show and there was a tribute to Al Jarreau. It was so it's been a while.
I'm so glad you're back. In fact, I attended the festival a few times especially Last time I been there, Earth Wind & Fire were performing. I took my best friend out to see them.
Oh my god, I can't imagine. I'm grateful to be called, at my age. I thank God for the opportunity to go out and do what I love the most, seeing people's faces happy. I really love it.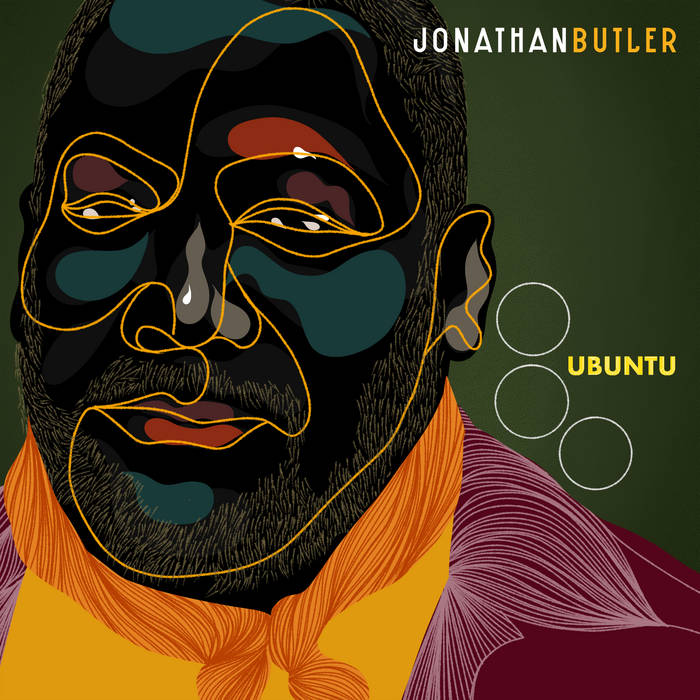 So, let's talk about your brand-new album, which was just launched one month ago, "Ubuntu". And you define your latest album as, quote, "A philosophy based in South Africa and spread by Archbishop Desmond Tutu, which states I am me because of you, you are you because of me, we are not separate, we are connected. Sometimes it is something to seek. Other times it is clear to see, we are one people. All the tribes from Sulu to Gaza embraces passed on from generation to generation, and shared amongst every tribe in every village, sharing my life with you is "Ubuntu". And I want you to tell us about that quote from Desmond Tutu that spoke to you to create this album.
I started singing, since I was five years old. So, these lessons these life lessons, I've learned from great people, older people, as a young boy growing up in South Africa. I was born in Cape Town, and I was raised all over Africa. And it was, it was men like Mandela and Desmond Tutu, and all of the Tombos it's our Becky's people like that, that have taught me so much about what Ubuntu is about the humanity towards others. We shake hands with meaning, we have with a sense of gratitude, a sense of respect for elders, we, and that's just how we share, you know, and when we do, even in the face of adversity, struggles upon fade segregation, we actually have found a way through the likes of Desmond Tutu to reconcile each other, we reconcile the country, because there's one thing for sure, I'm sure that when President Mandela  before he became the president, one thing on his mind was to make white people understand that we are going to treat you the way you treated us exactly for the black culture. And for the black people understand that, you know, life is not going to be what you think, you know, life is gonna be different for you, as well as so, you know, Bucha is such a deeper shared philosophy throughout my, throughout the African continent.
And I think it's comes through my music, and people I come across is that there's, you know, it's not the fake situation, I think, when people saw what people will do in the presence of Nelson Mandela or Desmond Tutu, they are who they are, they are who they say they are, you know, they do not, it's not a gimmick, it's not a, you know, just putting this on, you know, as people often ask the question, you know, how can you be so, as to be so happy with when you suffered so much in South Africa, but that's, that's, you know, it's to what did Jesus say, you know, you know, steal my jacket, why did you remove it, I'll take my shoes, you know, so I think it's a philosophy that is really, really, really something that I believe this album, is speaking to speaking about a movement that is so necessary, because we've had for years of a different kind of America. We've had George Floyd who was who was murdered. And so, and then we had people, millions and millions of people who died during COVID.
And so this record, embraces and speaks about all of those things that I was for living with inside me, and the desire to want to go back home with my music, you know, to want to draw the line. And, you know, look, there are so many different artists out there on the radio. And then there's room for all of us. But, you know, there's only one George Benson. There's only one Stevie Wonder. So I needed to make my statement as a South African artist and say, This is why I am, you know, and I'm grateful for the brace that all the bands have embraced me over the, over the 30 years that I've been here in the United States. But one two is more than just the word and I feel really honored that I've had have had the conversations and time spent with with these great men who have just taught me, you know, look, you know, you, you're really talking to somebody who, who has had no education, formal education, or college degree or, or high school degree.
And what I'm sharing with you is what I've learned as a boy, growing up listening to older men, wise men and women speaking, and showing by example, so I have this responsibility, I feel that I need to share with those I come across on stage, or in social gatherings, you know, so really had, it's this reflective, I think, you know, what does it sound like, what is it, it's the God inside of me, that really caused me to be the person I am today.
And you have produced such beautiful music. For a man who doesn't have formal education, you have really spoken through the masses, with your music with your words, with your lyrics. And it is such an amazing album, which I listened to three times already and themes that were explored within the album that focus on the loss of life, from the pandemic to George Floyd to coming home, and I want to talk about a few of the songs especially you got an amazing cover of Superwoman by the legendary Stevie Wonder who is playing harmonica on that very song. And you have Ntokozo Mbambo on vocals? How did you get those two on this amazing track?
Oh man, I tell you, first of all, I it's still very surreal to me, to have Stevie Wonder on my album. To call him a friend is such an honor. And I'm so humbled that he called me a friend. You can imagine I was terrified. Because, you know, I made a promise to myself that not to never record a Stevie Wonder song because I loved him so much. No one can sing his songs better than he had. Right. And I do remember George Michael during the great, great rendition of Stevie song.
"As", that was the song.
I remember! Yes, yes but you know, it was Marcus's idea to start the record off with a song from Stevie Wonder. And he actually in South Africa said to me, "Do you know the song?" I know every single song. I know that he was going to create the song in such a way that the South African feel and mood that it really just blew me away. And so, we came back home and finished. We will finish with the song and I'm on my way to go play golf. Marcus Miller calls me say "Man, can you get ahold of Stevie? You know, just to get his blessing, just for him, you know?" So I said Marcus. "Okay. Okay, I'll do my best." So, you know, nervously texting Stevie at the golf course, "We recorded your song in South Africa. Please get back to me. I'd love to send it to you." Well, that very day, Stevie called me. And I said, "I gotta say something." So I sent him the song and the following morning 7:30 in the morning. I got a voicemail from Stevie saying that he is so in love with the song and what I've done to the song and how I sing the song story of selling it towards her singing my wife's violin. On. And he's good.
He's going through it like a producer. And at the end, he said, "you know, I would love to give you a gift" and I said, "Wow!" And he said, "meet me at the studio at my studio at night, nine o'clock." Marcus Miller and I jumped in our cars, and we got to the studio and this Stevie the harmonica and just blew our minds. And so, this record that I've had an amazing year, this has been an incredible year, and so I can't tell you how excited I am. I can't express enough how thrilled with the results, and just the good vibes, the record is, is creating.
I am just stunned. Hearing the story brings the smile that comes across my face just to hear the story of not wanting to cover a Stevie Wonder song to creating something beautiful. And to hear it especially now, after the story, that South African feel that you can picture yourself in South Africa and feel those words. And that song takes on a totally new direction. That is inspiring. And one of the best covers I've ever heard.
Oh my god, thank you so very kindly, man. Thank you. Like I tell you, I'm one of those people that I love Stevie all my life since I was a little boy. And he was the reason that I wanted to become a songwriter, because I love his way of speaking and telling stories. And, being an artist in season, speaking about what's happening in the world socially and politically. So that was one of the things that inspired because I grew up in a country where you could not write your music or your songs when I played on the radio. And so, he inspired me, and he shows us to this very day.
He really does. Absolutely. And now he's six plus decades, producing beautiful music and being a wonderful human being that inspires the best in all of us.
That's why music is a beautiful thing, I always tell young people I said, "when you were seven years old, and your father mother would talk to you even go to bed. I was working, I was working. So it was a different world for me but to be alive, thank God to be alive today." And still, getting giddy on stage and excited that this is all I know to do. I know God has called me to do this. So, I love it. I love seeing people's faces and show them being fulfilled, happy, joyous, and even occasionally crying and it makes the world it makes the world a better place.
You're right about that. And speaking along those lines since you've been a great renowned world-renowned jazz musician for 30 plus years. What makes jazz music great nowadays?
I'm not a purist since I'm just in love with what they call pure straight-ahead jazz. I'm a lover of jazz because I think jazz encompasses Robert Glasper, Lalah Hathaway, you know, smooth jazz is a different genre from a lighter perspective, but I think what keeps people coming to the jazz concerts is that it's ever there's new blood. This new blood in the stream of jazz and makes it exciting to go out to see now, becoming a great performer is. It's not just enough that you have great instruments, but you also must be able to communicate. I must be able to feel what you're what you're saying to me.
As an audience, I want to hear your story being told to me through your instrument, I bet to say I always say it this way. Let me rather, instead of playing you my story, let me speak to you my story, because jazz is ever, ever evolving. And I think that's what makes it great. That's what keeps it so for there's a younger audience, we now have social media, where you can go and discover incredible talents out there, on social media. Except everybody wants to play fast, nobody wants to play slow. I have a bit of a problem with that, because I was young once, and I wanted to do everything fast as well.
Growing up in the business, I think I'm loving what's happening in the jazz world, that there's this new, new blood. I like people like Miles, Herbie Hancock, because they are boundary breakouts. So I listened to a lot of jazz guys that are foundry gracious, where that's able to do traditional and do the modern thing. But that's what I love when I'm listening to jazz. Moonchild is amazing. And so I find that there is always something fresh out there. But the thing that's really striking to me, there's a lot of the rhythms are coming out of Africa, out of West Africa, out of Eastern Africa, out of South Africa.
It's a beautiful thing, but like I said, there are artists that have stood the test of time, they've been around for a long time. And you cannot be an experience. I think you know, the O'Jays, Earth, Wind and Fire. You just can't beat that.
You're absolutely right. And you are part of the artists from my generation. That's been around for a long time. Since you're performing at a jazz festival next week, but I read that you are hoping to add an annual Jazz Festival in Palm Springs, California. Is it so in the words, how soon is it coming to fruition?
Yes, no, it's happening. It's happening. September 28th – October 1st. Candy Dulfer, Vincent Ingala. We have quite a lot of artists, and it's good to be on the festival. Yeah. So that's happening in September?
For more information: go to https://www.desertjazzfestival.com/
I want you to talk about being on the board for the Lalela, a South African charitable organization, which I've never heard about before. Can you tell us a little bit more?
Well, Lelela (https://lalela.org) is an amazing organization. Supporting at risk, you know, Heil address children in South Africa, and we support them through education, and arts. Those are the two main functions that we support. 1000s of children I think there's probably over 10,000 children and that we support through college, through high school, middle school college, on to be becoming amazing, amazing artists, engineers. I'm on the board of a fantastic foundation. If you get a chance to look at the work that the children do, these are kids that live in high-risk drug areas of South Africa. And I'm really, really honored to be on board of this organization because we are supporting kids around the African continent, you know, so it's an amazing thing to be a part of it. It's amazing to see.
My last question is this. Throughout your career, you have worked with such amazing talent. You is there any artist one day you would love to collaborate with?
Well, I told Stevie, if he ever tours, I want to be there!
See Jonathan at the Capital Jazz Fest, this Sunday June 4th at the Merriweather Post Pavilion in Columbia, MD. Tickets can be purchase through Ticketmaster and at the box office. Their box office is now "cashless", so you can only make purchases by credit/debit card.
For more information go to www.capitaljazz.com