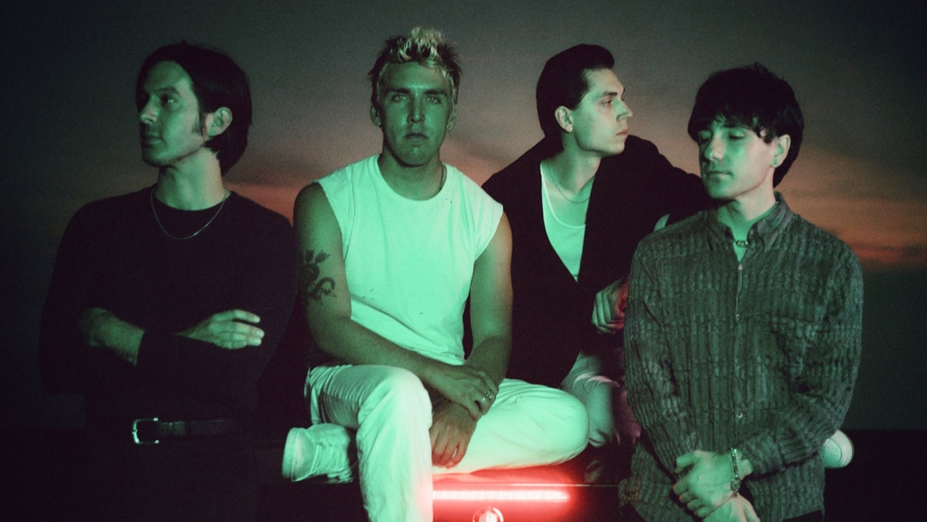 This past weekend, the indie rock band, Bad Suns, made their way back to Baltimore for the first time since the pandemic with a performance at Baltimore SoundStage that left the audience buzzing for more.

This was my first experience at Baltimore SoundStage and I loved the intimacy between the audience and the performers in this underground-vibe venue, yet appreciated that my friends and I still had enough space to move around and be comfortable. The venue was also decorated for Halloween, which only added to the fun of this Fall concert.

The show opened with performances by Last Dinosaurs and Quarters of Change – both of whom gave great performances and built high anticipation for Bad Suns. The crowd was perfectly energized for our main act to go on.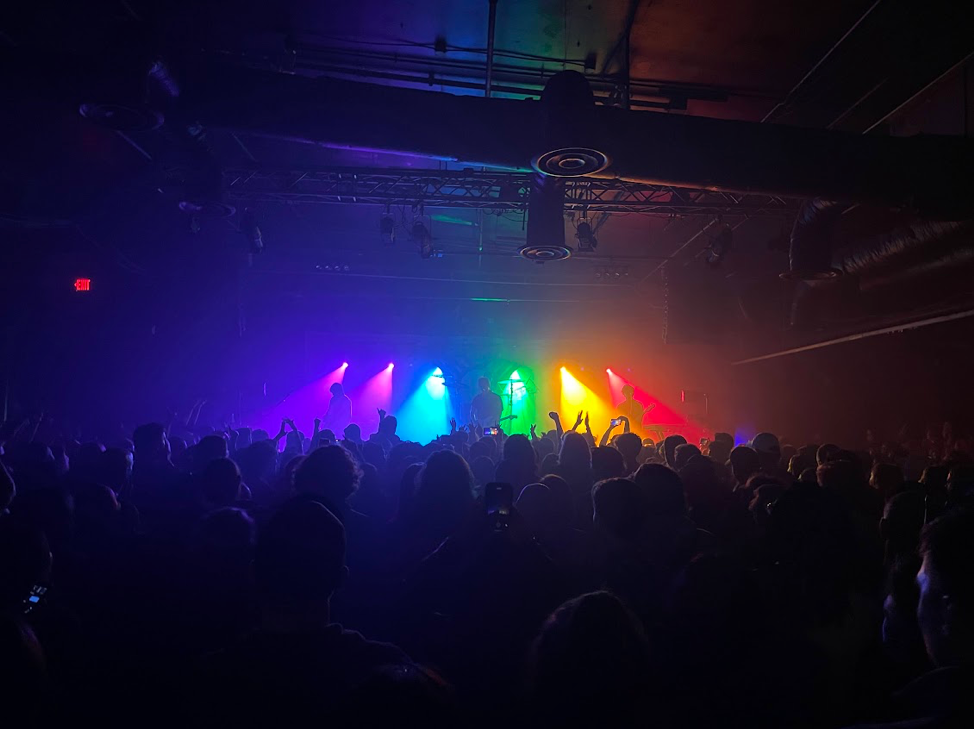 Bad Suns started their hour-long set with an exciting build up to "Heaven is a Place in My Head," with their drummer, Miles Morris, setting the energy for the rest of their show. Right off the bat, the band sounded exactly like they do on their album, only better – which is exactly what you want from a concert.

My favorite part of this show was how Christo Bowman, lead singer, played to his environment. At one point, he walked off the stage and over the fans to reach the bar that he then stood on top of to sing, eventually falling into a stage dive, which is something that I've always wanted to experience and wouldn't get with any A-list performer!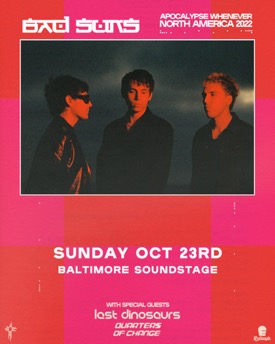 This performance was different from any other I've been to in that there was no high demand for security and theatricals as is the case with A-list performers. The audience was able to feel intimate with the band and they didn't need any expensive projections or set pieces to put on a good show for us. At one point, Christo even took someone's phone to capture their BeReal and pointed out another fan's tattoos to the rest of the audience.

Overall, I thoroughly enjoyed this concert. You can tell these performers have a true passion for what they do and love their fans, and we all felt it that night. If you ever get the chance to see this stellar band perform live, please take the opportunity – you will feel so alive.

The "Apocalypse Whenever" North American Tour runs through November 12th.

Grade: A