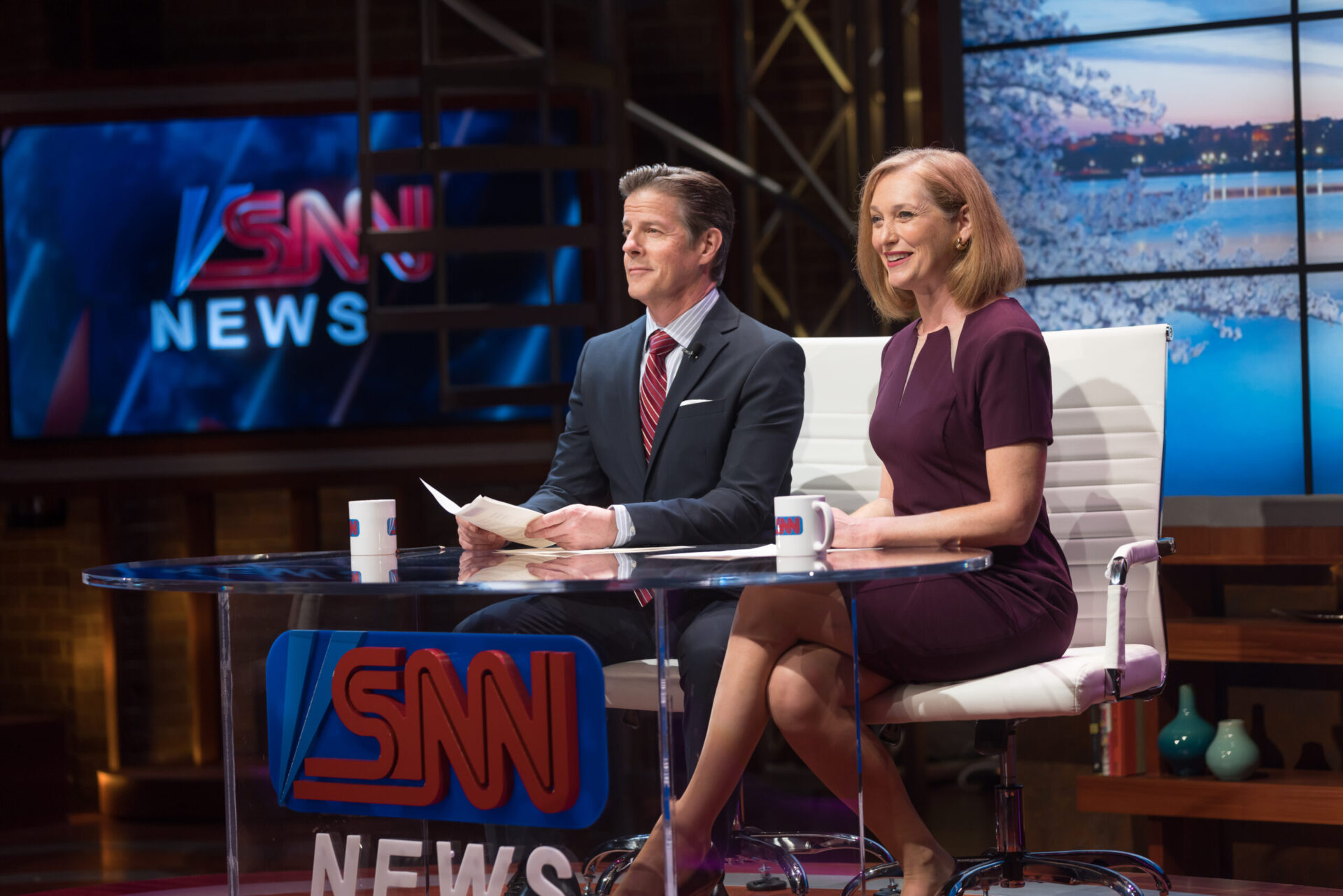 Shakespeare's Much Ado About Nothing is a comedy set around two couples brought together and torn apart by rumors and lies. A classic enemies to lovers story, Beatrice and Benedick are brought together by well meaning friends who plant stories of each others' affections. It's love at first sight for Claudio and Hero, but deliberate misinformation tears the two apart on the morning of their nuptials.
Director Simon Godwin's adaptation sets this 16th century tale in that of a modern newsroom, the Shakespeare News Network. For a story based on misinformation, it's not hard to make connections to the proliferation of "fake news" in recent political climates. Scenic designer, Alexander Dodge has created a turntable newsroom in Sidney Harman Hall, which glides between On Air SNN, and numerous other environs throughout the night. Shakespeare lovers will appreciate news anchors Beatrice and Benedick's news reports; all "breaking updates" are from the bard's other plays such as deaths in the Danish Royal Family or war in the Mediterranean.
Kate Jennings Grant plays a no holds barred Beatrice, a woman who knows what she wants, and more importantly what she doesn't want from the relationships in her life. Her love interest, Benedick, is played by Rick Holmes. Holmes creates an affable, albeit egotistical, suitor who is at times a cartoon personified with his exaggerated movements and physical comedy.
While I laughed my way through the first Act, I left the theater wondering why we're still putting on Shakespeare in a world with such rich storytelling. What Godwin describes as the timelessness of "human nature" of Shakespeare's works, I see as yet another story that perpetuates outdated prejudices without introspection or context.
The principal conflict is centered around Hero's "maidenhood." When Claudio hears a rumor that Hero is no longer a virgin, he publicly shames Hero, leaving her at that altar unconscious with shock. Even Hero's father cannot stand to be around her until he learns that the rumor is false (from someone else, not even when his own daughter claims it).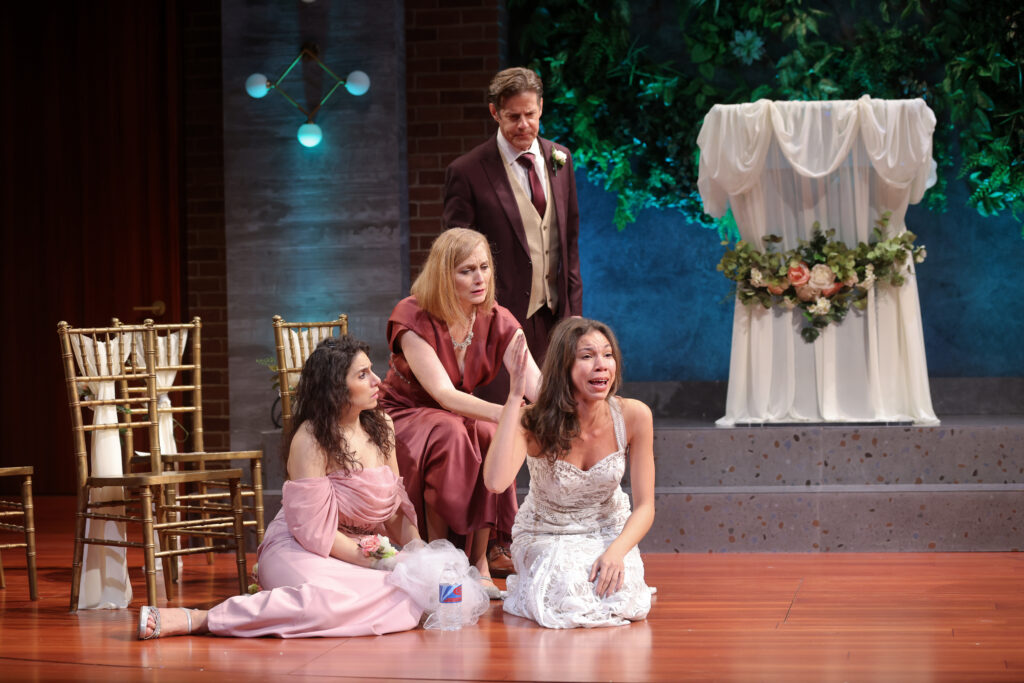 But don't worry, once Hero is proven to be a virgin, everyone gets their happily ever after, without a second glance on the trauma and abuse the male characters dumped upon the most important women in their lives. What may have been a scandal during Elizabethan times now comes across as yet another way those in power can police womens' bodies without consequence.
If STC wants to maintain its relevance as societal values change around it, I recommend a closer look at the commentary those stories are perpetuating. (I don't doubt they can do it: see STC's poignant reframing of The Merchant of Venice.)
Much Ago About Nothing plays at the Shakespeare Theatre Company (STC) through December 11. Contact the STC Box Office at 202-547-1122 or visit ShakespeareTheatre.org for more information. Tickets are $35-$120. Masks are now optional at STC.
Final Grade: B+ (A for the fun production value. B for poor adaptation.)