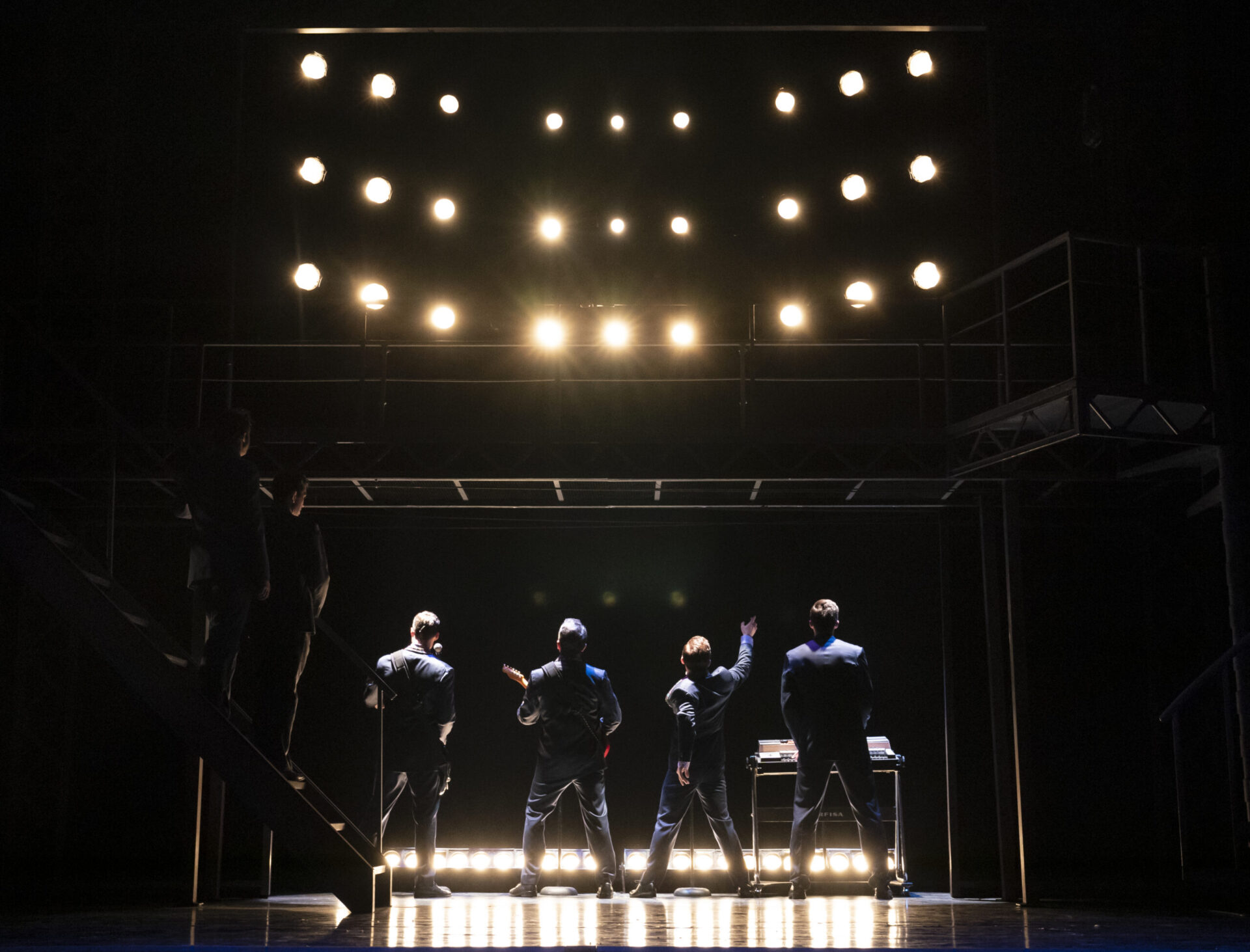 From the opening bars of Jersey Boys, the crowd was dancing in their seats. 
Jersey Boys is the origin story of the Four Seasons, a musical sensation from the 1960s led by the unique falsetto voice of Frankie Valli. It follows four Italian-American men from New Jersey as they try to make it big in the music industry, and the tribulations along the way (everything from booking gigs to escaping criminal activities).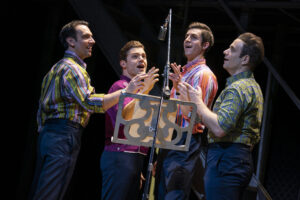 It was like watching your favorite band perform their best hits. My only critique was that the role of Frankie Valli, played by understudy Justin Albinder, didn't quite deliver. Albinder's falsetto seemed forced and nasally. The strongest musical performances were by Eric Chambliss, (The Four Seasons' Bob Gaudio). One particular standout whose name wouldn't make the marquee was Antonio King. King played a variety of supporting roles and his voice was *chefs kiss* such that I wanted to hear him play the part of Valli. 
The set was simple (scenic design by Klara Zieglerova), yet an incredible number of set pieces were whisked on and off the stage by the performers and stage hands to create the transition between scenes and the passage of time. Bowling alleys became cars became recording studios. The choreography of the set was a dance more complicated than the fancy footwork of the Four Seasons. 
If you want a night of fun music, easy laughs, and dancing in your seat, I definitely recommend this production of Jersey Boys. I was only familiar with some of the Four Seasons' top hits and still had a great time, so I can only imagine what joy the production was for those in the audience who grew up with this band. 
Final Grade: A-
You too can bop along with the Jersey Boys at the Kennedy Center through June 26, 2022. Tickets begin at $49.00 and are available at the box office, the Kennedy Center website, or by calling (202) 467-4600. 
Run Time: 2 hours 30 with minutes plus a 15 minute intermission 
Kennedy Center's COVID Safety Protocols
Proof of vaccination is no longer required by the Kennedy Center (unless noted for specific events). Masks must be worn at all times while indoors. See the Kennedy Center's full COVID Safety Plan for up to date instructions.