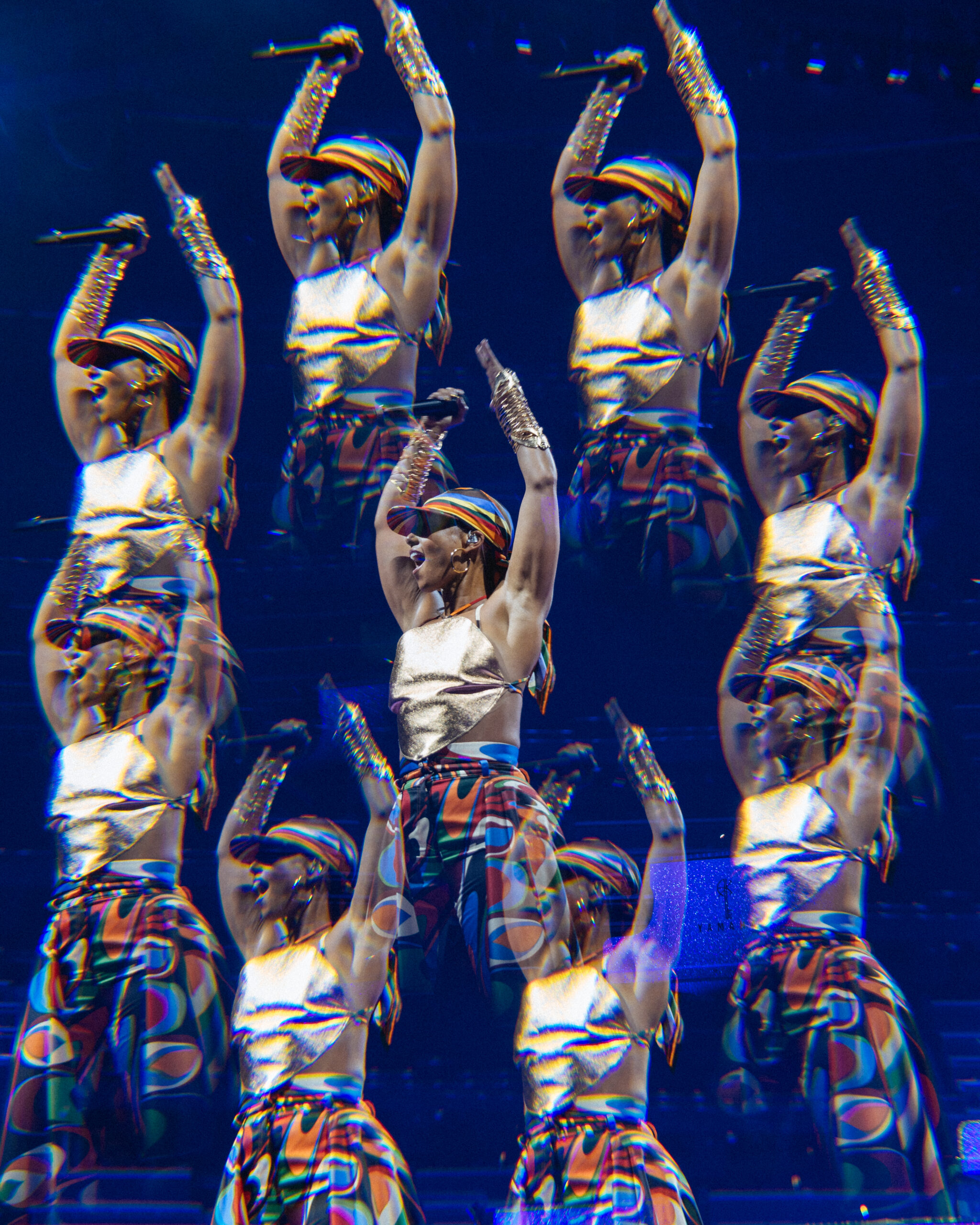 Photos by Ramon Rivas
Alicia Keys has been creating and performing her own music for many years. Her debut album, Songs in A Minor, was released in 2001 and sold more than 12 million copies. It included the single "Fallin" and the associated music video showcased her vocal talents and musical talent behind the piano. When I found out that she would be coming to the Capital One Arena in Washington DC this summer, my first thought was excitement of experiencing that song live in concert. And the live show did not disappoint.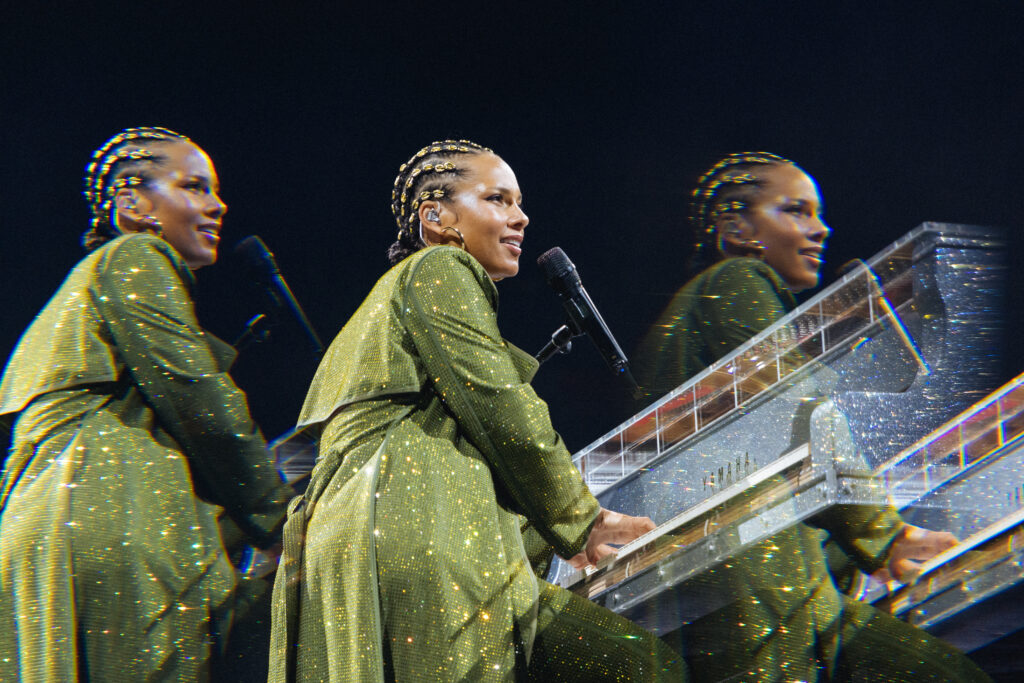 The moment Alicia Keys took to the stage she owned it. The crowd cheered as she stepped up to the piano and stuck the first chords of "Fallin". Her vocals rang throughout the entire stadium and brought an electric energy through the crowd. The bejeweled piano was on a 360-degree rotating platform that allowed everyone in the audience to get a good view of the performance.
The stage extended through the entire arena floor and allowed Alicia Keys to move and dance for the entire crowd. No matter what seat your ticket indicated, attendees were able to enjoy the show including her hit songs ""If I Ain't Got You", "Girl on Fire ", "Karma", and "Empire State of Mind". "My Boo" even featured a choreographed set with a talented male dancer. A quick outfit change allowed an opportunity for her band and backup singer to showcase their own musical talents.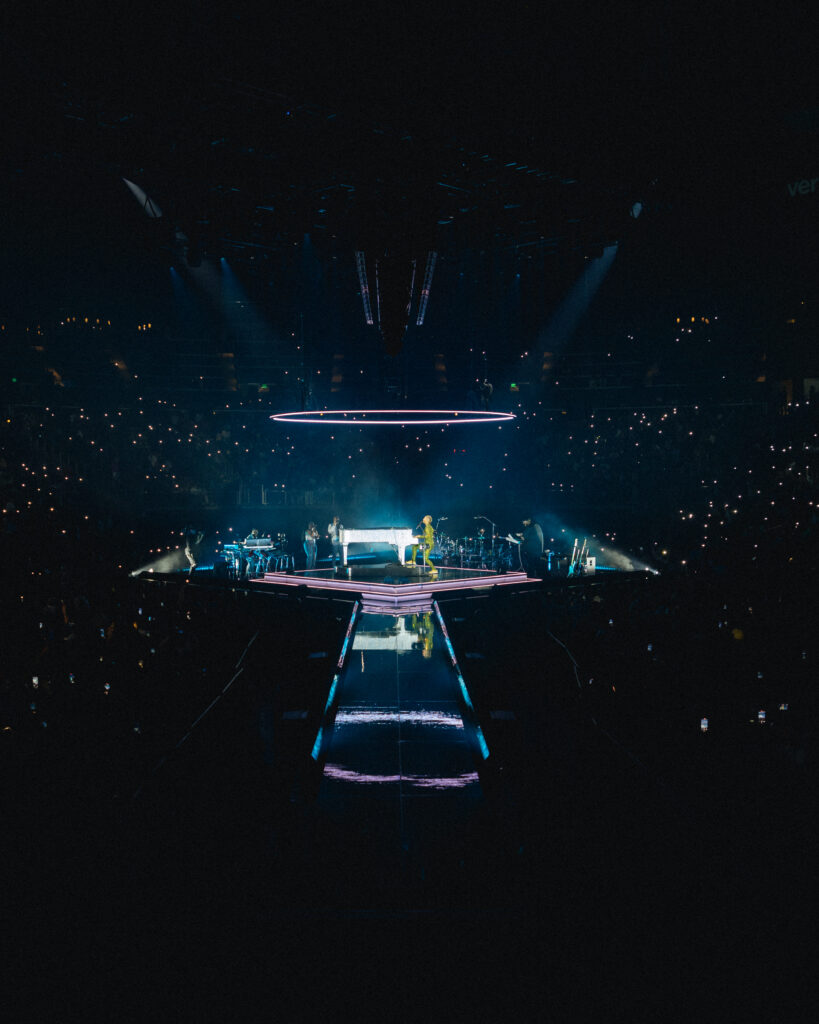 While the majority of the show was a very pleasant experience there were some sound issues that interfered with the strong vocals and the video screens switched from showcasing Alicia Keys to basic videos that matched the energy of the songs, but it would have been more enjoyable to switch back to the main stage after a minute. Overall this was a great concert that brought positive vibes to the arena and had everyone up on their feet, clapping together in harmony.
FINAL GRADE: A