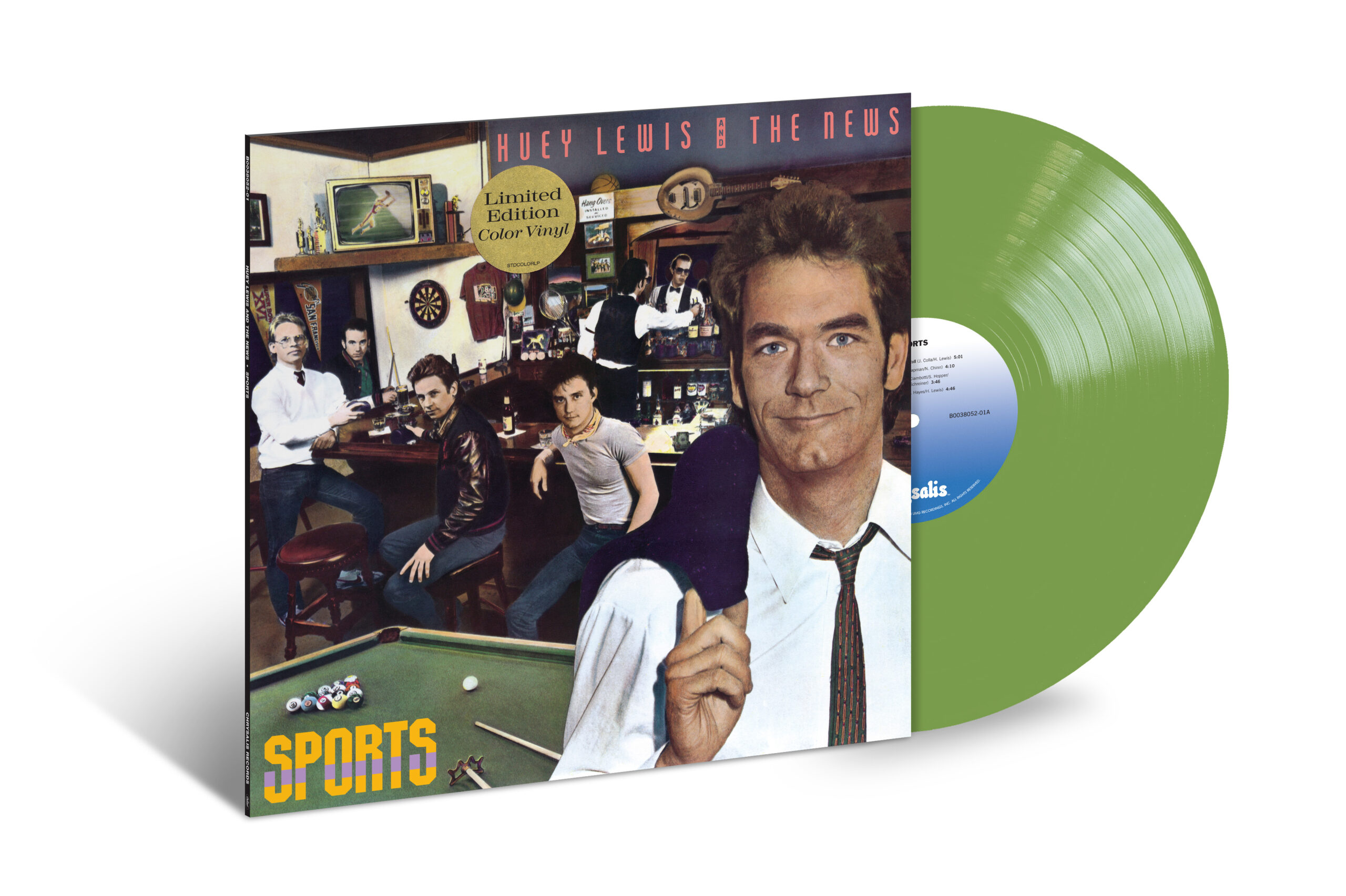 "Nearly every song on Sports has a huge hook… there's no denying that the craftmanship on Sports is pretty infectious," says All Music Guide about the third album by Huey Lewis & The News.  Celebrating its 40th anniversary, Capitol/UMe is reissuing the GRAMMY®-nominated, 7X platinum, chart-topping album on vinyl on September 15, 2023 in two different colors – classic black and olive green.  Originally released on September 15, 1983, Sports was a breakthrough for the San Francisco-based band, reaching the #1 spot on Billboard's Top 200 albums and generating four top ten hits. Sports is available for preorder here: https://HueyLewisTheNews.lnk.to/Sports40.

A cultural touchstone upon its release, Sports not only made a star out of its frontman vocalist Huey Lewis but also thrust the band into the global spotlight. Combining the unlikely concoction of power-pop, blue-eyed soul, doo-wop, and rhythm & blues, the album found itself posited in the Top 40 in numerous counties across the globe, including Norway, Canada, Sweden, Germany, New Zealand, the U.K. and, of course, their native U.S.
Launching itself from the get-go with the first single "Heart and Soul" which peaked at #8 on Billboard's Hot 100 singles, Sports was a frequent visitor in the charts. "I Want a New Drug" found the band reaching #6 as did the third and fourth singles "The Heart of Rock and Roll" and "If This Is It" respectively. A fifth single "Walking on a Thin Line" broke the Top 20 at #16 on the Top Rock chart. The album charted in the Top 200 for 160 consecutive weeks, earning the album the remarkable designation of being the second biggest-selling album on Billboard's end-of-year sales chart, beat only by Michael Jackson's Thriller.
"In the early 80's, there was no internet, no alternative scene, and really only one avenue to success; a hit single on CHR (Contemporary Hit Radio). We produced the Sports album ourselves because we wanted to make commercial choices we could live with while we aimed most of the tunes directly at CHR radio. Sports was a collection of singles. We needed a hit single … didn't know we'd have five of them."
                                                                                    – Huey Lewis