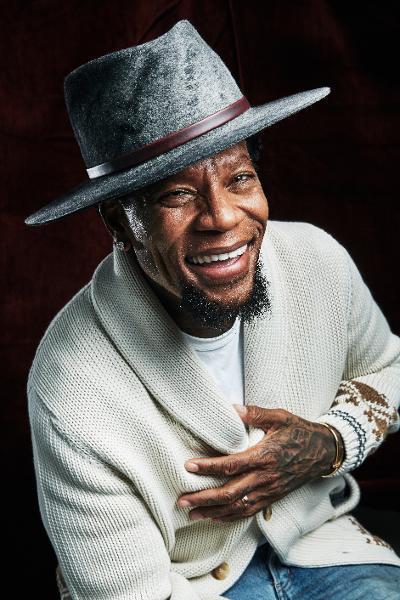 On a fabulous Friday evening, October 22, 2021, the TRR crew made it out to Tysons newest glamourous Capital One Hall (after thoroughly being checked for our vaccination cards) for their first comedy experience with the legendary D.L. Hughley.
D.L. is an American actor, political commentator, radio host, author, and stand-up comedian. In fact, he even was a Dancing with the Stars contestant placing in 9th place. The comedy show started promptly at 7:00 pm with most of the mature audience dressed fashionably well. Everyone in attendance seemed to be truly cautious with wearing masks but appreciative of seeing live events again since the venue looked 95% filled.
The stage was well lit and the music played to hype up the audience.  Then Hughley's two hilarious opening acts got the party started where the audience were treated with an amazing President Barack Obama impersonation dealing with pandemic issues with Michelle and a very descriptive teaching lesson on how women should use a "washcloth" for their lovers which ultimately were merchandising items they sold after their comedy set.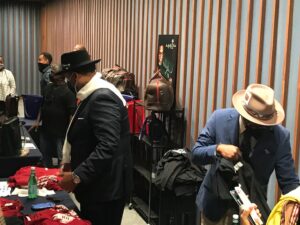 Once on stage, the intelligent outspoken headliner D.L. spoke about how tough COVID-19 affected him physically, raising an adult child with Asperger Syndrome who now dates, the Insurrection craziness, Trump election, race relations, etc. His ability to command the stage and still improvise material from whoever was sitting in the front row of his audience was so awesome.
Some examples were military veteran couples who were celebrating their anniversary as well as a younger woman who was dating an older gentleman…D.L. asked what their jobs were and somehow created a funny story-line that could easily be seen on an award winning family sitcom. The finale was when he interviewed a police officer and thanked him for serving and offered to buy him drinks.
D.L. Hughley gets an A rating