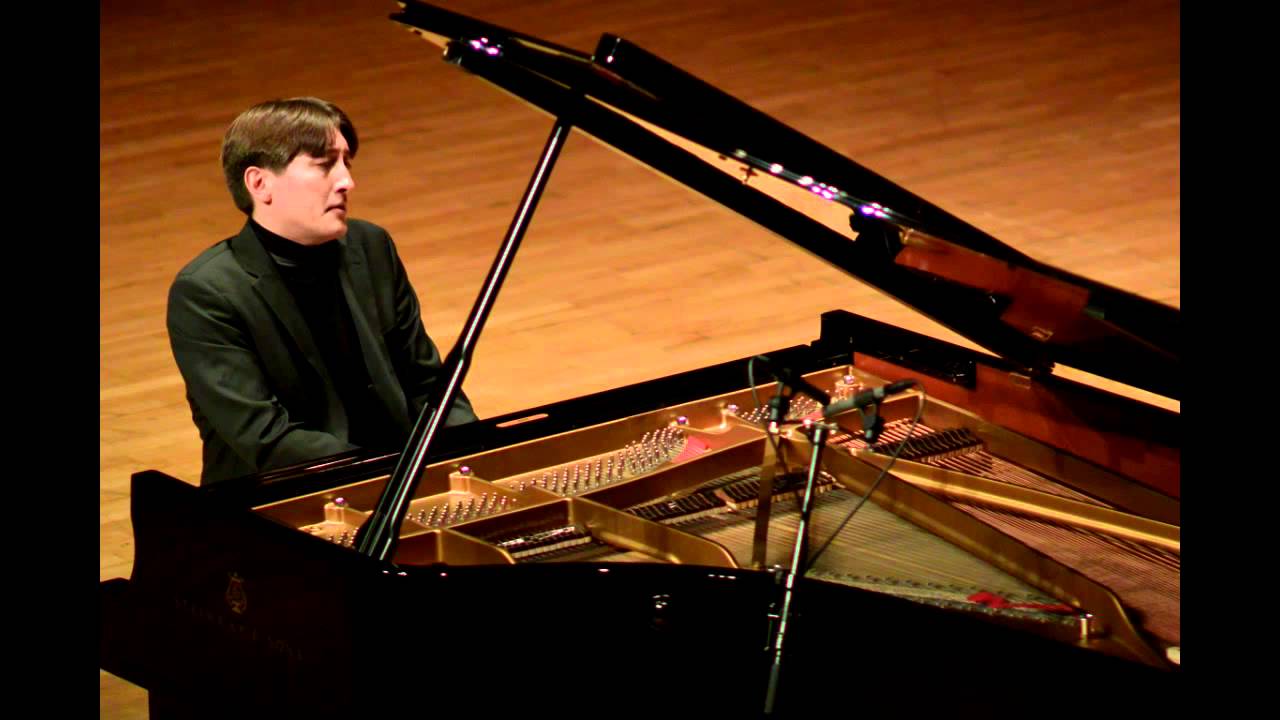 The BSO along with soloist Freddy Kempf performed at The Music Center at Strathmore Saturday night for a concerto of Nordic favorites. It featured Sibelius's Finlandia, Edvard Grieg's Piano Concerto, and Carl Nielsen's Symphony No. 4 "The Inextinguishable." They were lead by conductor Rune Bergmann.
Rune Bergmann made his BSO debut. He is considered among the most talented young Scandinavian conductors today. He conducted with energy and rhythm. I noticed that he wasn't conducting on a podium. I thought this was great! It gave him a greater range of motion and made him appear more personable.
Jean Sibelius's Finlandia was remarkable. It's considered the unofficial national anthem of Finland. It evokes feelings of pride and energy. The horns rouse your spirits and as the tempo accelerates the woodwinds accompany with a beautiful melody. It was nice opening the program with an anthem of sorts. It was a fitting introduction.
Edvard Grieg's Piano Concerto is a virtuoso display. Freddy Kempf was fully adorned in his craft. It opened with dramatic timpani rolls and an invigorating piano accompaniment. Freddy leaned over the Steinway & Sons grand with his hair draped over his brow completely enveloped in his performance. He dramatically hammered out powerful suspended chords. There were movements characterized by sensitivity that erupt into exquisitely fast form. His hands rolled over the manuals masterfully. He displayed an impeccable array of finger crossovers and double handed octaves. It made you sit up in your seat and take notice. A range of emotional tones filled the air. Everything from romance and passion to beauty, happiness and sorrow. Freddy Kempf and the BSO had an exemplary performance which was enjoyable beyond expectation.
After intermission Carl Nielson's Symphony No. 4 was performed. Written during World War 1, it is known as a war symphony. It was called "The Inextinguishable" as a comparison to life. Even in nature devastation such as storms, floods, fires and volcanoes cannot extinguish life. Surely this was a reference to the man made devastation of war. War is a powerful musical expression. The subject extracts feelings you may not even know exist. That is why it makes for intriguing music. This symphony was epitomized by two timpanist positioned opposite ends of the stage. The rolling timpani's boomed creating an exciting atmosphere. It was captivating to hear! The BSO in full summit gracefully accented these dynamics to perfection. It was like a audacious jolt. It made you want to pump you fist.
This was a great program and awesome overall performance I came wanting to hear Grieg's Piano Concerto and left enjoying the whole concert. I feel like I am better for it.