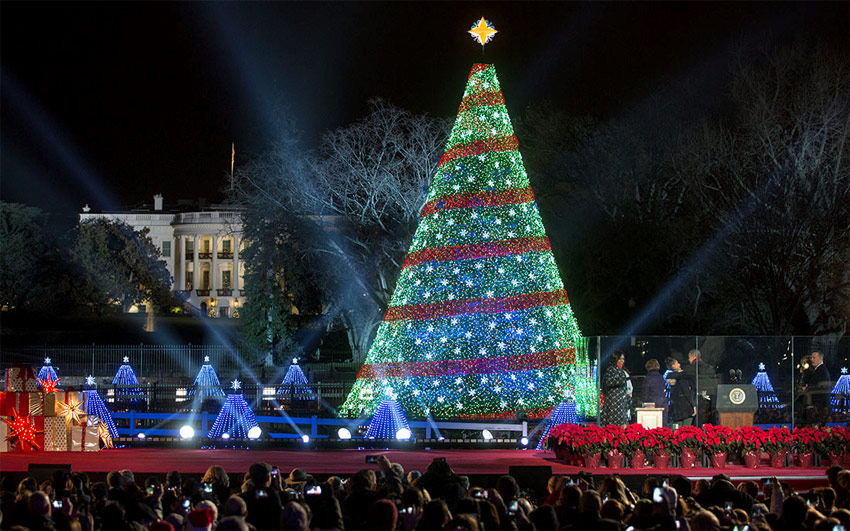 President Joe Biden and First Lady Jill Biden will help celebrate the 2022 holiday season by lighting the National Christmas Tree at the 100th National Christmas Tree Lighting Ceremony. Vice President Kamala Harris and Second Gentleman Doug Emhoff will also attend the lighting. The ceremony takes place on the Ellipse in President's Park on Nov. 30.

The lighting ceremony will also include remarks from Secretary of the Interior, Deb Haaland.

In partnership with National Park Foundation, CBS will broadcast the 2022 ceremony on Sunday, Dec. 11 (8 – 9 p.m., ET/PT) on the CBS Television Network. The broadcast event offers a special opportunity for friends and families across the country to tune in and celebrate this holiday tradition from the comfort of home. The National Christmas Tree Lighting will be available for the public to view at CBS.com beginning Dec. 12.

First celebrated in 1923 by President Calvin Coolidge, the National Christmas Tree Lighting continues to inspire people everywhere to pause to enjoy cherished traditions and memories made with family and friends in national parks during the holiday season. Learn more about the history of the National Christmas Tree Lighting.

For more event information and updates, please visit thenationaltree.org and follow President's Park on Facebook or Twitter.