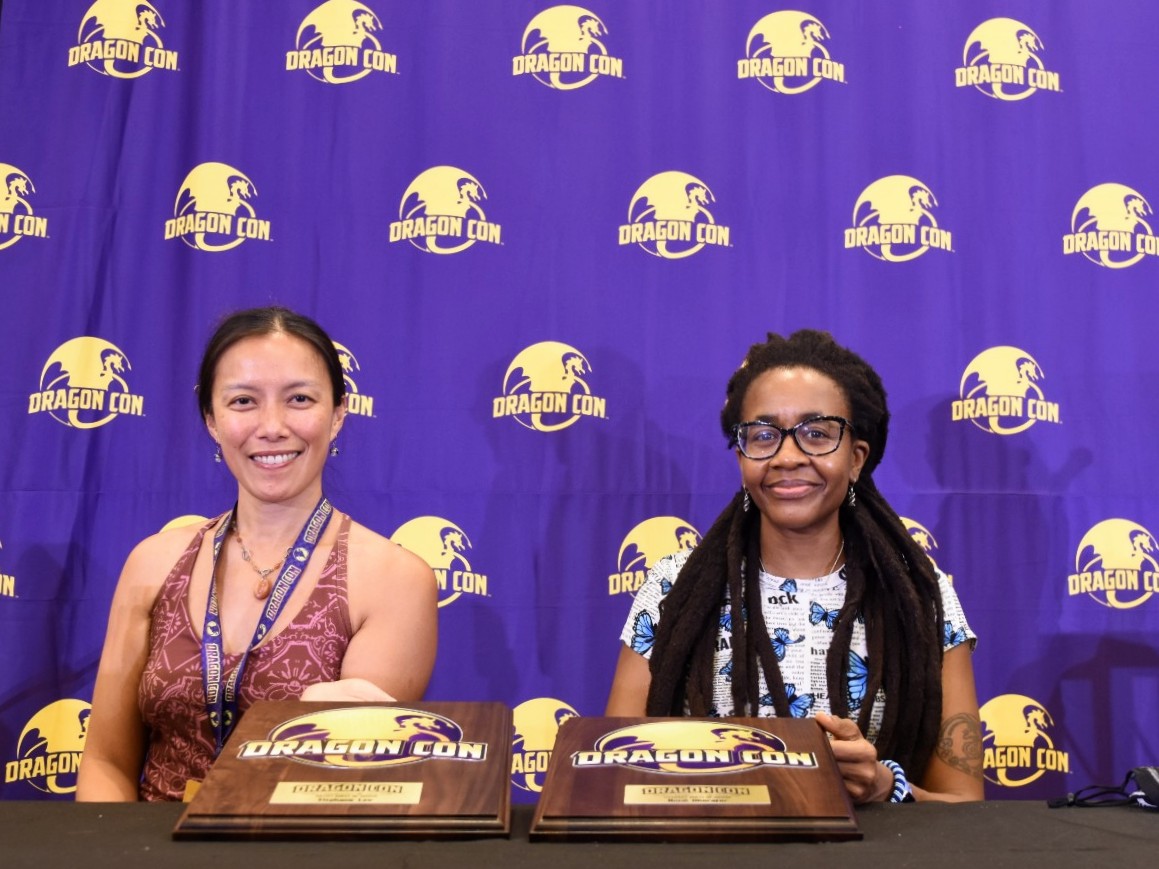 It has finally arrived! Dragon Con has officially taken over Atlanta, GA. The downtown area has rolled out the red carpet and welcomed enthusiastic fans dressed up in cosplay outfits at the hotels and restaurants. Inside, the hotels hosting the convention there are plenty of events and activities to experience.
On my first day I attended the Dragon Con Opening Ceremonies where the literary and art Guest of Honors received special Dragon Con awards. Nnedi Okorafor is this year's literary guest of honor. She has attended Dragon Con for years but this is her first year being an honored guest. She is a bestselling novelist of science fiction and fantasy for children, young adults, and adults with work that has been recognized internationally.
Born in the United States to Nigerian immigrant parents, she describes her writing as Africanfuturism and draws from African cultures to create captivating stories. Her debut novel Zahrah the Windseeker won the prestigious Wole Soyinka Prize for Literature. She has also written the Africanfuturist comic series LaGuardia as well as comics for Marvel, including Black Panther: Long Live the King and Wakanda Forever (featuring the Dora Milaje) and the Shuri series. Check out more about her and her work at https://nnedi.com/ .
Stephanie Law is this year's Artist Guest of Honor. Her work explores the beauty found in nature and through the state of decay. Her images trace the boundary between dream and reality, delving into pictorial language of allegory. Combining texture, watercolor, ink, and layering she has created thought provoking pieces that question the nature of perception and beauty. Find out more about her work at https://www.shadowscapes.com/index.php .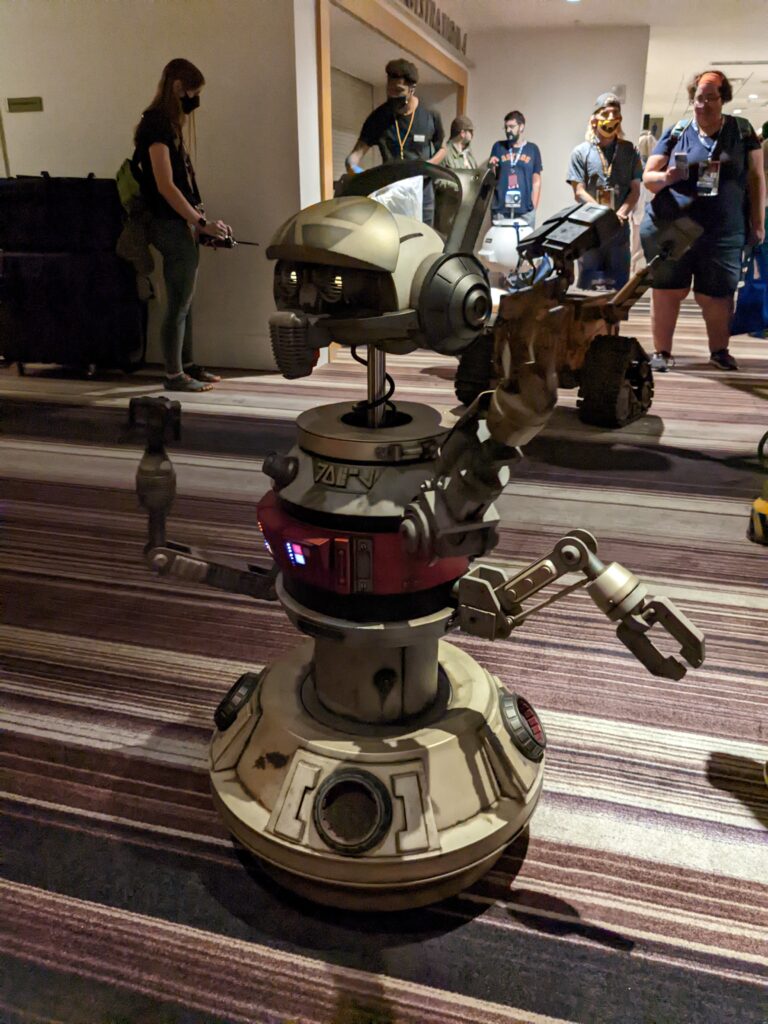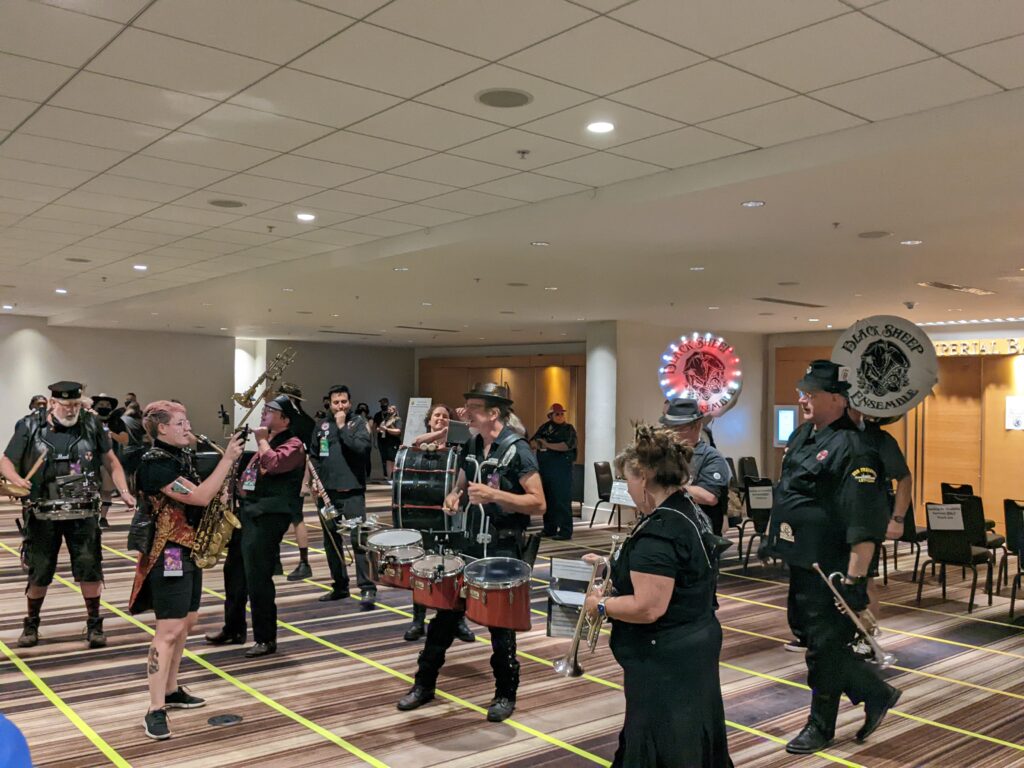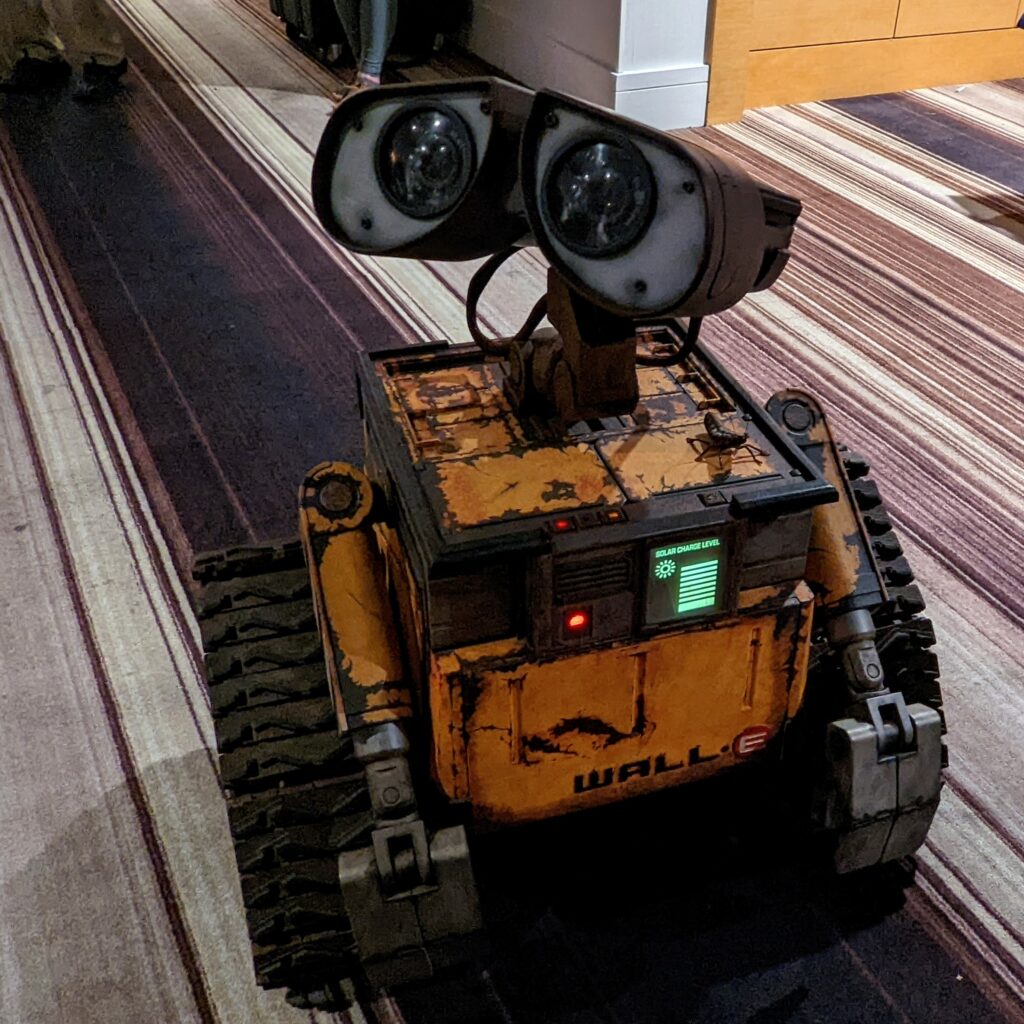 The Black Sheep Ensemble greeted everyone and helped kickoff what has become tradition within the Dragon Con experience. Robots were also roaming the halls of the hotel, greeting people of all ages. Overall, it was a great start to this year's convention!