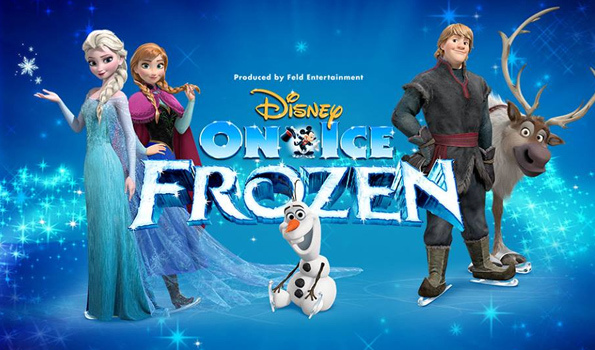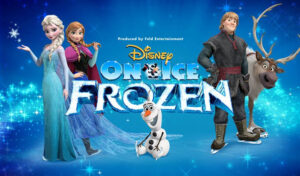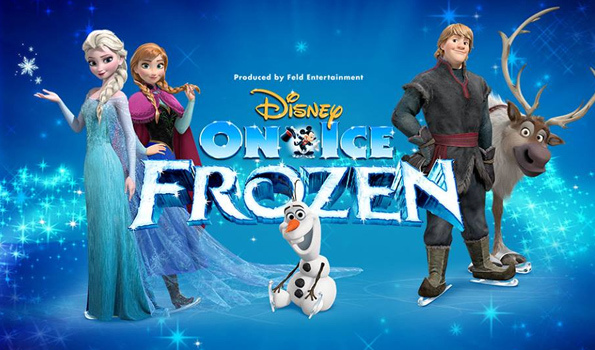 Do you feel the song of "Let It Go" on your brain? Would you like to build a snowman in the fall? If you answer YES to either question, then enter to win a family four pack of tickets to see Disney on Ice presents Frozen on opening night (Wednesday, October 22nd @ 7:00 p.m.)
To enter this contest, you must Answer this one question, correctly, to be entered into a random drawing!
"Frozen" was inspired by which Hans Christian Andersen's fairy tale?
Send your answer in an email by OCTOBER 11, 2014 @ 7:00 PM with your NAME & LOCATION to [email protected] – SUBJECT: FROZEN ON ICE for your chance to win the prize pack in our random drawing!
Feld Entertainment, Inc., the worldwide leader in family entertainment, announces that its 34th Disney On Ice spectacular will bring to life the Academy Award-winning and number one animated feature film of all time, Disney's Frozen, in Fairfax October 22 – 27 at Patriot Center.
Tickets are on sale now for all 12 shows, including a show on Friday, October 24 at 3:30 p.m.– an addition to the previously announced Fairfax schedule.
The Academy Award winning tale will be told live for the first time in this production, capturing the dynamic between two royal sisters, Anna and Elsa. Anna, a girl with an extraordinary heart, embarks on an epic journey to find her sister, the magical Elsa, who is determined to remain secluded as she finally feels free to test the limits of her powers. Rugged mountain man Kristoff, his loyal reindeer Sven, the lovable and hilarious snowman Olaf and the mystical trolls help Anna along the way in this story about love conquering fear. Audiences will get to sing along with such musical masterpieces as "Let it Go," "Do You Want to Build a Snowman?" and "Fixer Upper."
Date and Time of Performance:
Wednesday, October 22nd @ 7:00 p.m.
Thursday, October 23rd @ 7:00 p.m.
Friday, October 24th @ 10:30 a.m. 3:30 p.m. and 7:30 p.m.
Saturday, October 25th @ 10:30 a.m. 2:30 p.m. and 6:30 p.m.
Sunday, October 26th @ 10:30 a.m. 2:30 p.m. and 6:30 p.m.
Monday, October 27th @ 7:00 p.m.
Ticket information: Tickets for Disney on Ice presents Frozen at the Patriot Center from October 22-26 start at $20 (plus applicable service charges) and go on sale June 3 at 10 a.m. Tickets will be available through all Ticketmaster outlets including the Patriot Center box office, online at http://www.ticketmaster.com, or via Phonecharge at 1-800-745-3000. Visit www.patriotcenter.com for more information.
RULES: Each household is only eligible to win a family four (4) tickets to Disney on Ice presents Frozen at the Patriot Center on Wednesday, October 22nd @ 7:00 p.m. Only one entrant per mailing address per giveaway. Entrants who are immediate family members of the staff of The Rogers Revue or Feld Entertainment are ineligible. If you have won a TRR contest within the past thirty (30) days, you are ineligible until thirty (30) days after the last contest won.
Entries must be received by OCTOBER 11, 2014 @ 7:00 PM EST. Any entry received after that time will not be qualified. Winner must be available on OPENING NIGHT in order to claim the tickets.  Winner is subject to eligibility verification. Giveaway open to the residents of District of Columbia, Maryland & Virginia.
**The winner will pick-up their tickets at the WILL CALL window on opening night.